Meet the most versatile bike State Bicycle Co has ever built. The 4130 All-Road blends all of State's abilities to make one of the most capable and affordable bikes on the market for gravel, commuting, touring, and beyond. With options for speedy 700c or rugged 650b wheels, a capable 11-speed drivetrain and accessory mounts galore, the 4130 All-Road is built to become the bike you need it to be for whatever your riding demands.
4130 All-Road Specs and Highlights
Complete bike pricing starts at $799
Frameset available for $369
4130 Chromoly steel frame and fork with 12×100/12×142 thru-axles
 Sonoran Tan or Pigeon Gray colorways
4 sizes- XS-Lg to fit riders from 5'1" to 6'5"
Two wheelwet options: 700c or 650b
Upgrade option for $349:  Get both wheelset w/addition tires, tubes, cassette, and rotors
Available Now
Visit https://www.statebicycle.com/ for more information
The Frame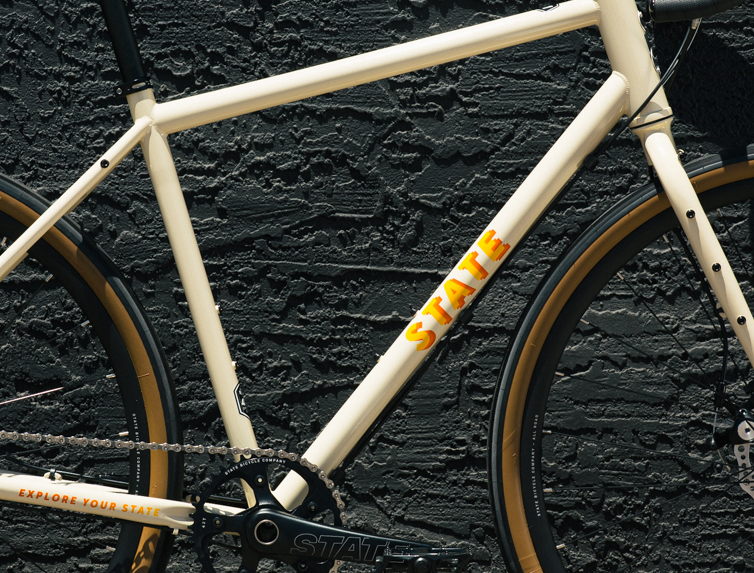 State built the All-Road frame from 4130 Chromoly steel which is sturdy and durable, but also very compliant on the dirt. One will be quick to notice the fork and rear end both feature a multitude of mounting points, giving the rider endless possibilities as to rack, fender, bottle-cage, and cargo-carrying options. The bike's geometry is tailored to be comfortable for long days in the saddle on and off the road. The 4130 All-Road comes in 2 frame colors and 4 sizes. Finally, the frame uses thru-axles with 100/142 spacing, a feature practically unheard-of in the sub-$1000 category. This along with massive tire clearance (700×45 or 650×50) gives the bike compatibility with myriad wheelset options/sizes which brings us to our favorite feature…
Wheels and Tires
The 4130 All-Road comes standard with a rider's choice of tubeless-compatible 700c wheels with 38mm tires OR 650b with 1.9" tires. State chose the Panaracer Gravel King  for both size options.
The 700c wheelset features the 38c Panaracer Gravel King, best suited for riders wanting to venture out away from road and cross over to off-road / gravel use. Or those who simply have to deal with less-than-perfect road conditions. This option is recommended for riders planning to ride on the road while also venturing into smooth gravel roads and light single-track.

The 650b wheelset offers a larger 1.9" Panaracer Gravel King SK tire is perfect for anyone looking for an option more suitable for lots of off-road use. This is a true "go-anywhere" tire.
Why not both? When a rider orders their 4130 All-Road bike, they are able to choose 700c or 650b (at no cost difference) or get both for an extra $349.99. Riders ordering both get a second set of fully-load wheels including wheels, rotors, cassettes, tires and tubes, making it quick and easy to swap between wheels to suit road and trail conditions. Commute to work with the 700c wheelset Monday-Friday, and rip the trails on your 650b wheels on the weekends.
Details Matter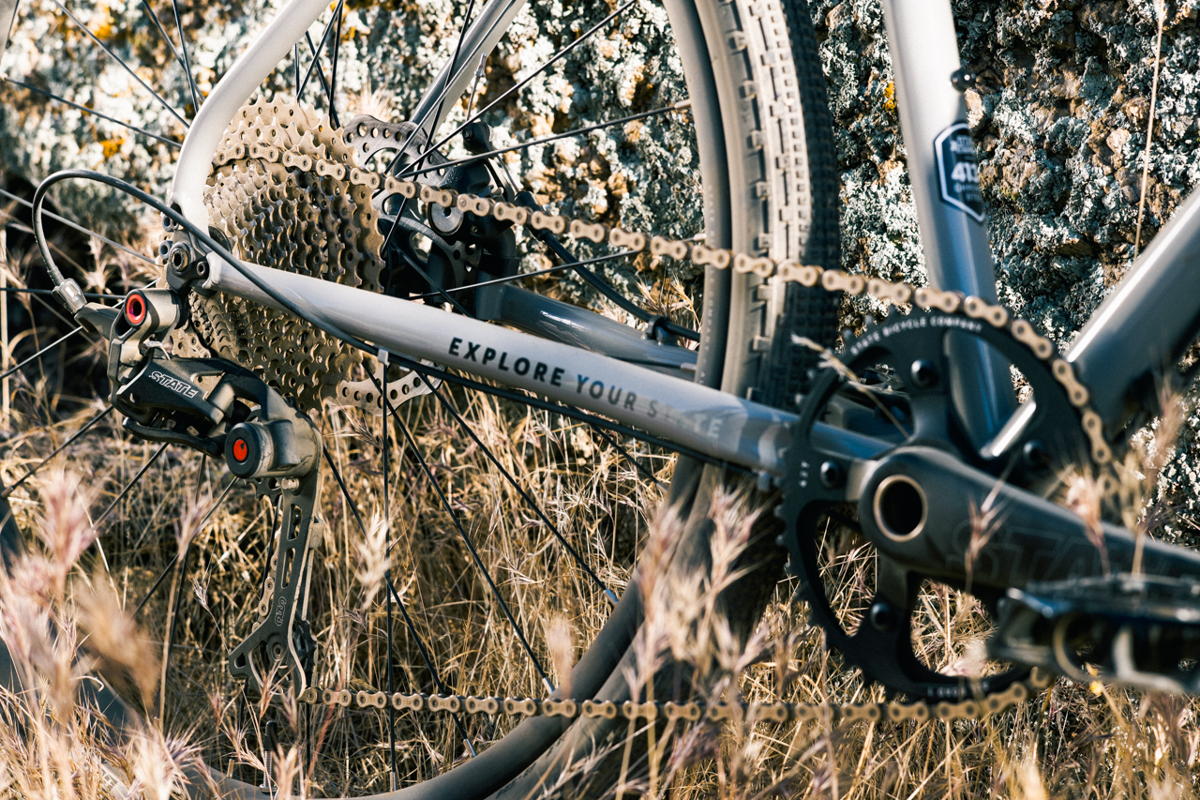 State has worked hard to make the 4130 All-Road perfect from the get-go. From the top (New All-Road Bars) to the bottom (Stealth Thru-Axle), State took their time to develop each aspect of the bike to get this bike exactly where it needed to be. Of course, it's backed by State's 5-year warranty.
Click here to see the bikes:  https://www.statebicycle.com/collections/off-road-bikes