Discussion Starter
·
#1
·
Today marks the day when the 1000th mile since the Ciocc build began was ridden today. The total ride was a little over 23 miles, the last 3 miles were the worst, the already bad headwind kicked up something fierce and I had tunnel vision coming home in my car for a few miles afterward.
In 1000 miles I have:
-Spent 1163 dollars on components, frame restoration, and maintenance. Note I have spent a little over half that on my car in the 3 1/2 years I've owned it.
-Gone through two sets of tires (upgraded to Michelin Pro Race 2's)
-Three different shifter setups (Shimano 600, Dura-Ace 10-speed downtube, Ultegra STI)
-Two different cranks
-Three different seats (factory something, Cloud9, Selle Italia)
-ORIGINAL factory Shimano 600 bottom bracket
-Four different gear combinations, everything from a 6-speed Sachs 23-14 freewheel to the 9-speed Dura-Ace 23-11 on it now
-I have NEVER laid it down, yet.....(knocks on the wooden door next to him)
Today's ride was pretty good, well-deserving of a 1000-mile mark, and I brought along the camera for some pictures
Loaded up and ready to go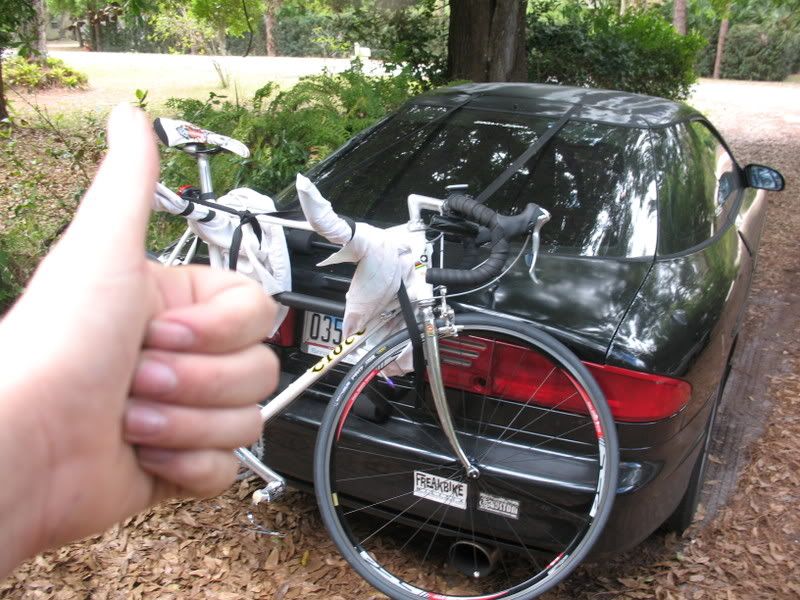 The two speed rockets next to each other, hehe
small break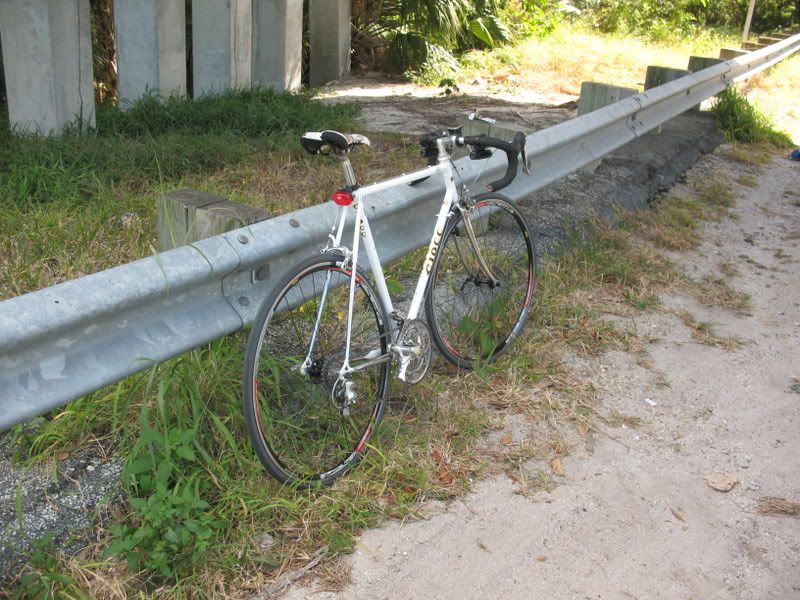 almost there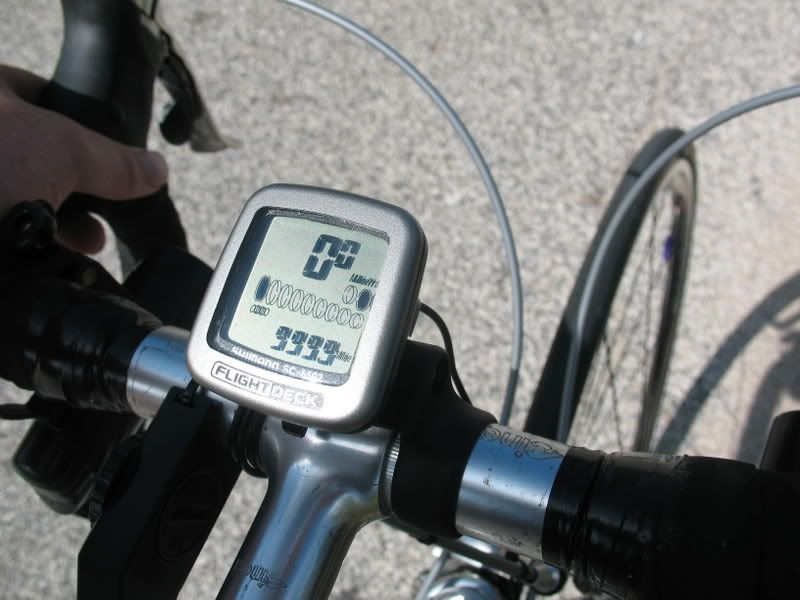 and the big 1000
just happened to hit the big 1k at a conveinent location to take more pictures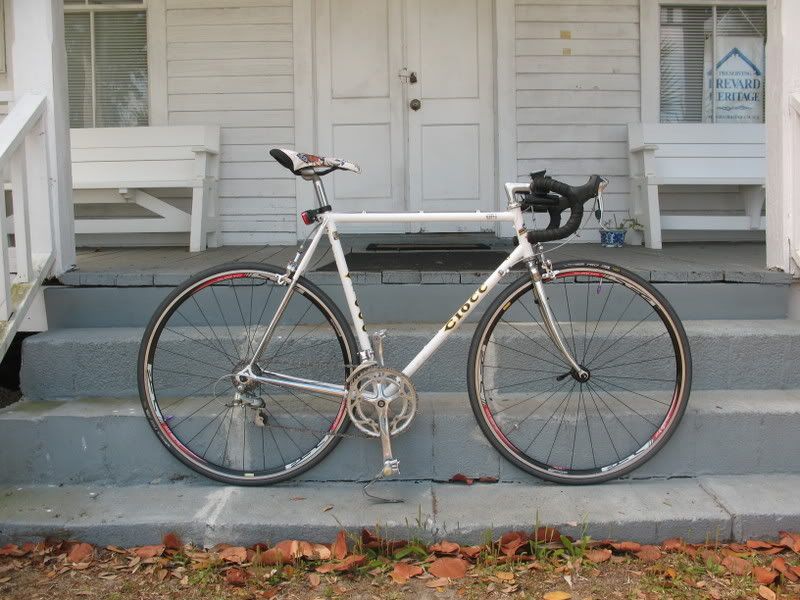 by the way, those lights, dual 1w LED's, people think I'm a motorcycle at night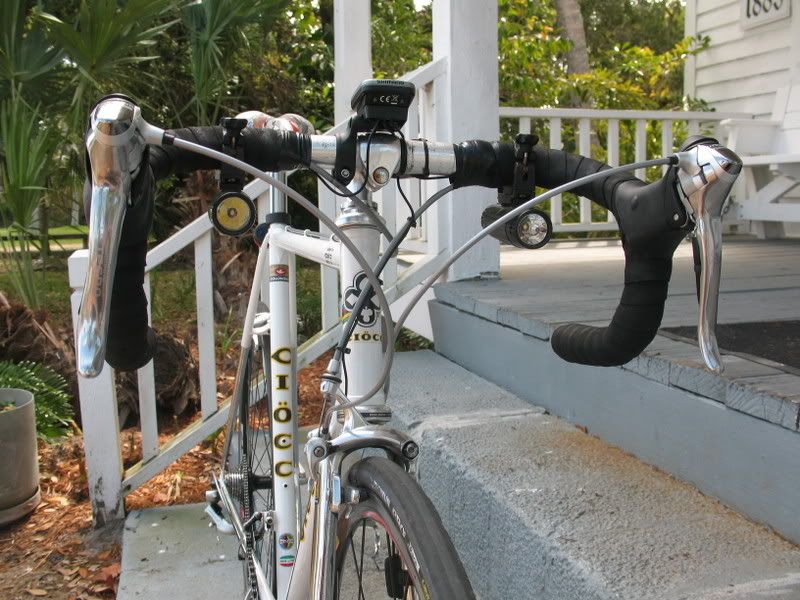 the road, rockledge dr. great road to ride on, speed limit is only like 20mph, if you're fast you can ride in the middle of the road and pass traffic in some spots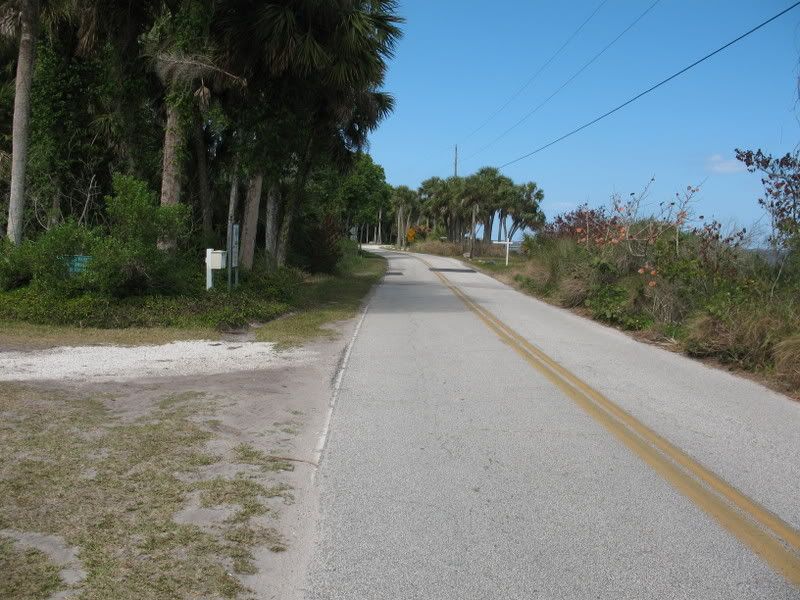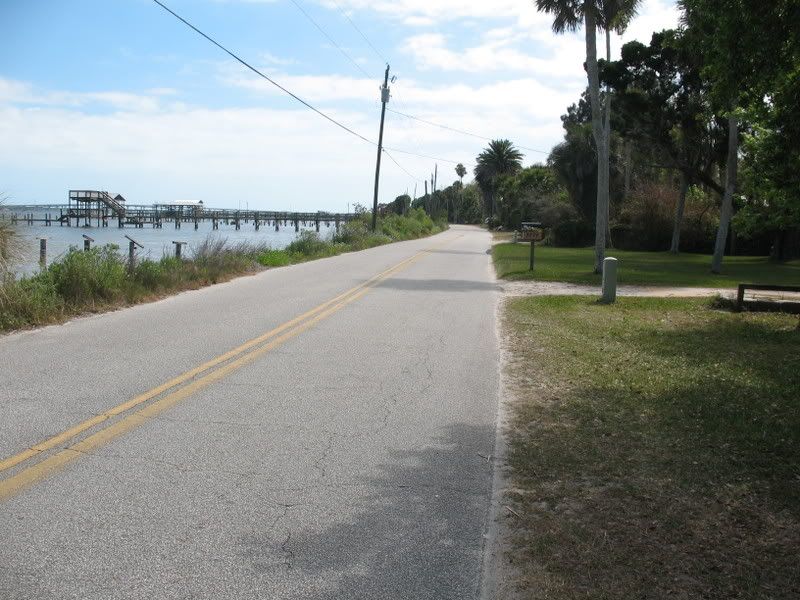 finally something faster than me....hehehe
had to employ trackstand a few times for this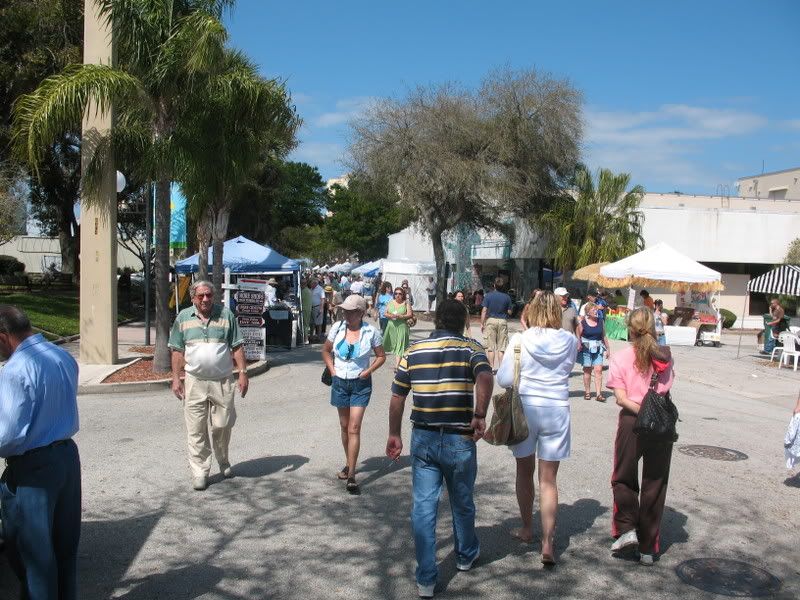 more rockledge dr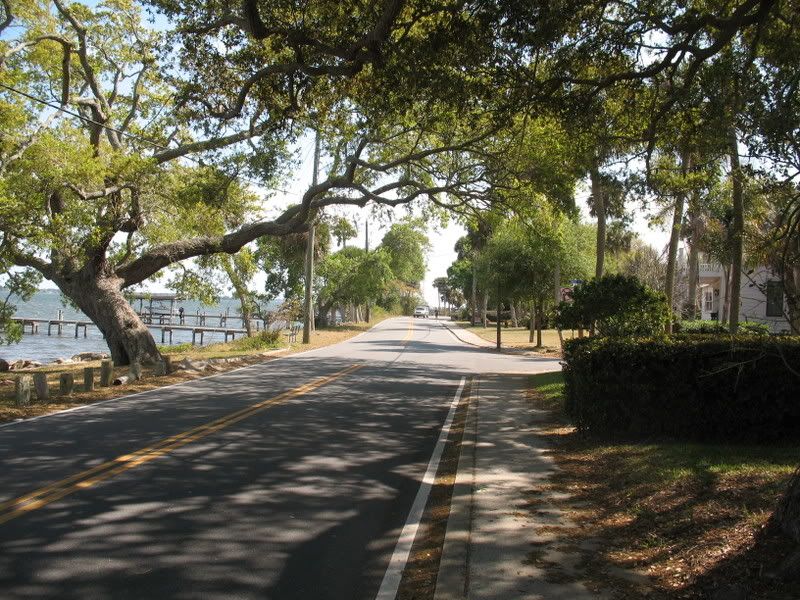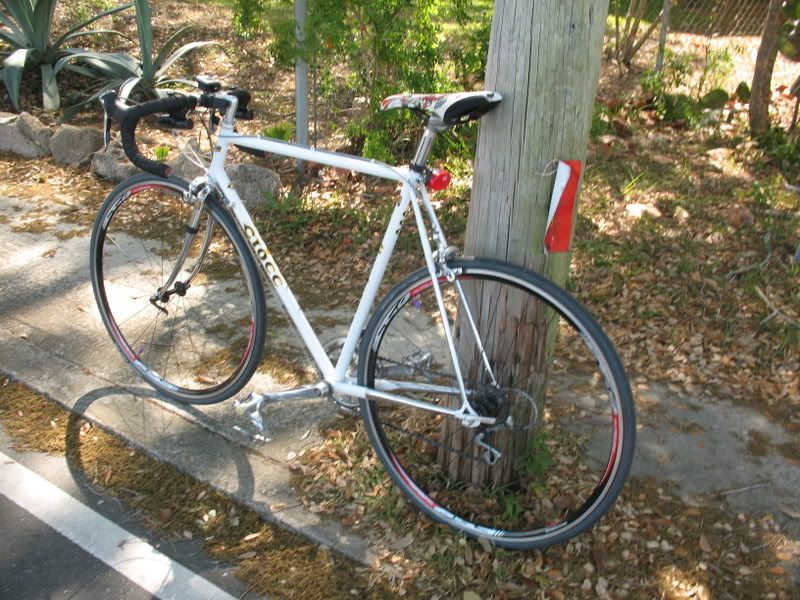 end mileage, I was ready to die at this point. 15-20+mph headwinds + slight uphill grade for the last 3 or 5 miles = 15mph avg. speed and granny gear :frown2: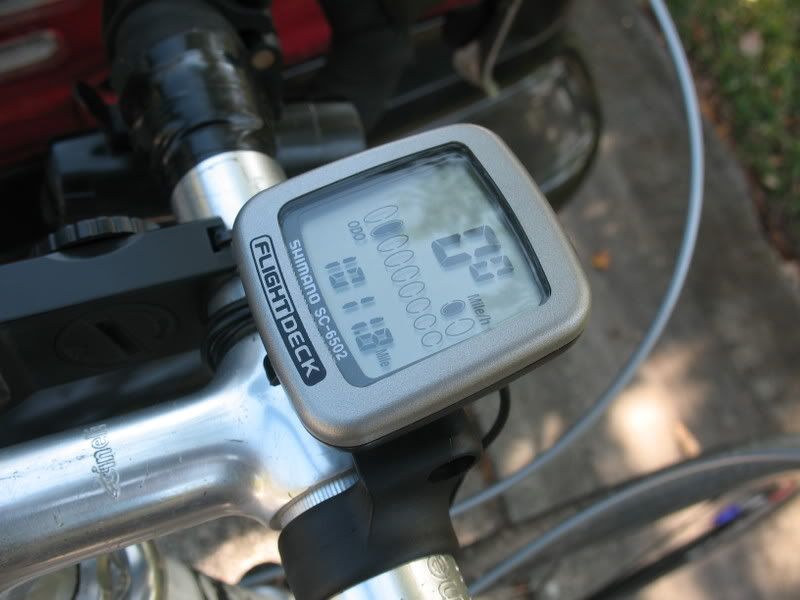 loaded up and ready to drive home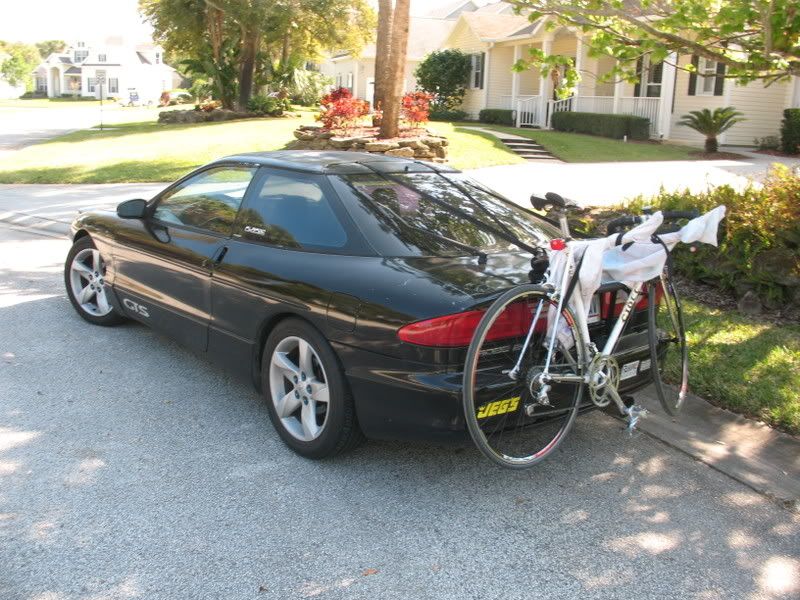 this was cool. 502ci., that's like 4 times my car :lol: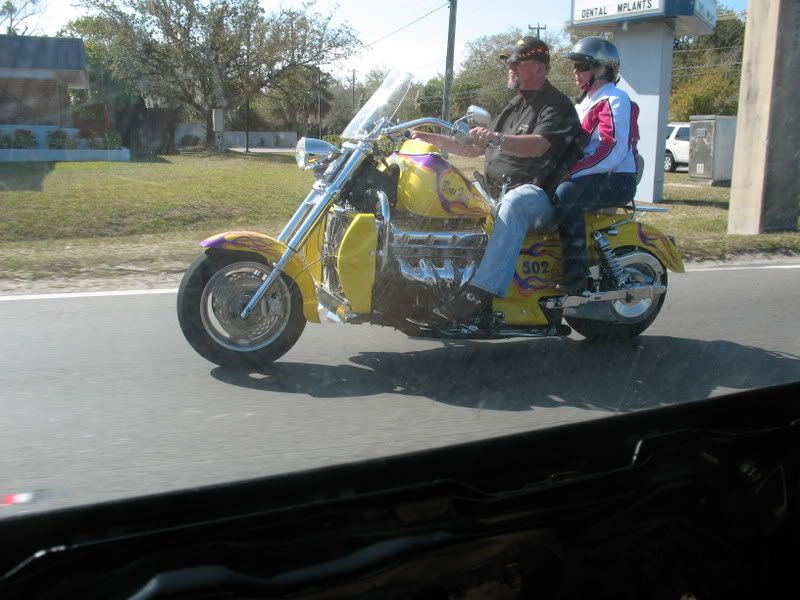 here's to another 1000! :thumbsup: