I received the frame today and built it up. Here is the end product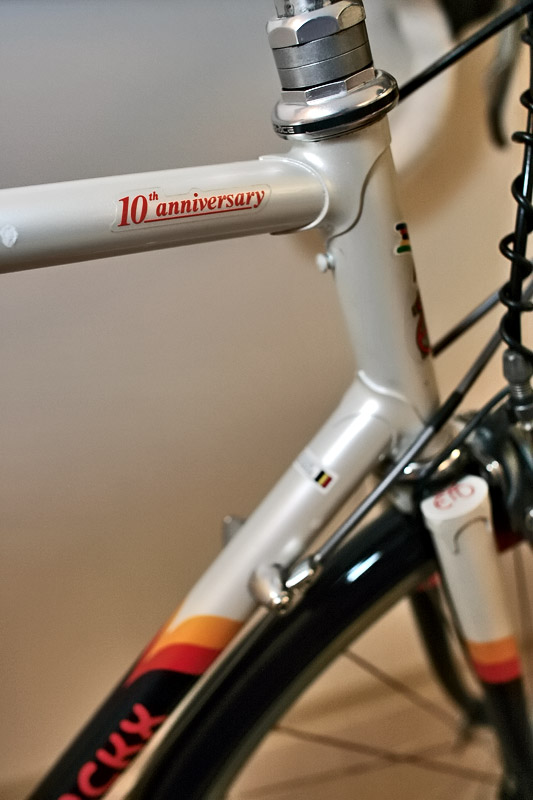 I will need to buy a new chain and shift cable tomorrow. The chain is a little short and the cable got all frayed during installation. Also I am awaiting for two white water bottle cages, so the black one is only temporary. I think the fenders really kill the look of the bike, but I can't really go without as the job of this bike is a winter bike which will see alot of rain riding.
The bike feels so heavy! But to my surprised it is only 23 lbs when I weigh it! This is 2 lbs lighter than my Cramerotti which has SL tubings and 1cm smaller. I should weigh it again to confirm.
With all that white, the black seat looks so odd.. I think I'll need a white regal or rolls seat