Discussion Starter
•
#1
•
Katie picked up Jackson from Lake Shore Anti-Cruelty on July 14, 1997. Today is the tenth anniversary of his adoption. This is also the tenth anniversary of Jackson having no balls, since he had surgery that morning and she picked him up that night.
Anyway, we threw a little party for him and his buddies came over.
Having his bowl of rare skirt steak w/drippings and some mini-chunks.
Hanging out on the blanket with his mama.
Sniffing some rosemary.
Chilling with his new squirrel.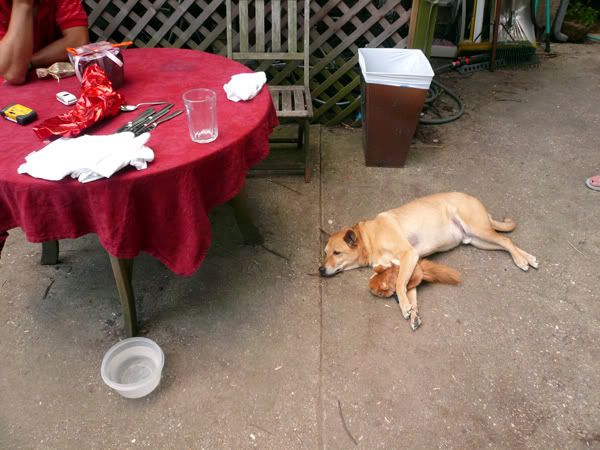 Some of the crap he puts up with. Thanks Jackson.