Discussion Starter
•
#1
•
15mm to 12mm fork adapters now available in the UK. These adapters fit in your fork and reduce the diameter from 15mm to 12mm, allowing you to use any 12mm thru axle wheelset, I thought this was a great solution and I have no doubts many other cyclists in the UK have had this problem too.
This article explains the adapters in more detail:
https://www.gravelcyclist.com/bicycle-tech/expand-your-wheel-options-with-jjbp-15-12-fork-conversion-kits-use-12mm-wheels-with-15mm-forks/
We have adapters for nearly every model of bike/fork dimension going. Please see our eBay shop for the range of products.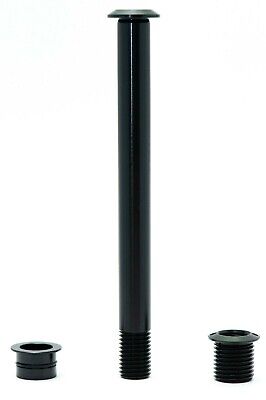 Use 12mm wheels in a 15mm fork. Converts 15x100 forks to 12x100 standard! Kits soon to be available for nearly every 15mm thru axle fork ever made. Whisky #9 fork. Otso Waheela (w/Lithic Hiili fork).
Many thanks!
Josh