Just back from my second ride of the Maratona dles Dolomites.
In case you don't know of the Maratona, it's a Gran Fondo, around Alta Badia, in Südtirol, in the North East of Italy. An amazingly beautiful place.
Over 8,000 riders from all over the world take part, and the Maratona is even broadcast live on Rai3.
You can choose from 3 distances: 55km; 106km; or 138km. All three go over the Passo Campalongo, Pordoi, Sella, and Gardena. The main challenge on the 138 KM ride is the Passo Giau, which is a leg breaker. An hour long suffer fest at +/-10km with an average grade of 9.3%.
We drove down on Friday, from outside of Nurenberg, where I was visiting a friend and his family. Once we crossed the Italian border we were within sniffing distance of our destination.
I could tell we were close when I started spotting cyclists on the road
After an hour of snaking up a mountain road (the same used by the peleton on the aborted-Kronneplatz stage in the Giro this year) we arrived.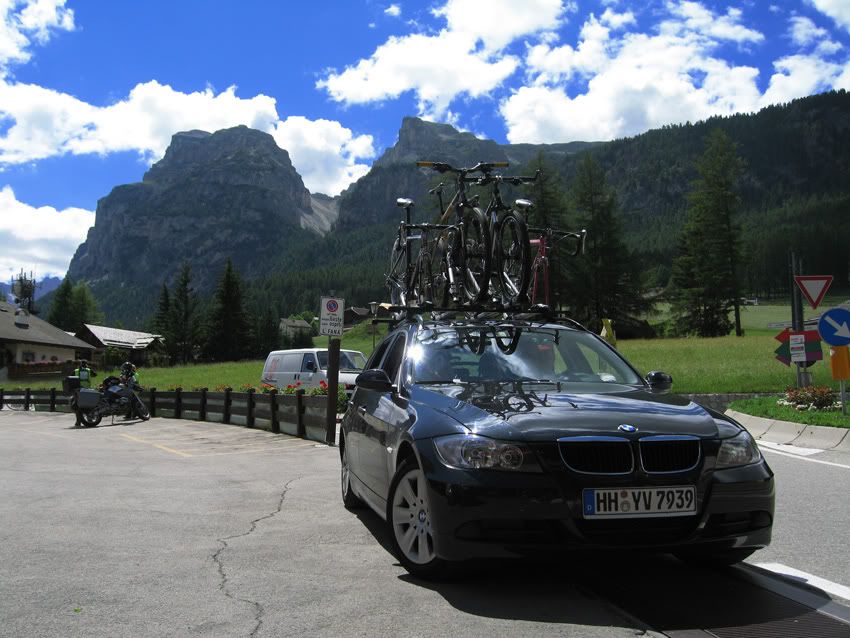 We picked up our numbers and checked out the expo village.
Here's the 3 courses.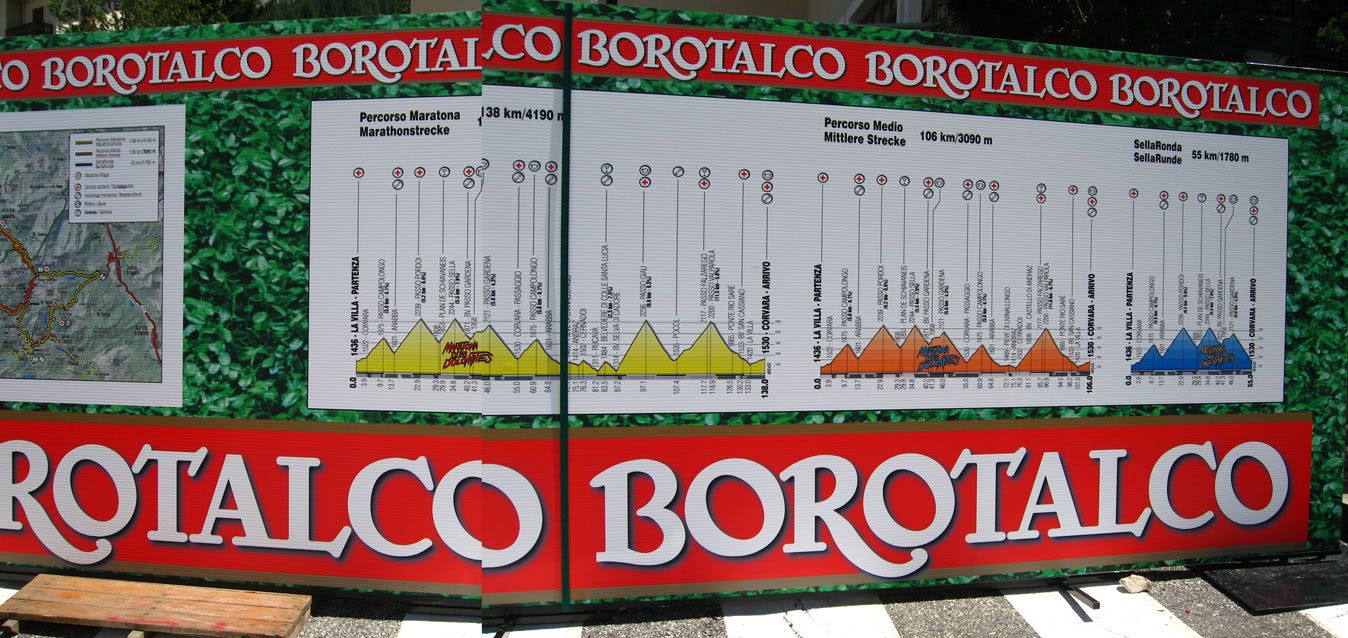 The Italian army helped with the traffic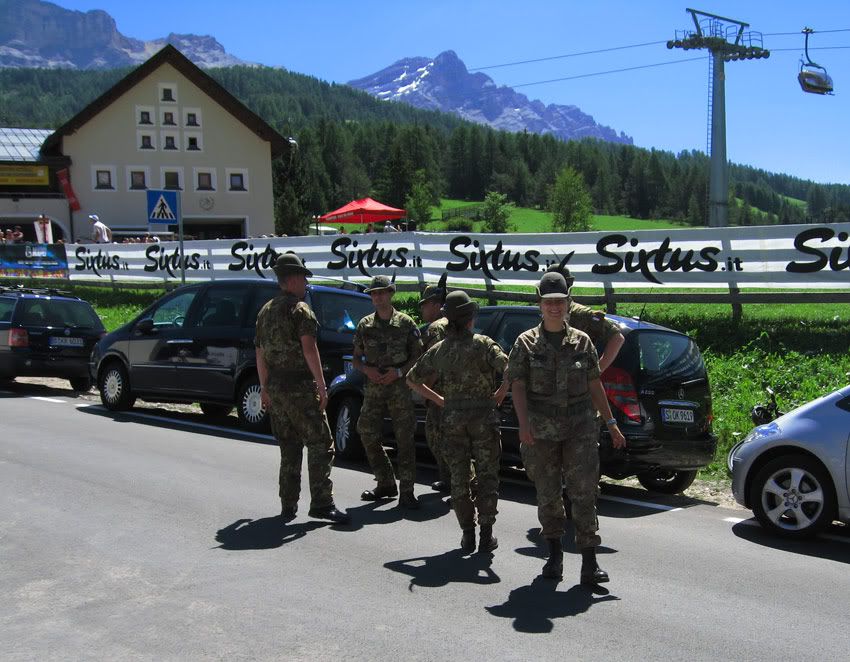 Here's the Expo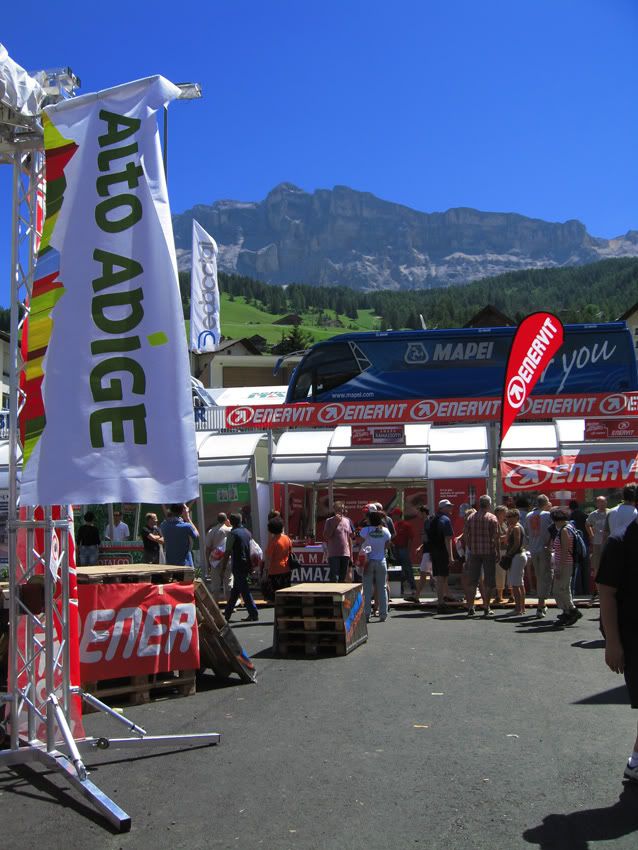 For you Pinarello lovers, here's their stand