Since no one else is talking about it... I'll share what I have so far.
Built them up with CX rays on Industry 9 hubs 20/28. All parts purchased from Bike Hub Store. Weight came in at 1590. Very attractive rim and labeling. Installed 25c Conti 4000 tires. You can put them on by hand. I also deflatted the tires and they were easily pulled out of the beads seat and removed. Still had the tubelss tire pop when airing them up. Rim is very good quality. THey built up well, had to chase it around a little when getting close to max tension. Ended up around 116 kgf's of tension. I think it would easily handle a little more. Did not notice any bulging or deformation at spoke holes, seam was good. Had just a little, (I mean tiny) amount of waving/wiggling between spokes. Overall solid rim. I still think the Hed C2 maybe a tic better, but these are 2 different animals. And how can you not like the looks. THey look so big.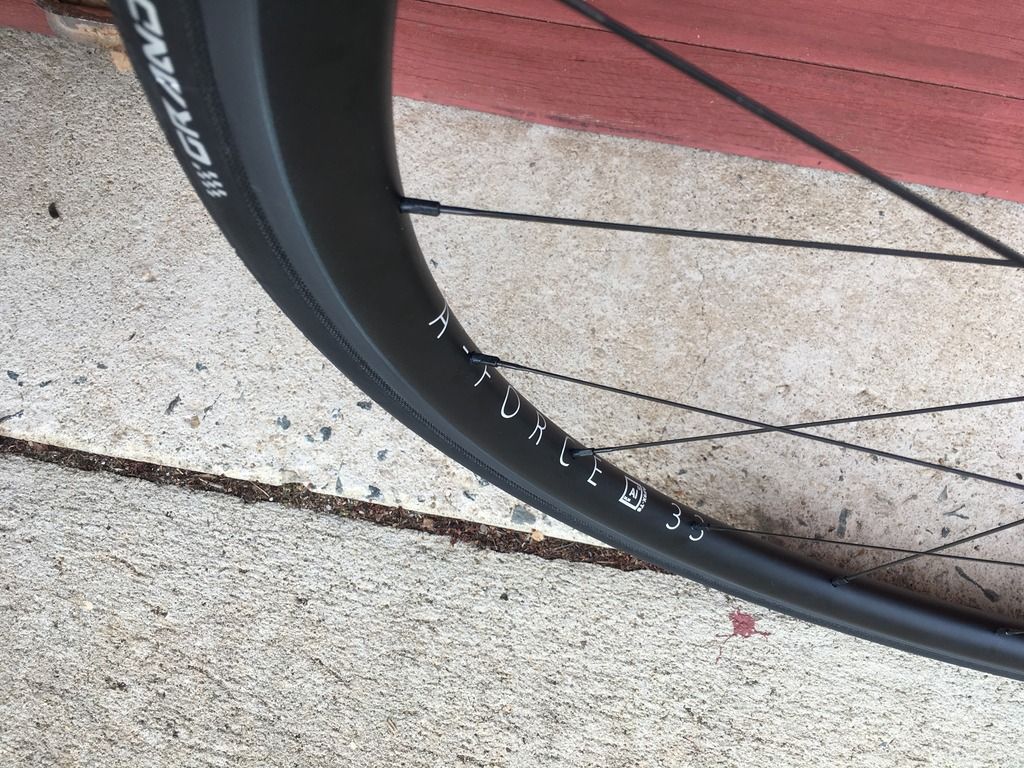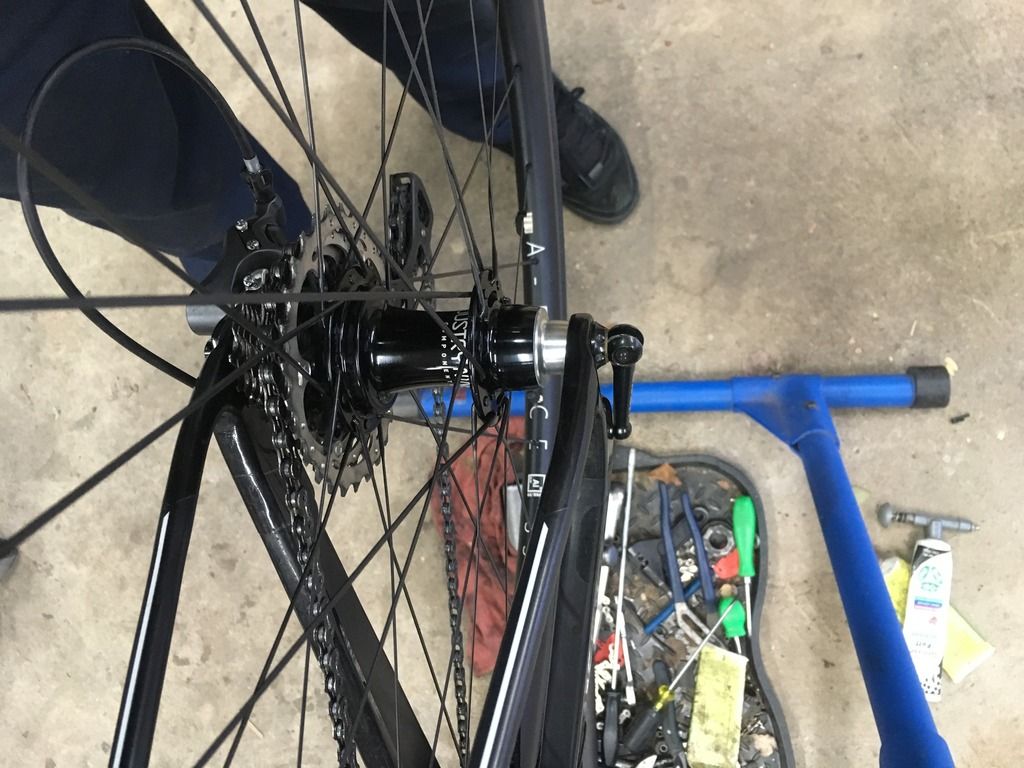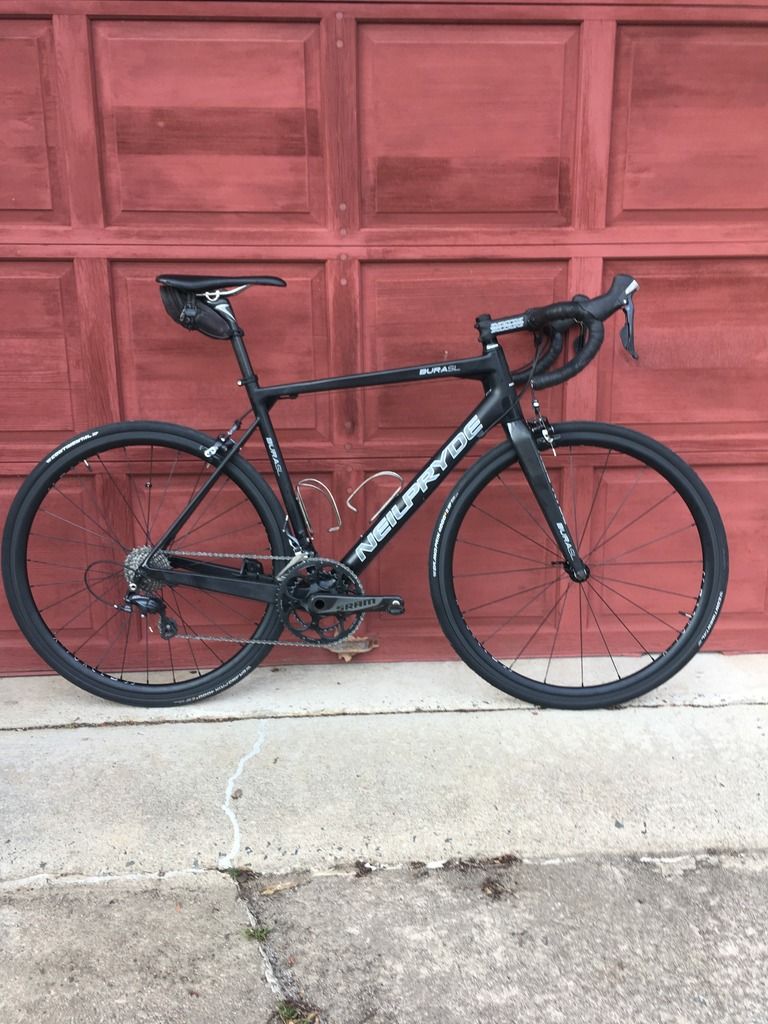 I didn't have any ceramic brake pads so I used some blue Shimano Carbon pads until I get some. I didn't want to chance scratching the brake surface with old Alloy pads that may have had metal inbedded in them. THese rims are inhaling the carbon pads very quickly. THis how they looked after a 50 miles on a flatter ride. Yesterday hillier ride had them dusted pretty good. Blue dust was everywhere. I currently have about 110 miles on mine. I dont feel any faster on them but they do feel good and stiff. THey also seem to be un affected by cross winds un like some wheels I've ridden.