Discussion Starter
·
#1
·
Long story short, I did my first sprint tri a few weeks back. While it went well, my arms were pooped from the swim so I'm beginning to see the benefit to a more aero position and leaning on my elbows -vs- tradition road riding position. My short term (summer 2017) goal is olympic length and my long term is an Ironman 70. By that time, I will invest in a full on aero bike. For now, I just want to try this out and the $89 price tag seemed like a cheap investment. I'm currently riding a '12 Specialized Tarmac that I've been professional fit to: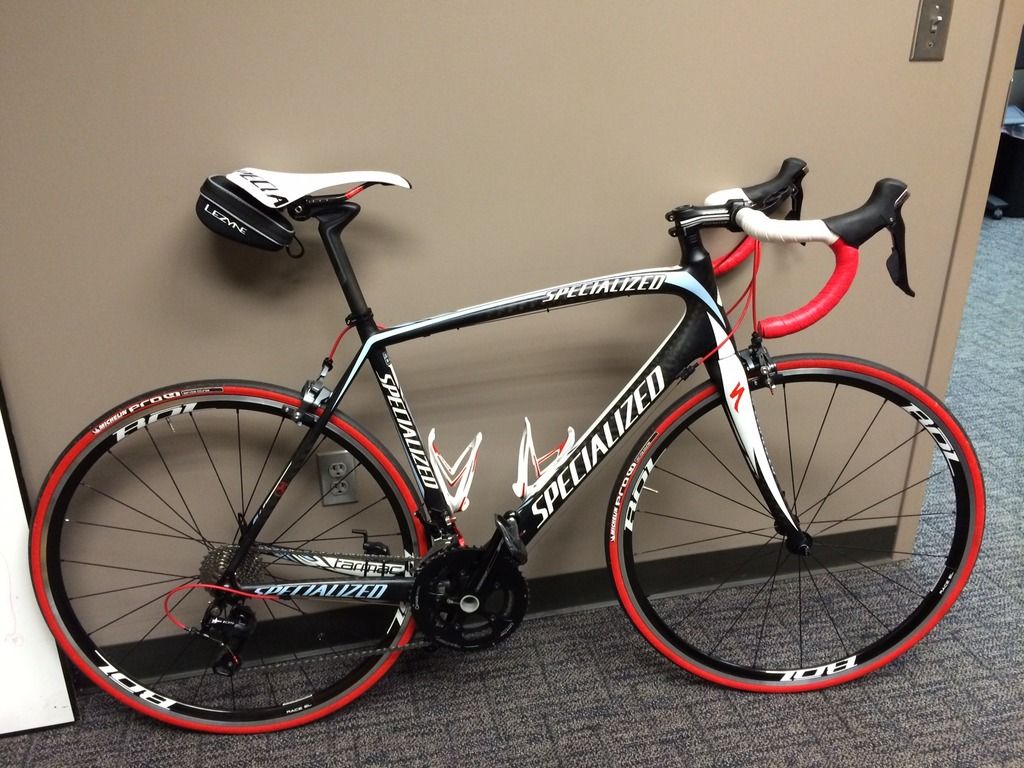 My riding position isn't insanely aggressive, but it's not upright either. My bars are currently level to the ground. I've spent nearly 4 seasons on this bike so I can say that I'm completely used to and comfortable with it.
I guess my question is for those that have done this. Did you have to play with saddle position much or did you leave it be. Does a road bike require height risers or stock rise ok?
Just looking for some overall thoughts I guess.