Discussion Starter
·
#1
·
I picked it up yesterday evening and was a bit surprised at what I found: A replaceable rear derailleur hanger. So I guess this is the 2009 Madone 6.5Pro frame. It still retains the 2008 paint scheme but with subtle differences, I outlined in the other thread. There is another picture floating around the web also showing an RDH on a cool red and white paint scheme labeled and 2009 Madone 6.5Pro (here:
https://www.flickr.com/photos/caseygordon/2733563363/in/set-72157606547153692/
). I thought it was a P1 paint scheme, but those colors are not available on the P1 site, so it is either custom, which I doubt, or the new paint from Trek. I do like it!
So the rumors are true, the new 09s have an RDH. Not too sure I like the idea, as in over 35 years in the saddle, I have never bent a rear dropout (without destroying the rest of the frame too) but I know that has been a long time complaint about Trek racing frames, so I defer to their experience.
The LBS was shocked too. First one they had seen/heard about. I am waiting to hear back from Trek.
Well, it is tight and fun. Definitely the placebo new bike effect!!!
The new bike frame: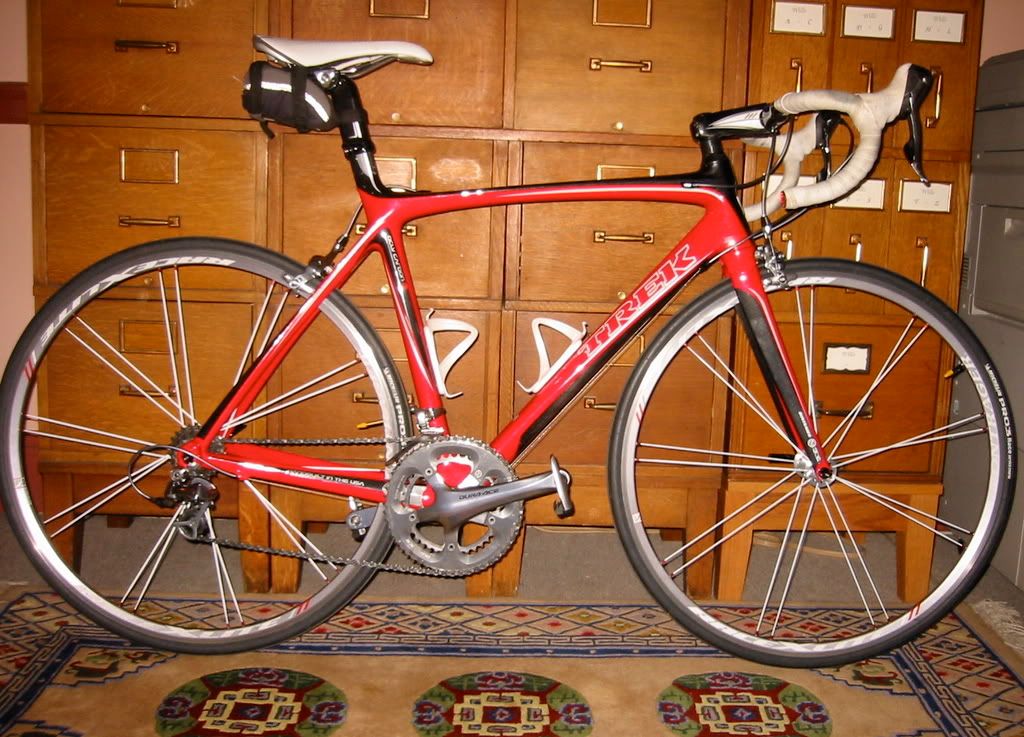 the RDH: