Discussion Starter
·
#1
·
Just back from 6 days in northern Lombardia, to get some riding i and take part in the 4th edition of the Gran Fondo Marco Pantani.
I went with the first wave of the group, catching a ride with a friend, who was bringing some old friends of his, who I hadn't met before. After a long drive from the lowlands, we finally arrived at our destination Aprica, a village at +/- 1,200M above sea level, just in time to eat some dinner, and catch the Italy-France game.
While it had rained for the previous 2 weeks, including the day of our arrival, the weather cleared up overnight.
The plan for the first day was to climb the Gavia. My friend had planned out the course, and for some reason I didn't ask any questions. Long story short, we went the wrong way.
Due to road works, we had to take a 17km detour, which was a descent down rough roads, filled with potholes, which were difficult to spot because the pavement was still wet from the previous rain.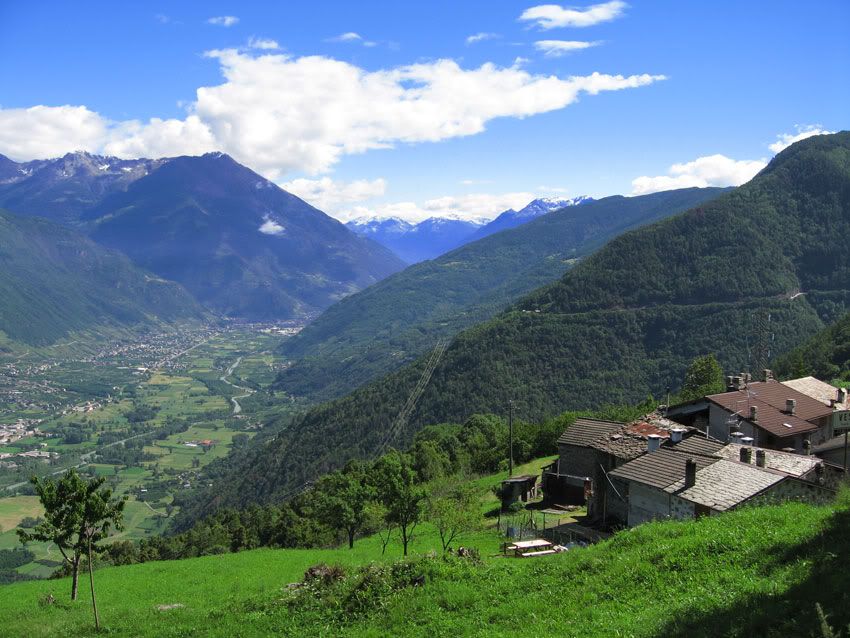 Here's a view, looking down the SS48, the main road that connects Sondrio, Tirano, Bormio, etc.
After realizing that we went in the opposite direction, the plan was changed, back to Aprica we went, ascending the Santa Cristina, part of which which is the closing climb of the GF Pantani.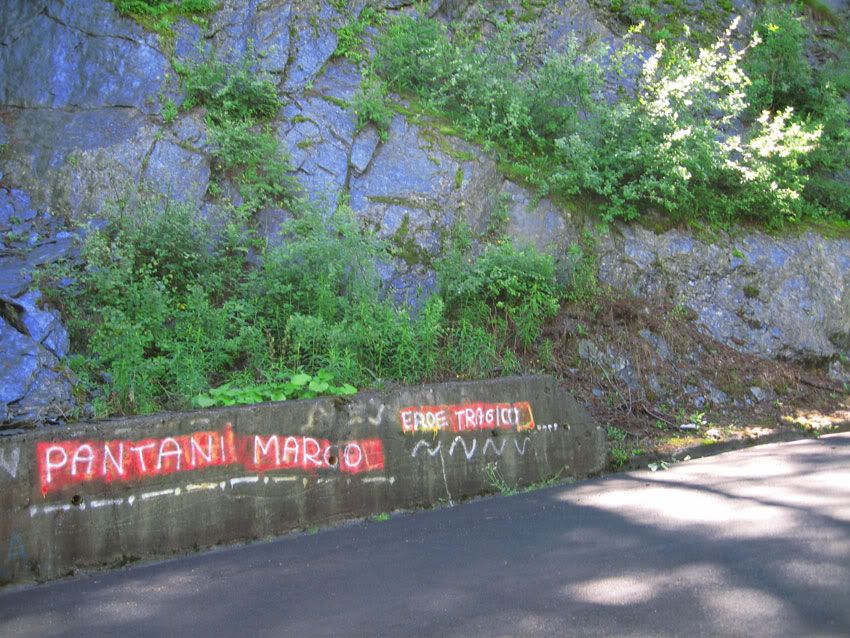 There was graffiti, some old, some new along the way.
After returning to Aprica, we headed down to Edolo in a fruitless quest for a pizza, then it was back uphill to the Hotel.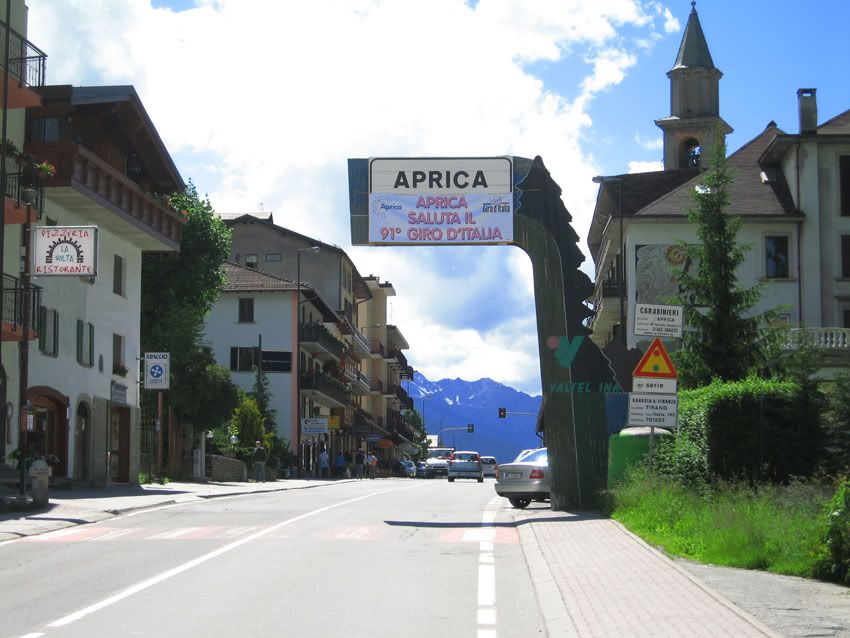 After +/-1800 meters of climbing, this was just the welcome I was looking for.
On Thursday, the group split in two. For some reason I decided to join my friend, and do a recce of the
Mortirolo
. At the time, it seemed like a good idea, especially considering the fact the the other two wanted to ride the
Gavia
AND the Mortirolo.
We had to take the same crappy detour descent, then ride to Mazzo, to start the Mortirolo.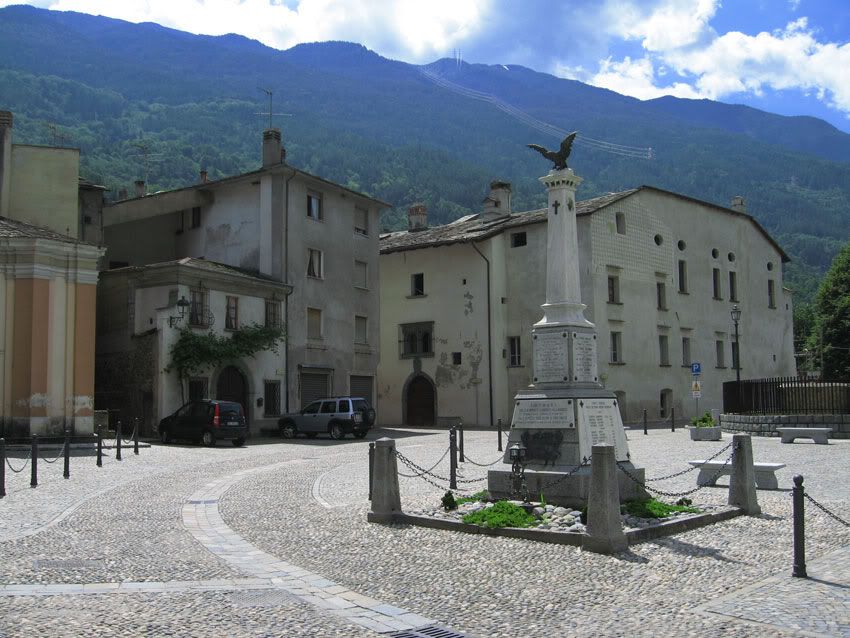 Mazzo 'city' center.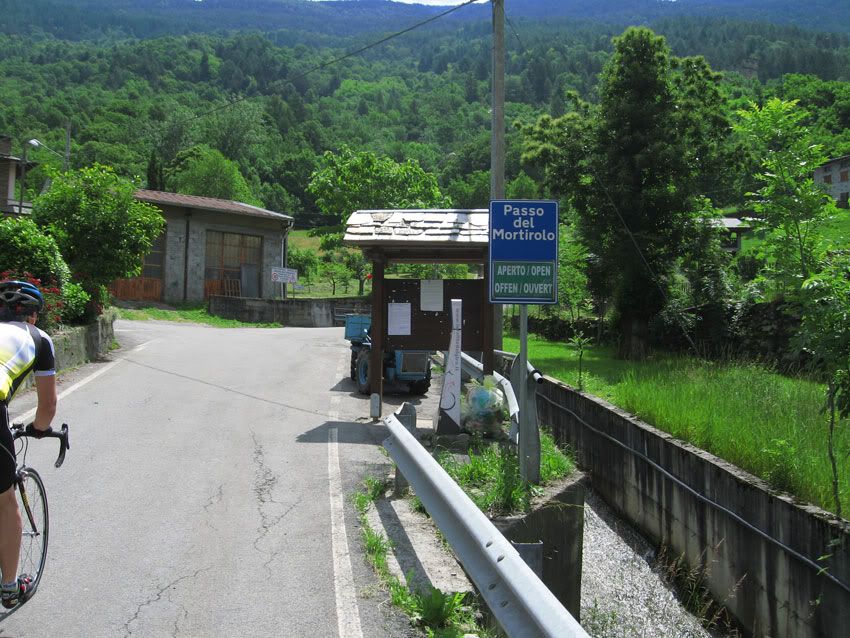 Open for business.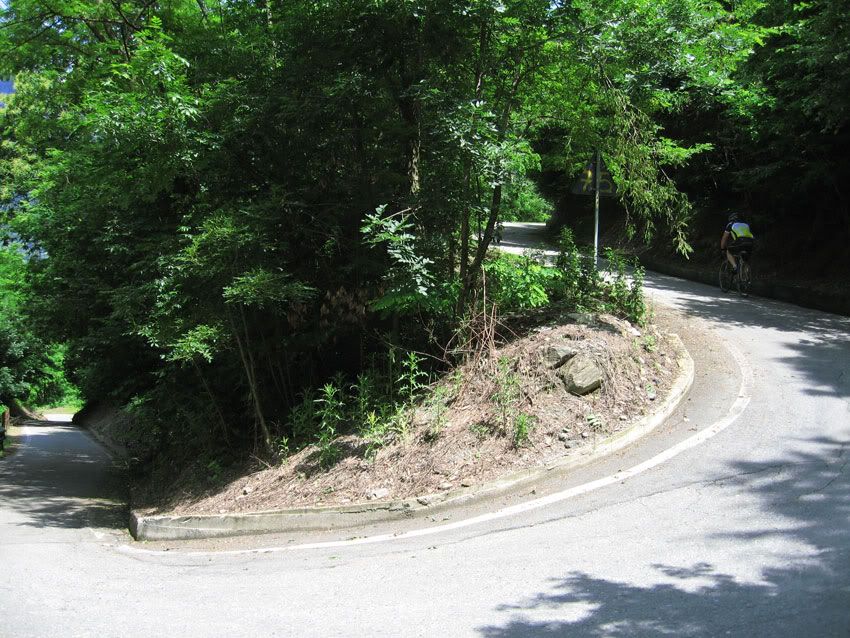 Before the hard part begins.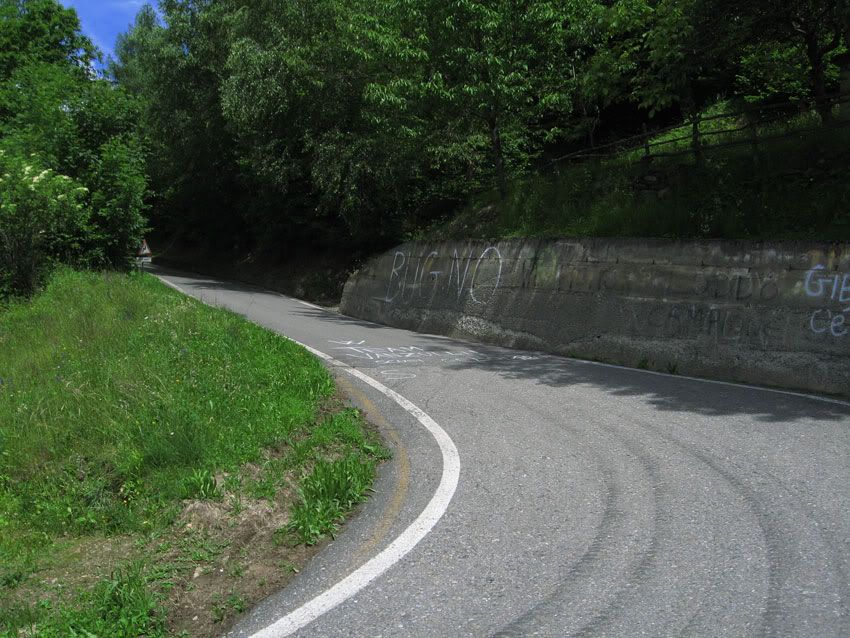 Old graffiti to the left, and new to the right.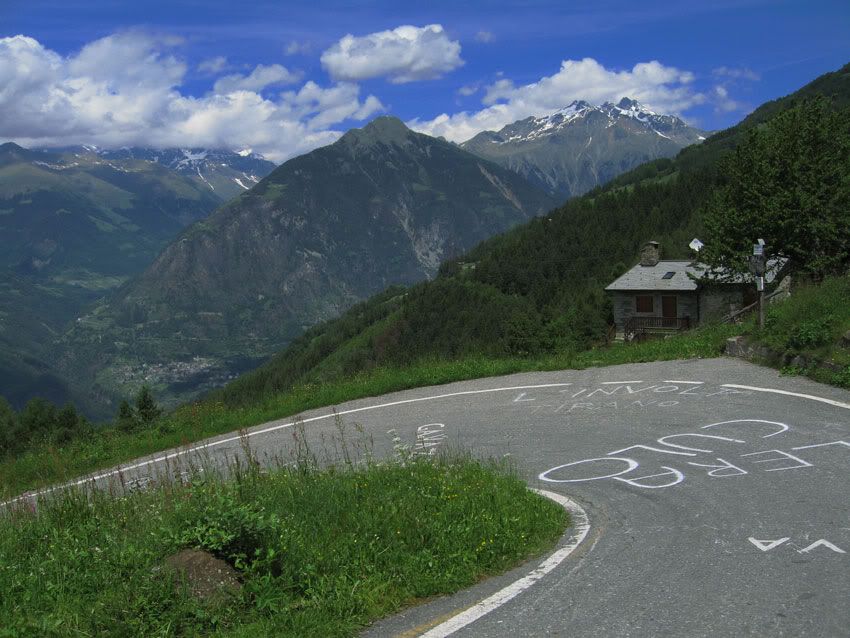 One thing that surprised me is the fact that there are plenty of houses along the road.