Discussion Starter
·
#1
·
Seems like (based on my slight research) Duell Bicycles from the Netherlands/Belgium are not that well known outside of Europe. Duell is a Dutch brand of frames made by Jan Van Dalen and within Europe they have quite a name for craftsmanship.
I have been looking and waiting patiently for my next steel bike. I kinda had my eye out for a Merckx MX-L or another Max framed bike. They are hard to find and usually very expensive and have always been out of my "willing to spend" price range when I find them in my size (58CM c-c).
I follow a group on FB called Steel is Real and lots of fantastic frames and bikes are for sale there daily it seems. So I watch and watch and finally a beautiful frame pops up in my size for a reasonable price and it is made from my second favorite tubing, Columbus EL-OS. It's a Duell from 1996, handmade for a client by Jan Van Dalen. I made an offer and what do you know, I am the new owner. The frame showed up yesterday and I am over the moon.
Craptastic iPhone picture, sorry...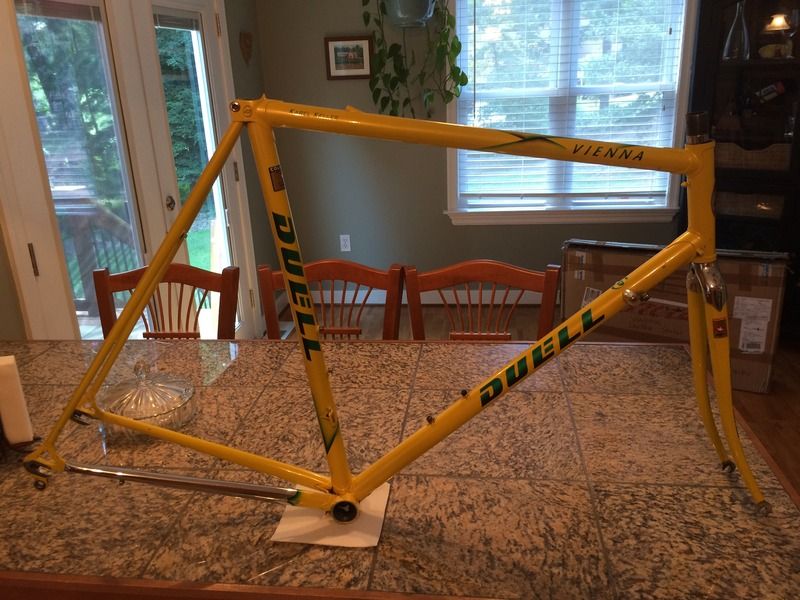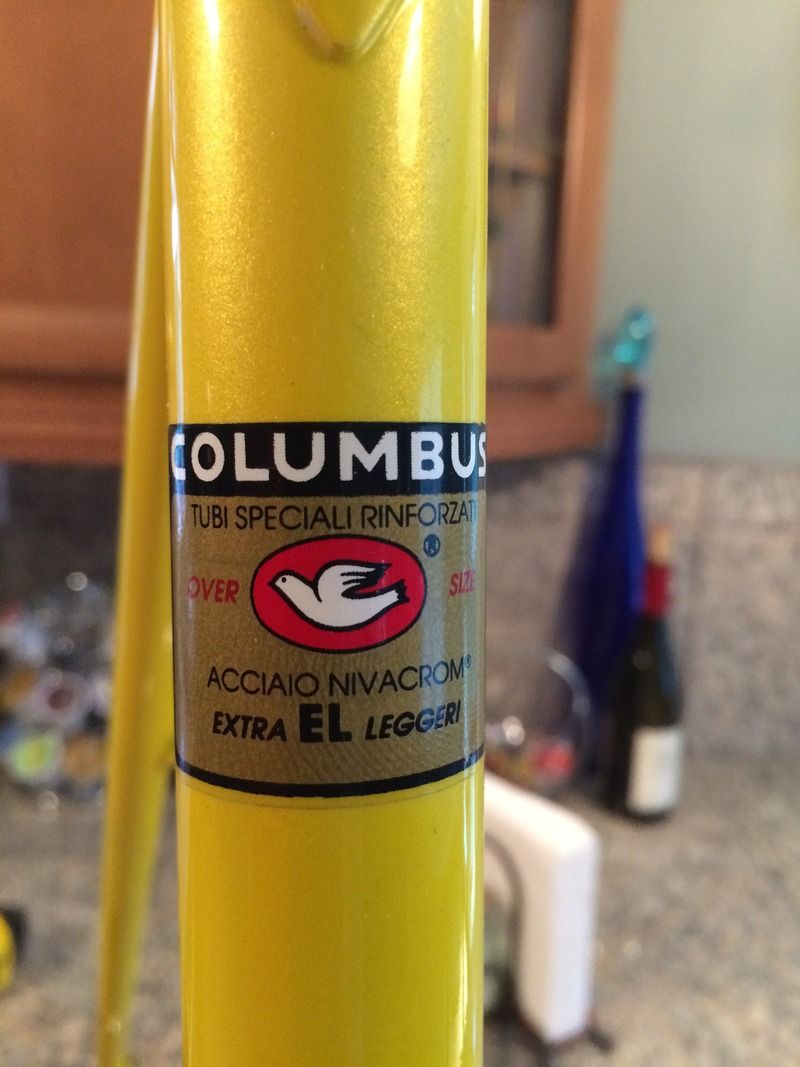 Slightly better one from the seller
Now I have decisions to make. I have a new set of Shimano Ultegra WH-6800 wheels for it. My understanding is that 11 speed is 11 speed and I can use a Shimano cassette with Campagnolo. I am still torn though between Ultegra 6800 and Athena 11. My plastic bike is Ultegra and there is something to be said for keeping things common...
I also managed to find a deal on a sweet Cinelli Grammo Ti stem, that is coming from Austria and not here yet.