My first ride report!
Went on a nice ride with my husband this morning. He picked
the route
, which ended up being really very nice. We saw probably 20-25 other cyclists on the road this morning.
The ride began at 8 AM, and we quickly crossed from our neighborhood to the expensive golf course community across the main road. Beautiful houses, green courses. Pretty decent hills (for us, anyway).
I haven't mastered my picture taking skills while riding, so unfortunately you'll just have to imagine the shaded winding hills and valleys lined by million dollar homes and golf greens. Beginning August 8th I get to have this as part of my commute every day!
We reached Jollyville Rd which is a nice 4 lane + center lane + bike lanes road. This is where we saw the majority of other cyclists. This area is mostly businesses and restaurants on one side of the road, and apartments/condos/homes on the other. I'm very pleased with the bike lanes here. No cars parked in them! Manuel's Mexican restaurant had a mariachi band playing by the time we passed by on the way back.
We made a 3 mile detour to stop off at work. My husband works in this complex already, and my team will be moving there next week. I got to check out my future cube. I can see the bike rack from my desk! YAY!
Back on the road, we didn't have much farther to go to reach our destination - The Arboretum. Nothing says Austin like Amy's Ice cream and a herd of cows carved out of stone! The grounds were beautiful and it was still cool enough to enjoy. We took a 30 minute break there. They also had clean public restrooms, which is good to know! So now that I could get off the bike for a bit, here are some pics: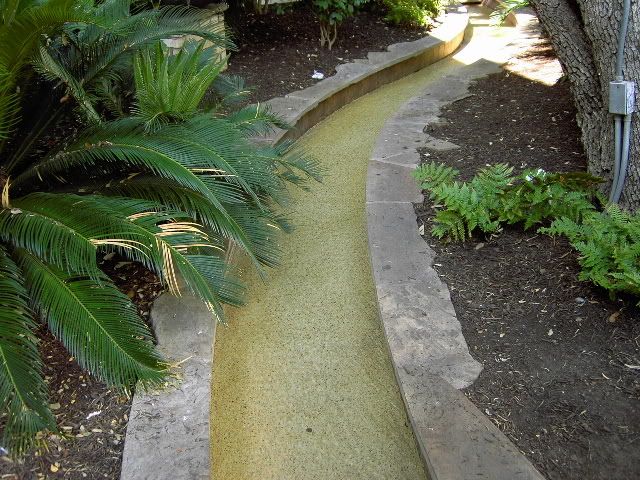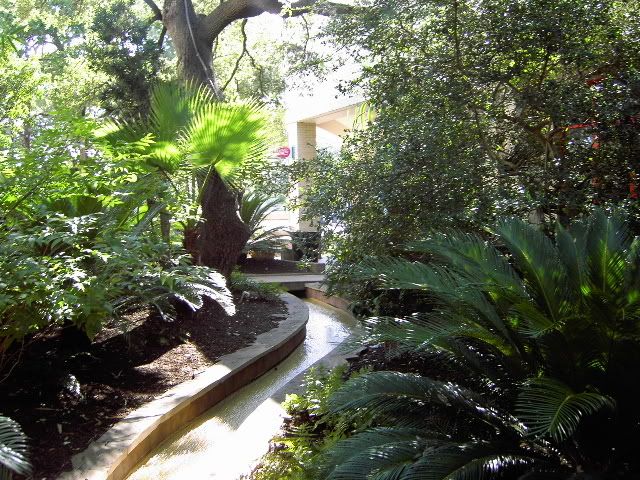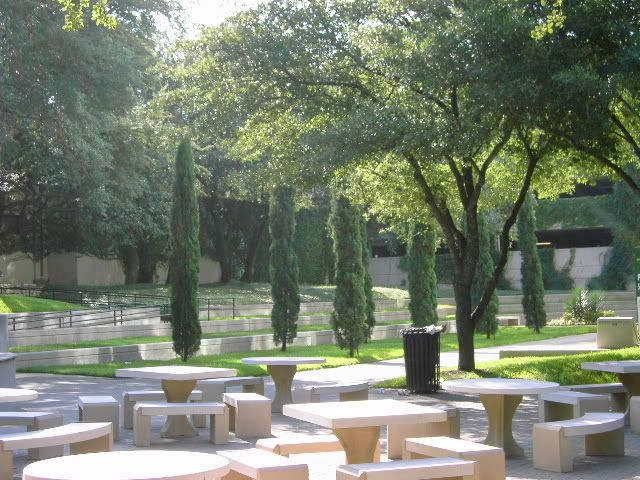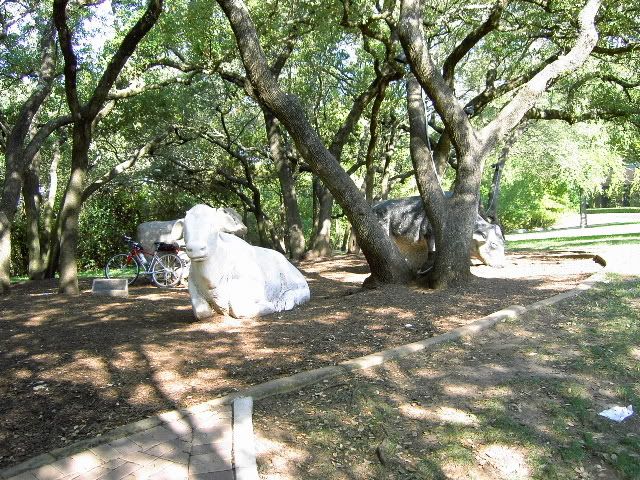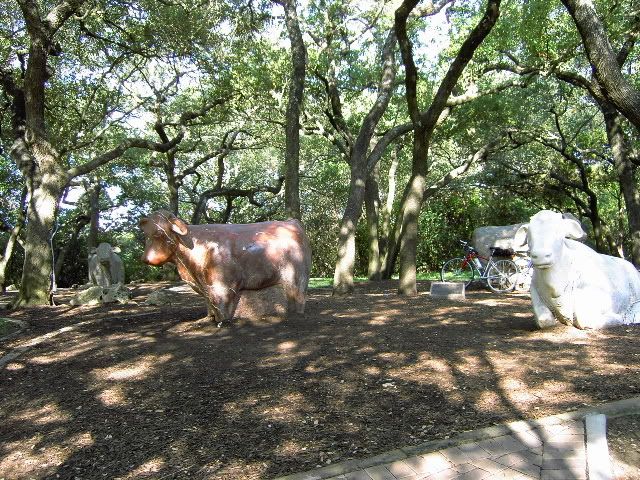 There is a scenic outlook point that looks over the hills of west Austin, and loop 360: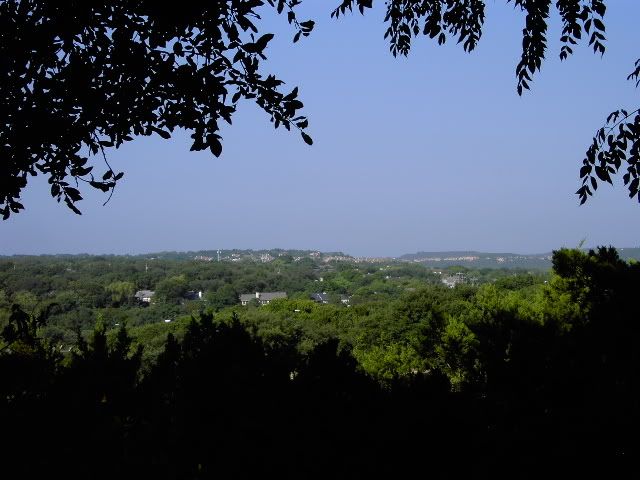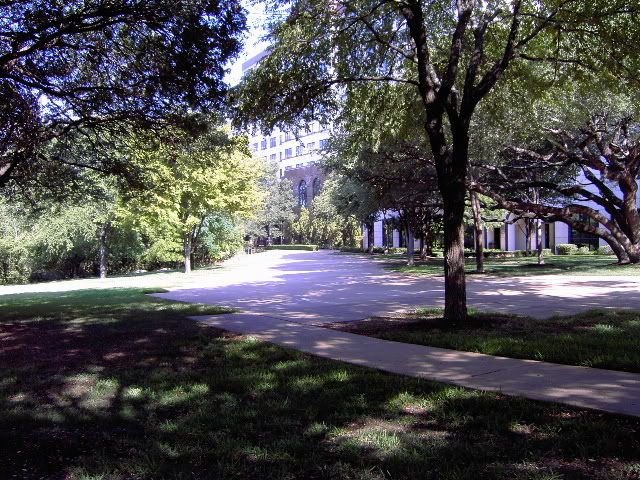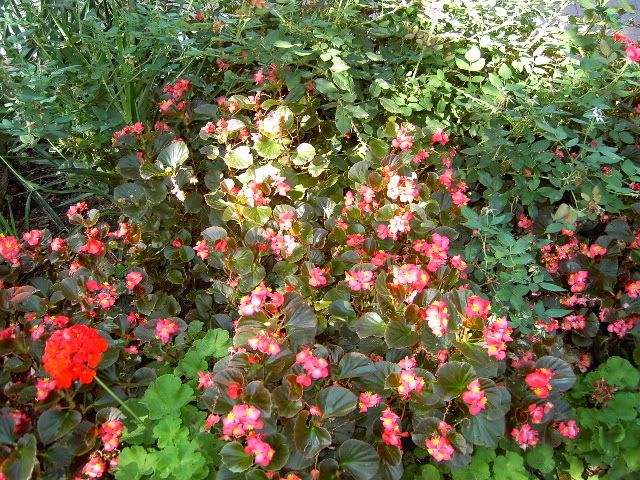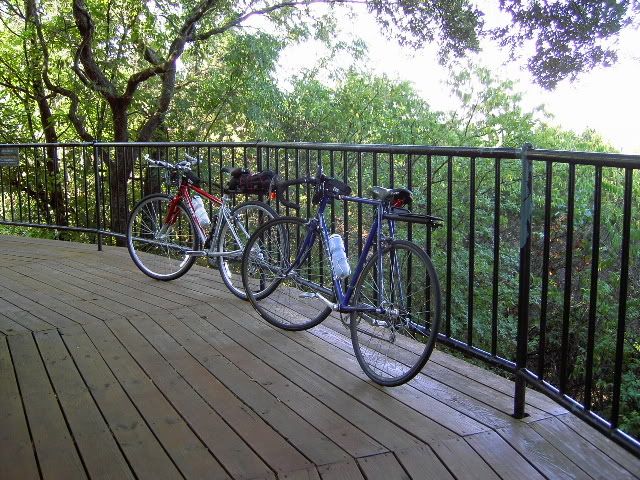 Lots of fountains and greenery: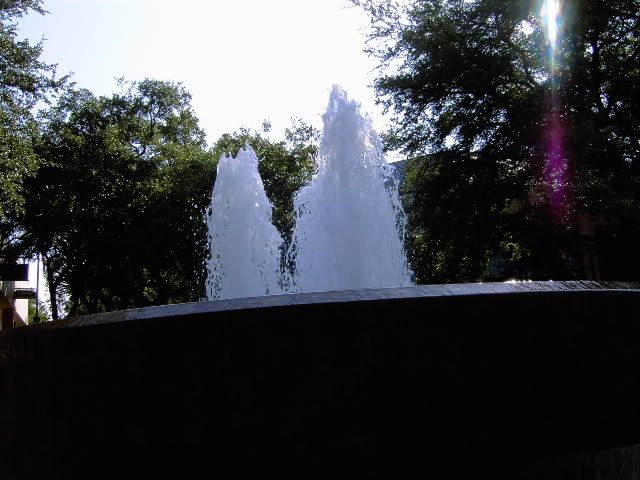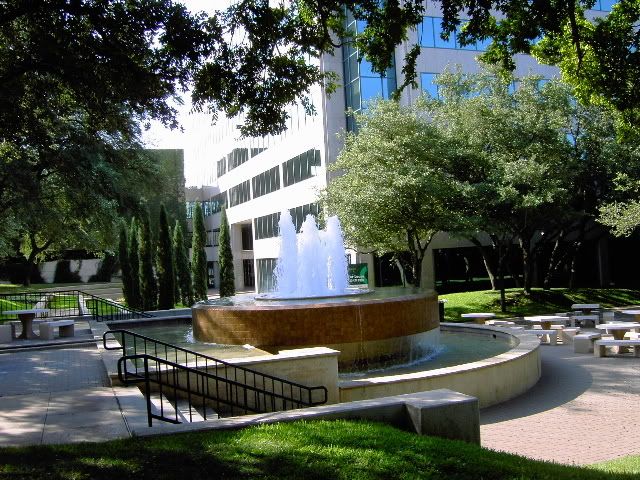 Almost back home: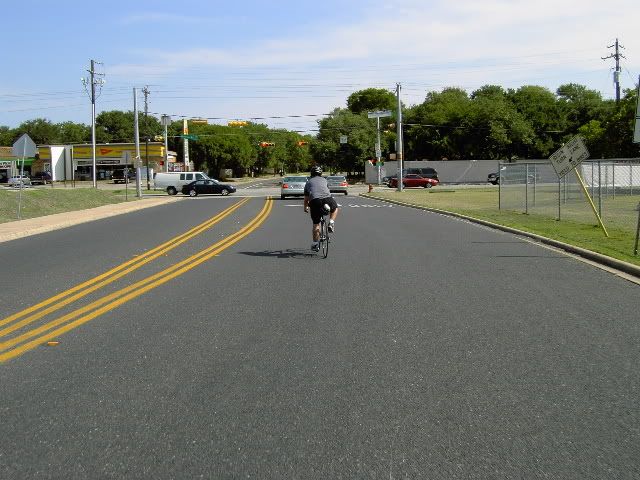 Hubby ignoring me with the camera: