Discussion Starter
·
#1
·
I have an old Austro Daimler "Vent Noir" with no water bottle mounts. Without having to buy a camelback or seatpost/handle bar water bottle mounts what are my options. Does someone make waterbottle mounts for downtube? LBS said they could drill Downtube/Seat tube and install mounts but I can't bring myself to do that.
Before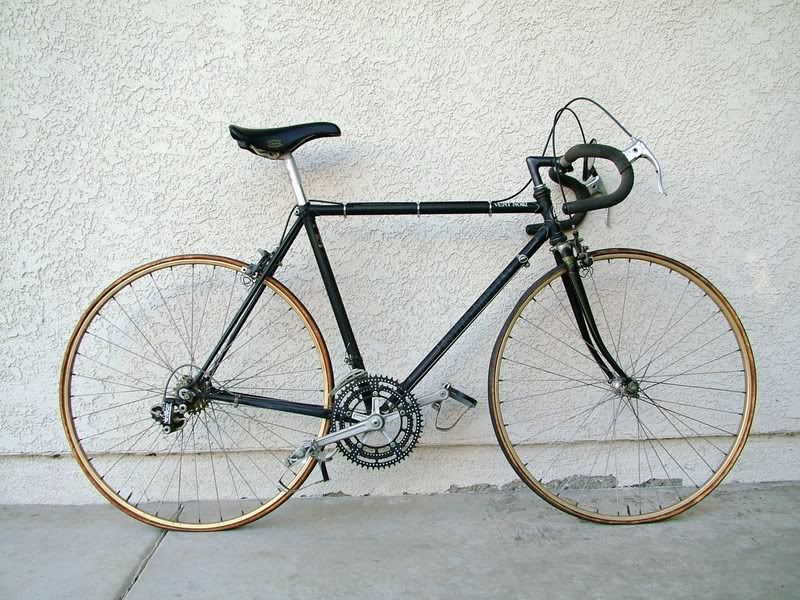 After - I swapped seat post; seat and brake levers (The OEM Dura ace parts are neatly tucked away for later use)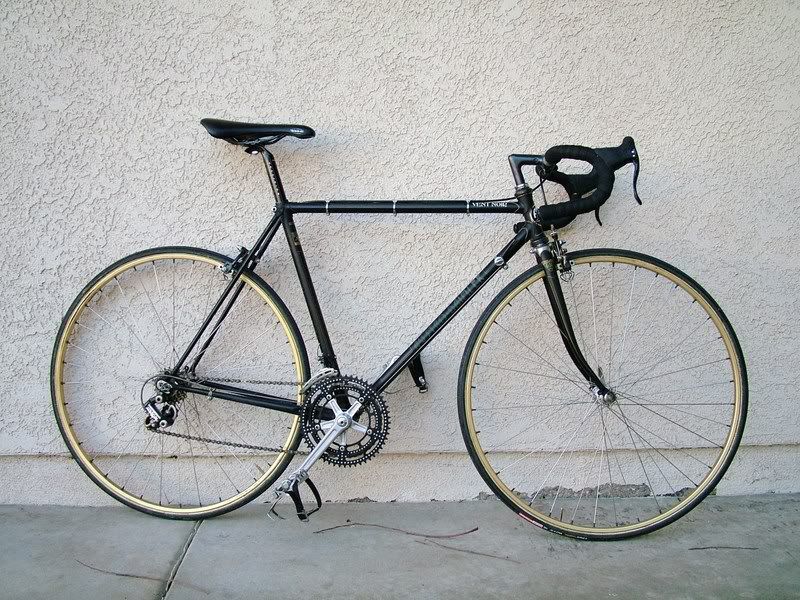 By the way, this bike is super fun to ride. Its surprisingly light about 19.5lbs with pedals. The ride is soooo nice with small to medium bumps are smoothed out. It came with sewup, which are a first with me and I'm sold on them. The combination of 531 steel and tubulars make this Vent Noir ride awesome, I really can't explain the sensation I get riding it but its smiles all the time.
I took her out for a 1/4 mile ride to my LBS and I was having so much fun I took a 20 mile detour. The Vent Noir is so fun to ride I notice I don't tire out as easily because rather than concentrating on my pace, speed, cadence and who is in front of me, I just ride and enjoy the ride rather think I'm racing every person I come up to.