Thought I'd take a few pics of my commute to my German language school and share 'em. It's a 6km commute and takes me about 15-20min, from Mitte to Tiergarten. Since I'm always 'late' in the mornings, I took a nice relaxed ride on the way back since I diddn't have to work yesterday....
There are many Volkhochchulen (VHS) where you can learn anything from German to How to cook Vietnamese. They're located all over the city and are great value... this one is mine in Turmstraße.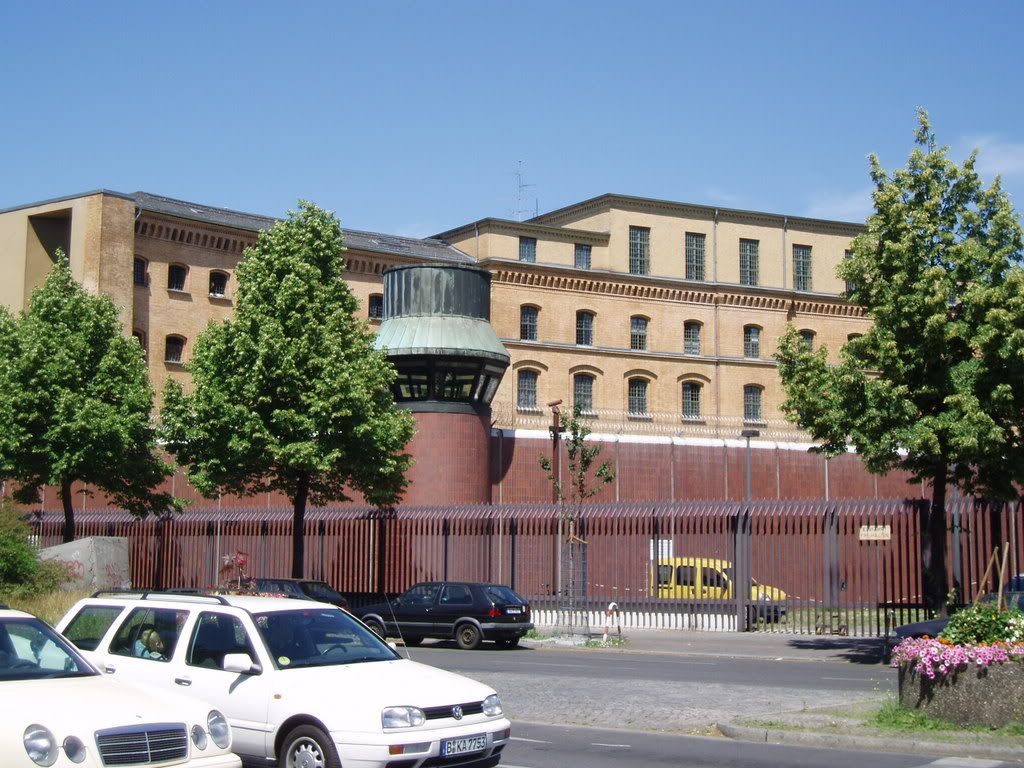 On Alt. Moabit is Berlin's prison. You can often see the prisoners looking out of their windows.
Bike lanes a plenty in Berlin, all denoted by this red colour.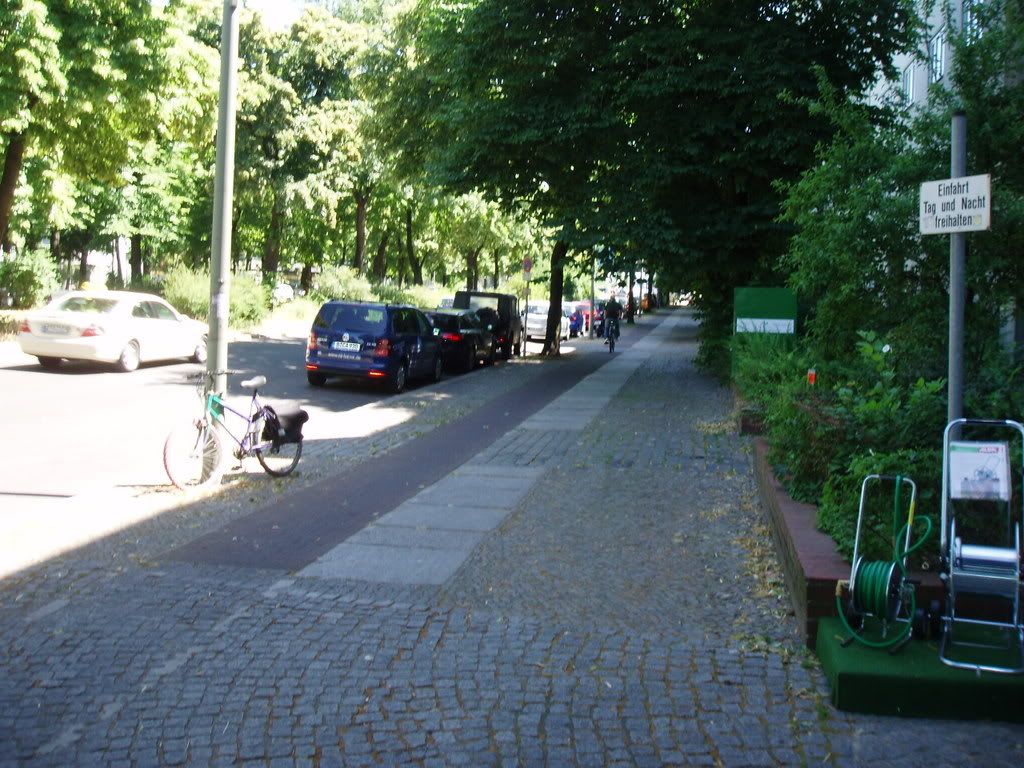 The lanes often move on and off the road for sometimes no apparent reason. The footpath bikelanes are normally a pain: bumpy and in busier areas pedestrians/tourists use them meaning a bell is essential.
I eventually hit the Spree River - which conveniently splits Berlin in two. The buildings on the left is where Angela Merkel works the the building furthest right is a Theatre known as the 'Oyster'. Also plenty of toursit boats which is a great way to see the city.
Aside from socks and sandals, Germans love deck chairs and pretending to be on a beach
The triangle shaped building in the distance to the left is the Sony Centre at Postdamer Platz- the 'new' Berlin. Although Sony just sold the building as not they weren't making enough money from it.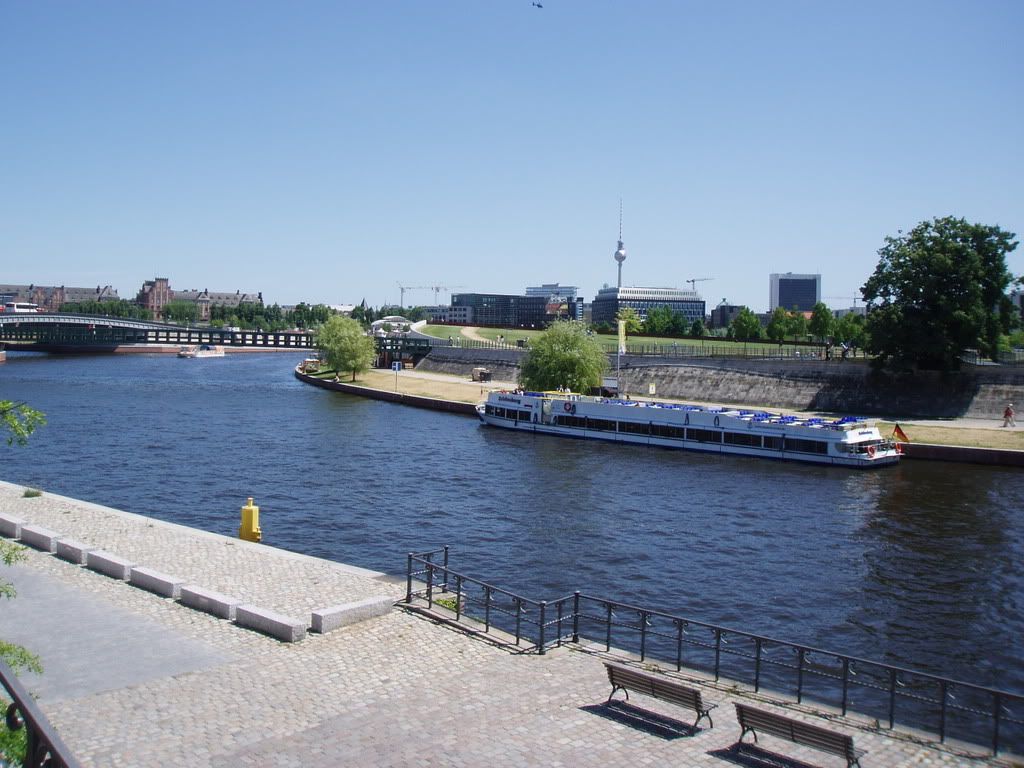 The TV Tower (ball on a stick) is where I'm headed. I live about 500m from it.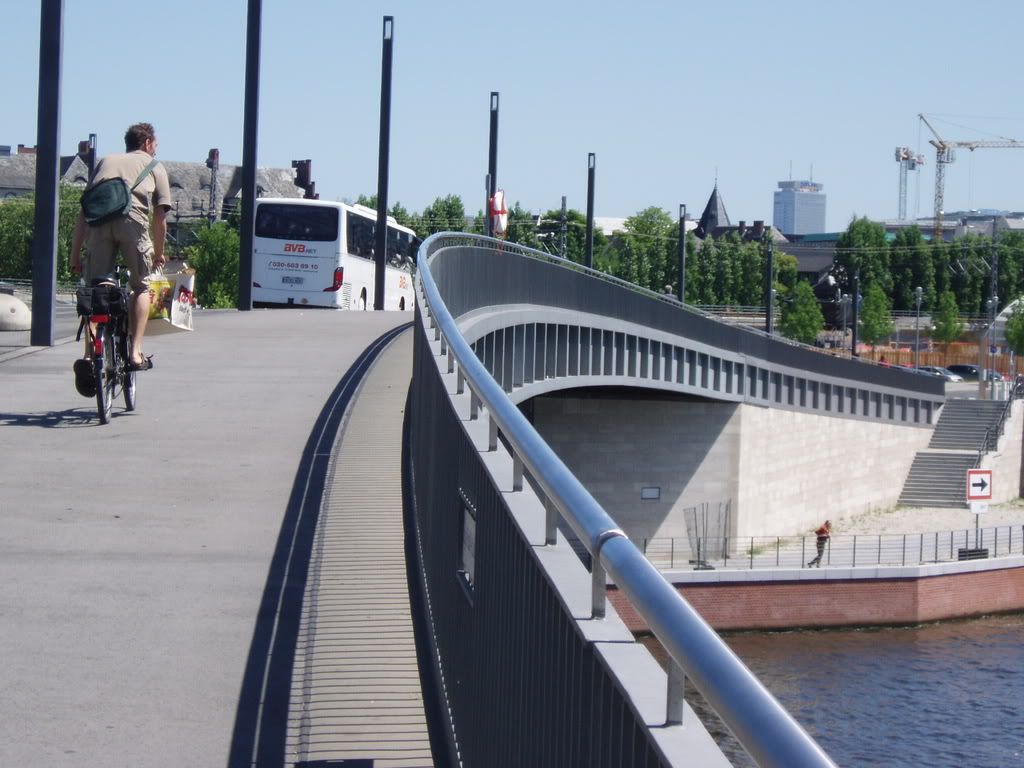 Even though cycle lanes are plentyful, Berlin is actually one of the least cycle-friendly cities in Germany. Hence why some people opt for the foot path.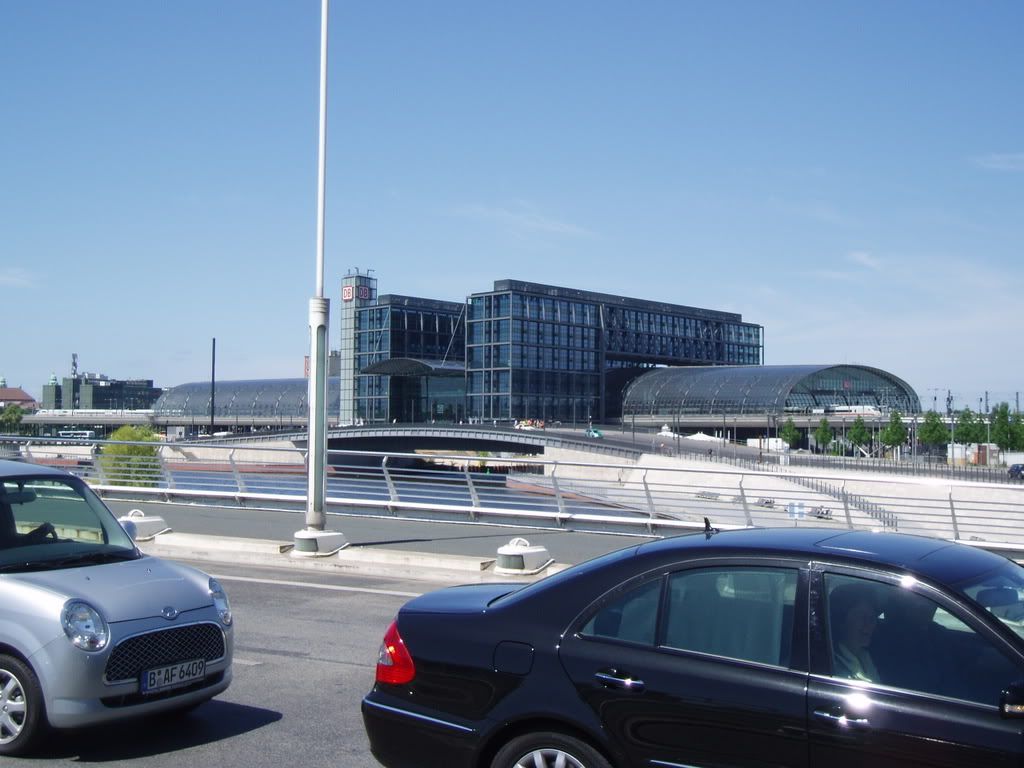 If I look back at the end of the bridge, you get a great view of Hauptbahnhof- Berlin's train hub for all trains. A few years ago there was a huge storm that swept across Germany in which one of the large external I-beams was torn off the building, luckily no one was hurt.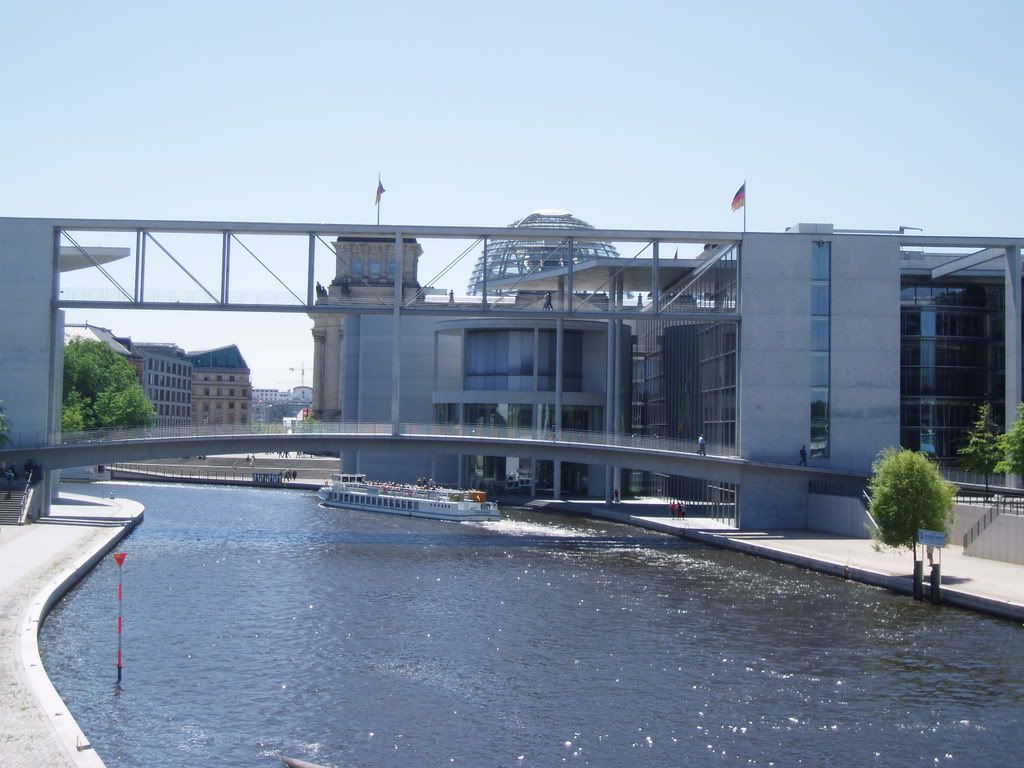 Looking to the Reichstag and the Bradenburg Gate.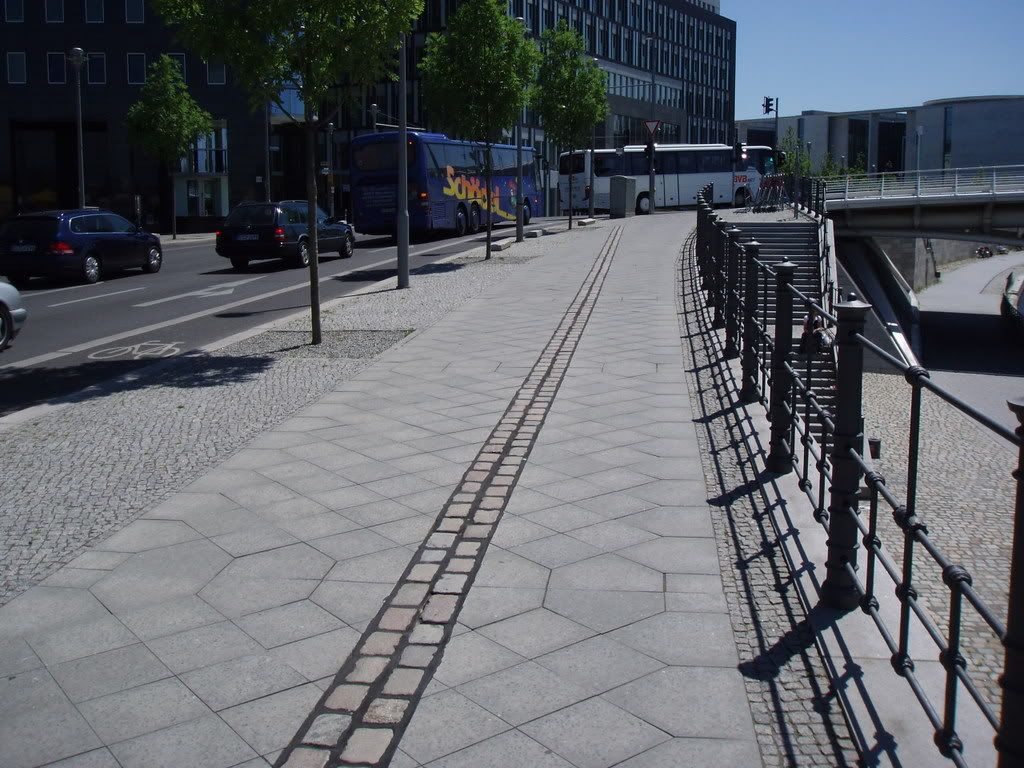 Throughout Berlin you can see a thin line of cobbles on the road and paths showing where the Wall once stood.
Turning away from the river and toward Freidrichstraße. Nothing like getting caught up behind a garbage truck, the smell is truly decadent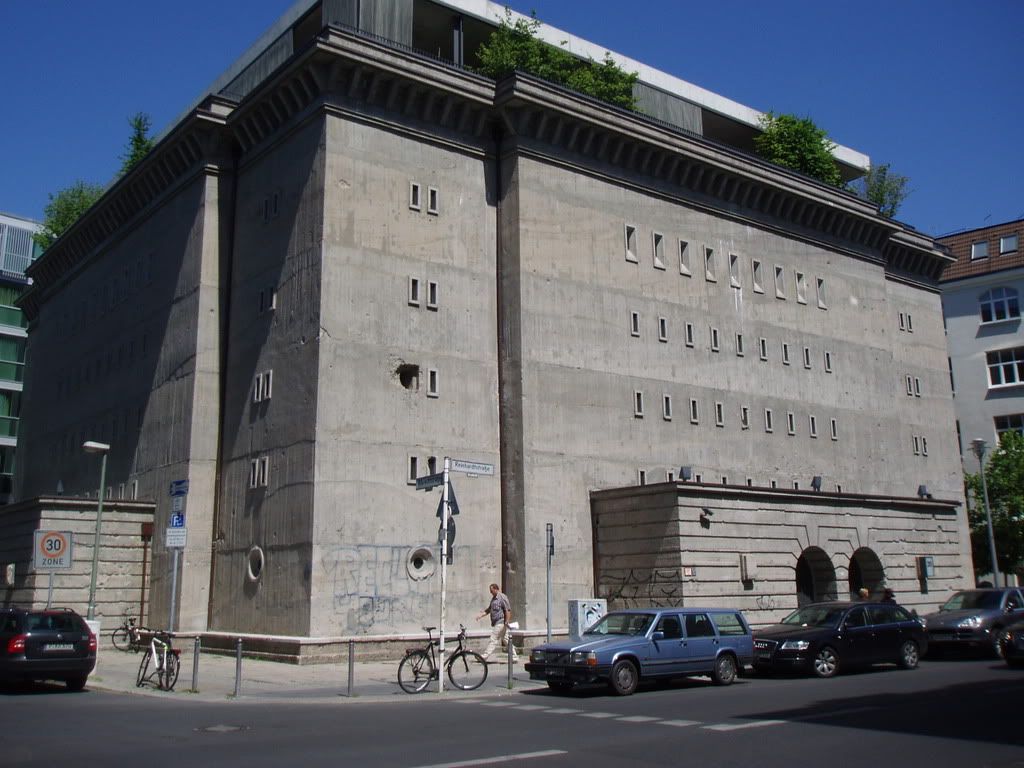 There are still plenty of buildings in Berlin with scars from the WW2. This one in particular has always interested me -since it looks like it was used for the army/government - but I've never stopped to take a closer look...next time.
A beautifully restored old building. Between being raised to the ground and being split in two, Berlin has very few old buildings.
Arriving at Friedrichstraße, in this case the Friedrichstadt Palast: for all you musical/theatrical needs.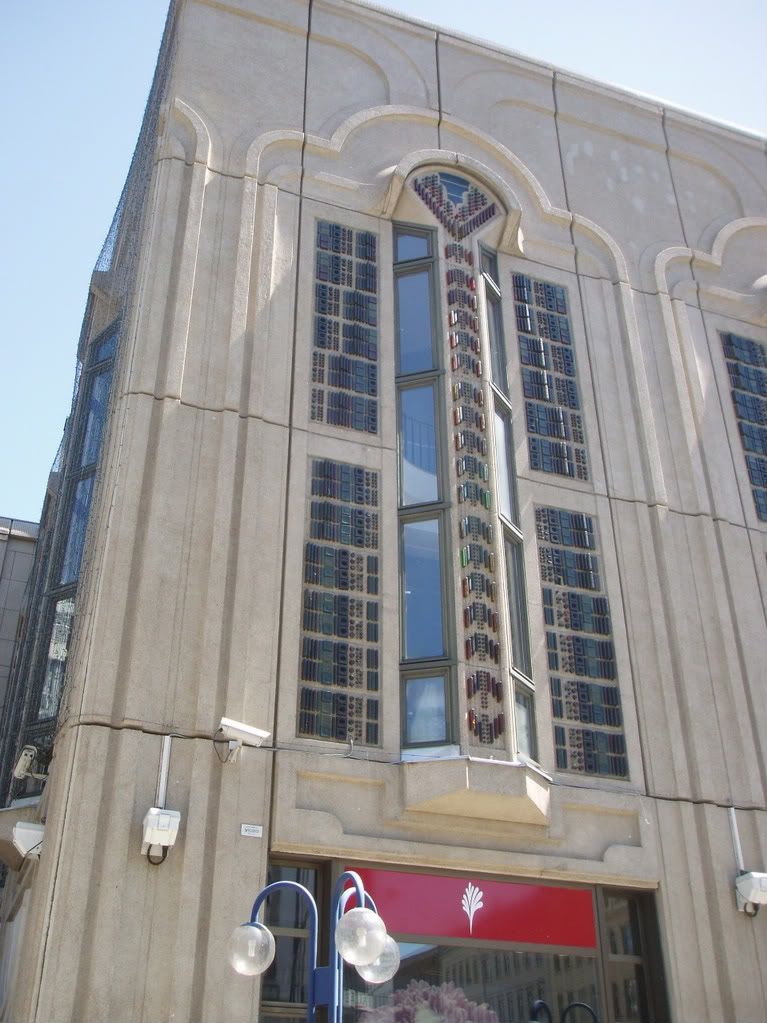 Closer up you can see the cool Art Deco windows.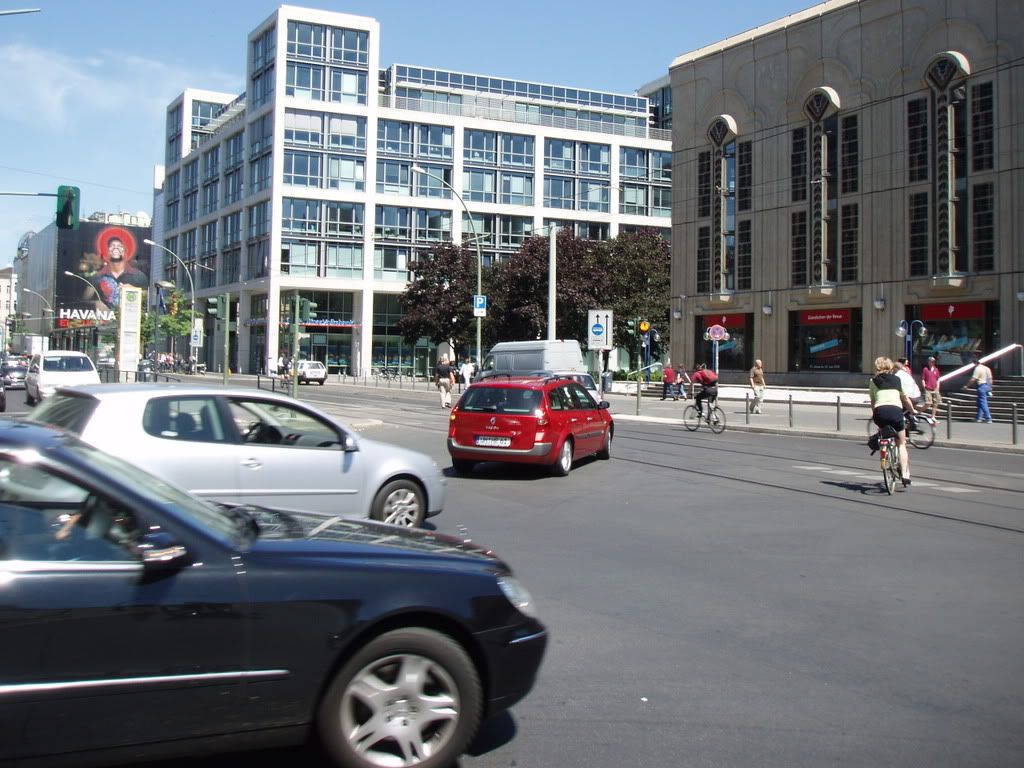 Threads like "How Many People do you See on Your Commute" would have me completely incapable of riding since I probably see a few hundred commuters. Very few wear helmets and quite happily ride along with the traffic and tram tracks.