Discussion Starter
·
#1
·
Well, it took some doing, but I got 'em on the old Centurion this afternoon. Between the fenders and a rather substantial McMaster order for 316 hardware, I spent more on the fenders than I did on the bike! Story of my life. Granted, I could have gotten cheapo plastic fenders for about a fifth the price between the hardware and the fenders, but lets face it... if bling didn't matter, I wouldn't have spent an entire week cleaning this bike up back in December!
Gotta love that polished shine. One of these days I'm going to break down and get a whole frame chromed.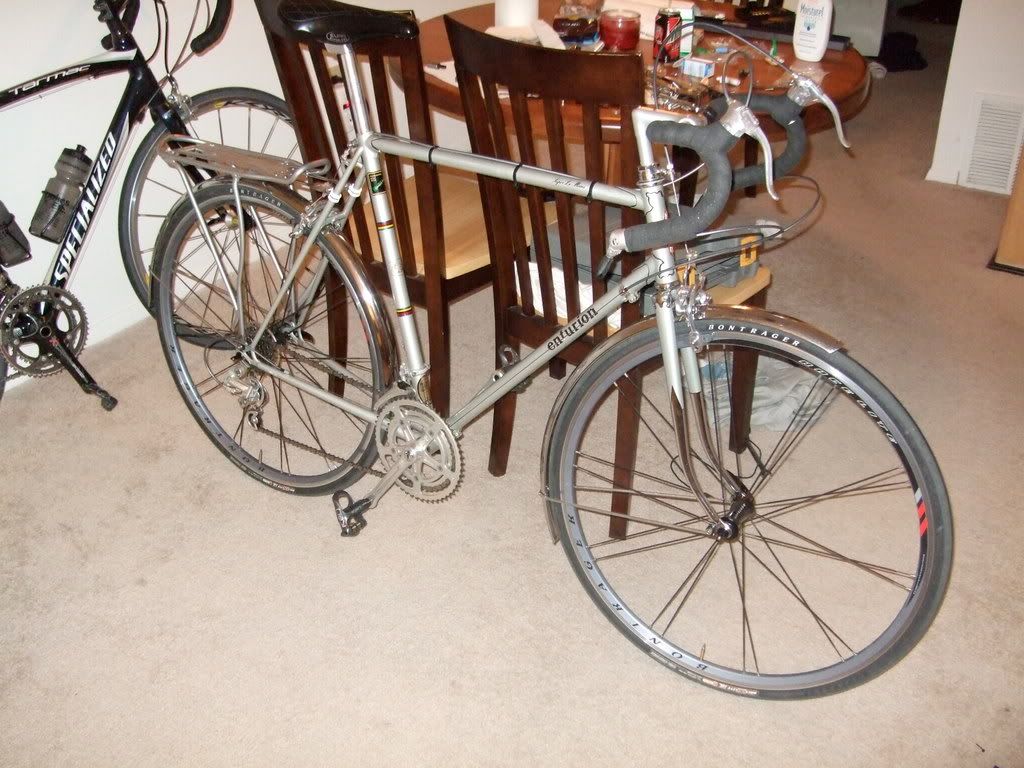 Couldn't find a 316 angle bracket that I liked, so I bought a 1" x 1" with four holes, sawed off the extra two, and drilled out the two that I used for M6 and M5 bolts. Also had to do a little bending in the vice to get the correct angle. Went ahead and swapped the cheap zinc plated p-clips that I used to get my rack on with some 316/silicone p-clips.
Aluminum spacer for whatever this little bridge is called: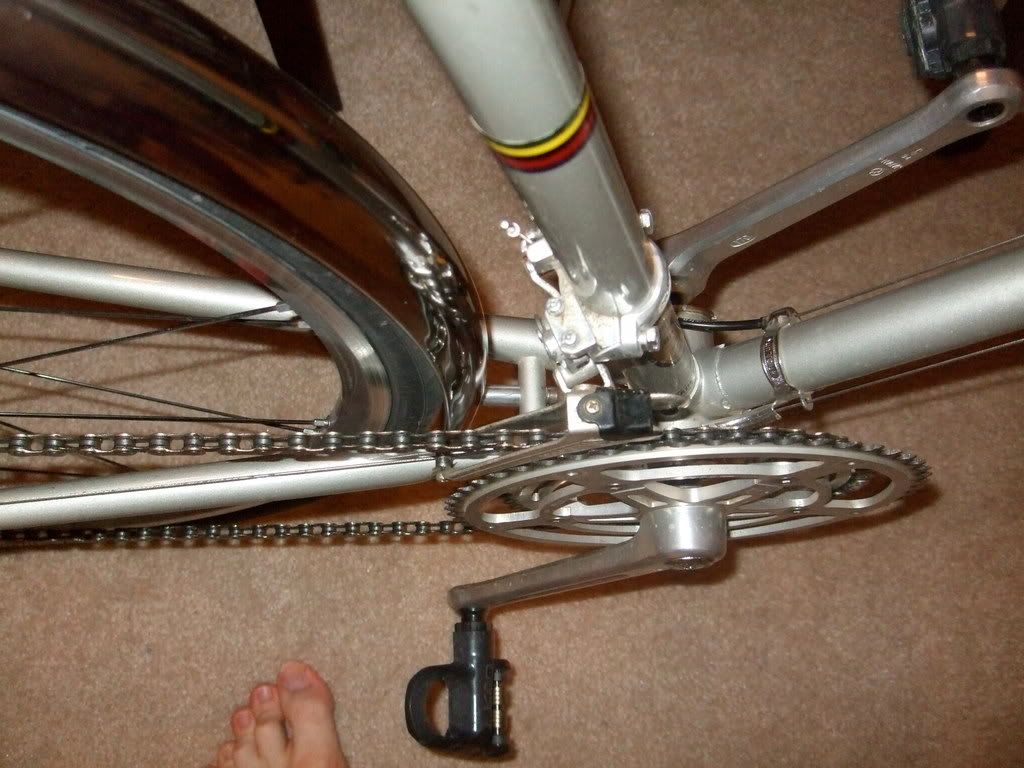 The included eyebolt was way too short to get a good look on the front end. Bought a 50mm 316 eyebolt for a whopping $13, (as an engineer, I have come to loath the pitfalls of zinc plated hardware!) cut off the excess length, and then shimmed down with washers.