Discussion Starter
·
#1
·
Just a few pics from my bike to work. Well, actually everyday is bike to work day. Today I got to take Grace to school and we tried out her new seat. Now that I know it works I can finish painting it and trim it up.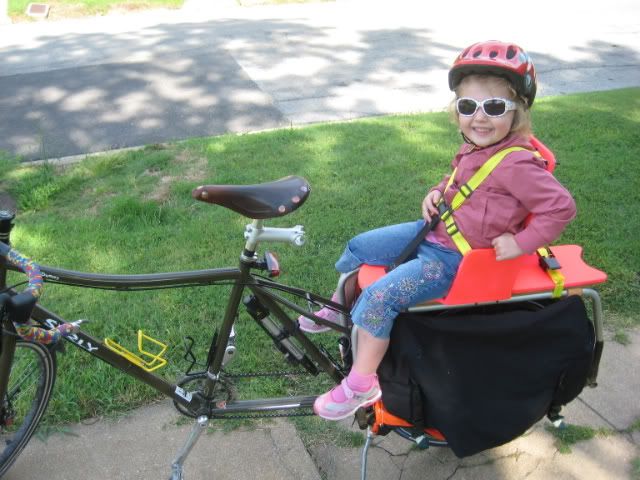 I gotta say, she likes this more than the trailer. Since the Big Dummy is so much longer than my other bike, she can't talk to me as easily from the trailer. However, this way she talked to me all the way to school.
It's cool that she thinks riding a bike to work and/or school is normal.