Discussion Starter
·
#1
·
Thought I'd post about our recent ride.
A bunch of us rode the Blue Ridge Parkway from Cherokee, NC to Waynesboro, VA last week. 6 did the whole thing (well, with some time spent in the van, as we shared SAG duty...so no one RODE the whole thing), and 2 others joined us for most of it. We had 2 vans following us from hotel-to-hotel, carrying gear, supplies, and food. Picnic lunches were da bomb.
Lovely views. Great weather. Fantastic time.
Here's the whole crew at the start: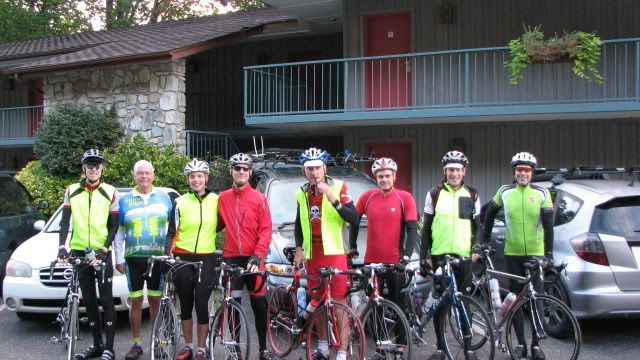 Here is DH and me at MM 469 - end of the Blue Ridge, but the start of our ride:
A typical view:
At the highest point on the Parkway: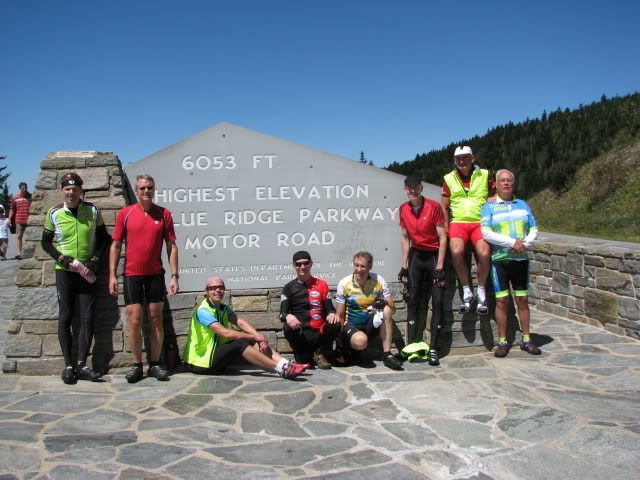 The guys entering one of 27 tunnels (we hit 26 in the first 2 days...only one tunnel in VA):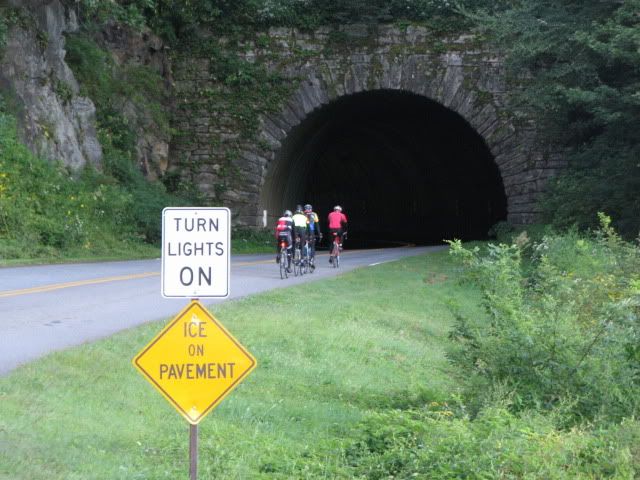 We spent so much time enjoying the views and the company, that we really didn't have time to head up Mt. Mitchell (the highest point east of the Mississippi), but we did spend time at the base. Two did - but we were worried about time on the road and getting to the hotel with enough in us to recover for the next day's ride. We planned about 72-85 miles per day: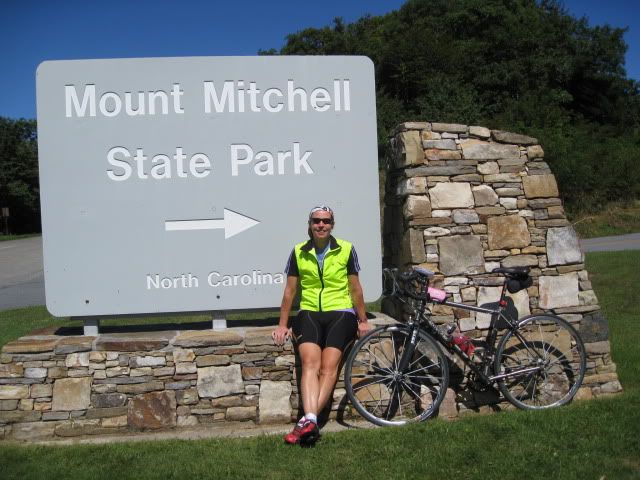 Post ride chips, salsa, and beer...
....with a view...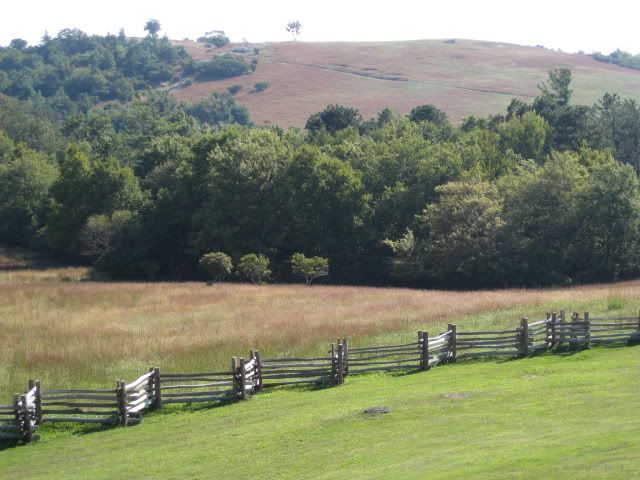 Remember the saying "Pink sky in the morning, sailor take warning"?? Well, after this sunrise, we saw our only day of rain (actually, very light and misty):
Hand-out, moving shot:
Within about 10 miles, we went from the highest point in VA to the lowest point on the Parkway at the James River. Made for a screaming fast, fun, descent:
The crew at the end, at the intersection of the Blue Ridge Parkway and Skyline Drive: