·
had it in the ear before
Discussion Starter
·
#1
·
Hadn't done any overnight camping trips on the bike yet so when the Polk Area Bicycle Association members planned a weekend trip to Arcadia from Lakeland FL I figured it would be a great opportunity to try it out. I borrowed a trailer from a fellow club member who also planned on camping that weekend, packed my gear and off we went. Ended up with 85 miles saturday and 60 coming back Sunday. Saturday we went into a relentless headwind and with the loaded trailers my buddy and I kept up w/ the unloaded hotel racers for the first half only then they waited for us at the convenience stores and such. I really noticed when the group would yo-yo more w/ the trailer cause it was harder to get going once you slowed down other than that it rolled pretty good. If I were to buy my own I'd get a single wheeled BOB instead of the dual wheeled Burley I was pulling. Here's some pixxors....
Gutfiddle representin the Lounge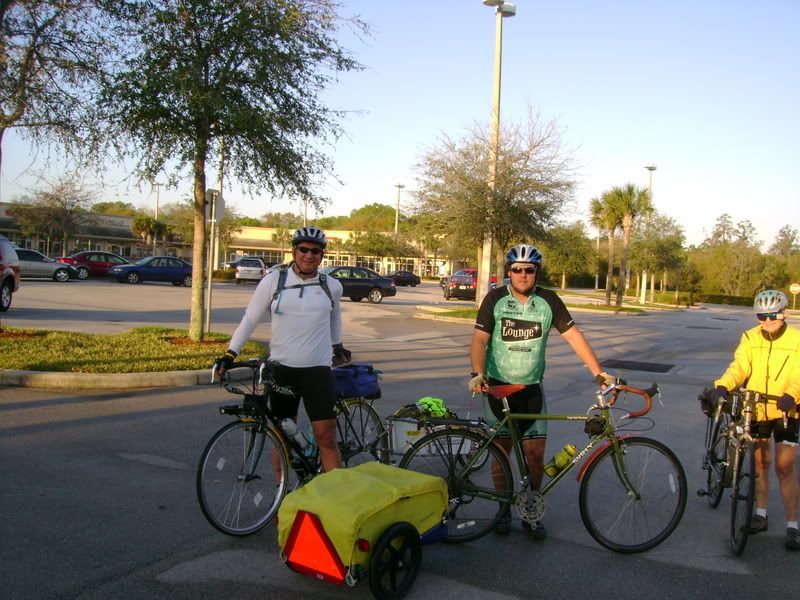 PABA takin up the road
"Pixie" drafting behind my trailer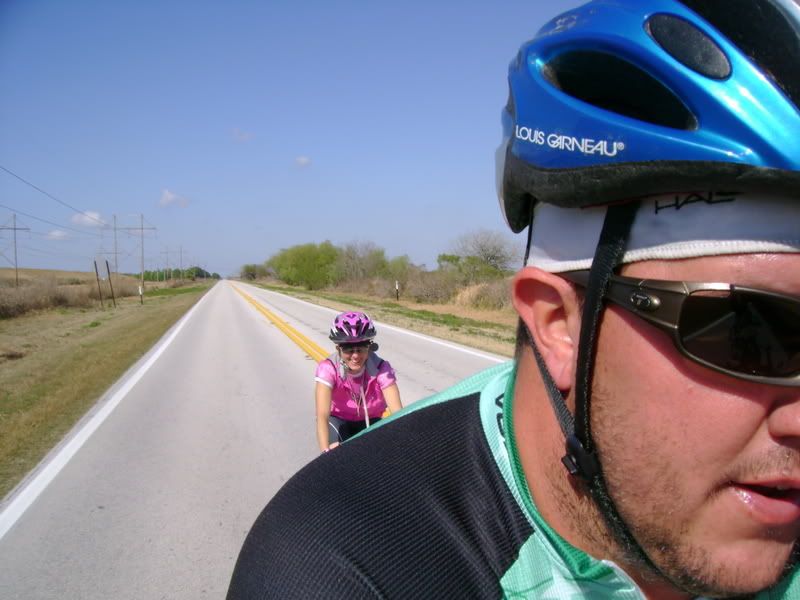 changing the only flat of the day
back in the paceline
little country store in the middle of nowhere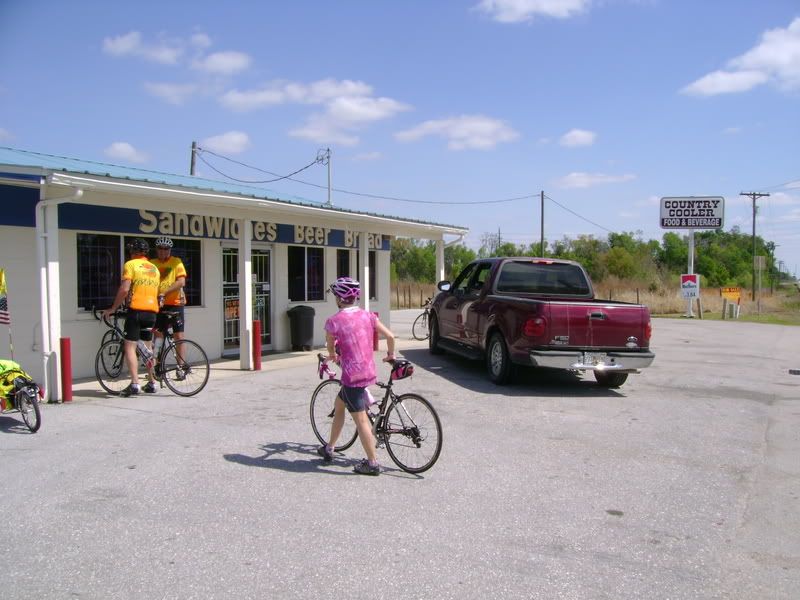 old cracker house turned Baptist church in Ona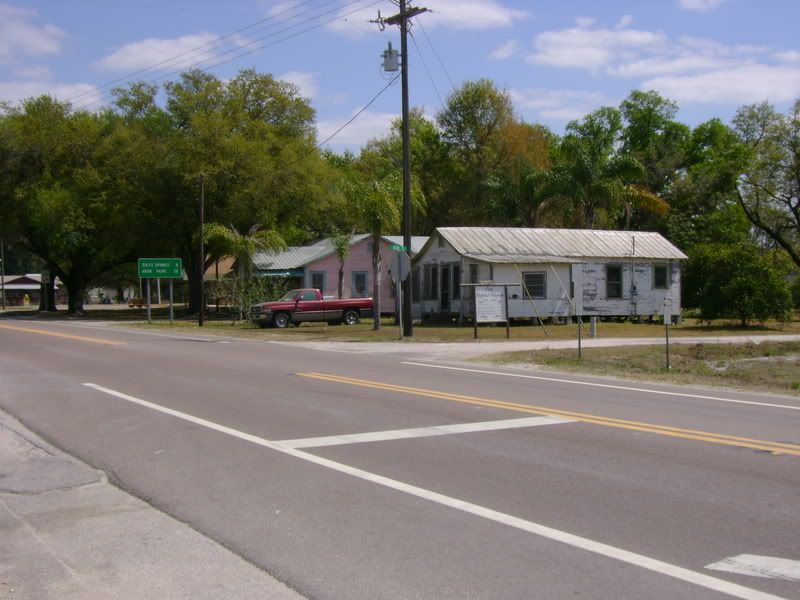 I call this "reflections"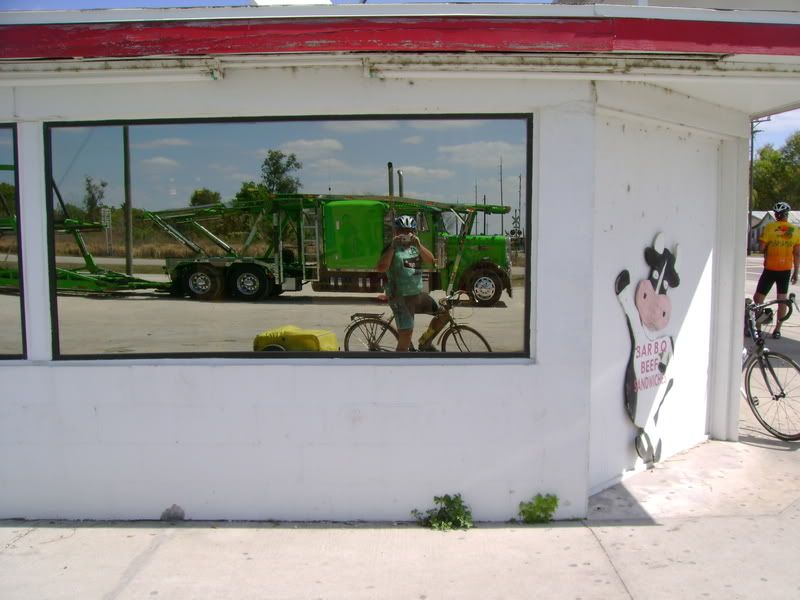 not quite hungry enuf to chase the country store chickens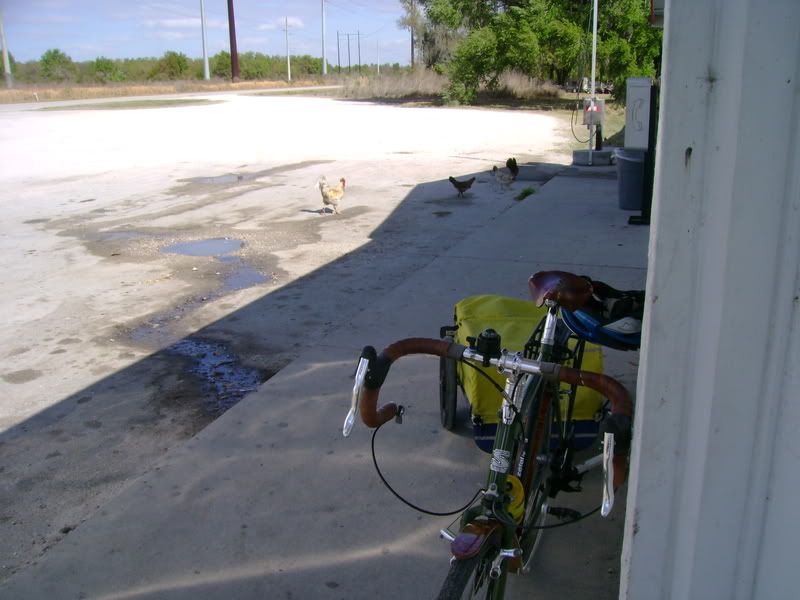 Solomon's Castle