Chilly, hilly ride with a cool discovery
I attempted to go on a group ride in my favorite climbing area near Auburn, CA. The ride leader used the classic cyclist talk about being out of shape due to not riding for 3 weeks and eating too much homemade English toffee. I actually believed it, only to watch him ride away from many of us, followed by everyone else riding away from me. This happened within the first few miles, when I wasn't warmed up yet.
On the way back to my truck (with frozen toes in spite of neoprene toe warmers), I spotted a place called Trailhead Coffee & Cycling Lounge, so I decided to check it out and get something to eat. I had never been there, but the name sounded vaguely familiar.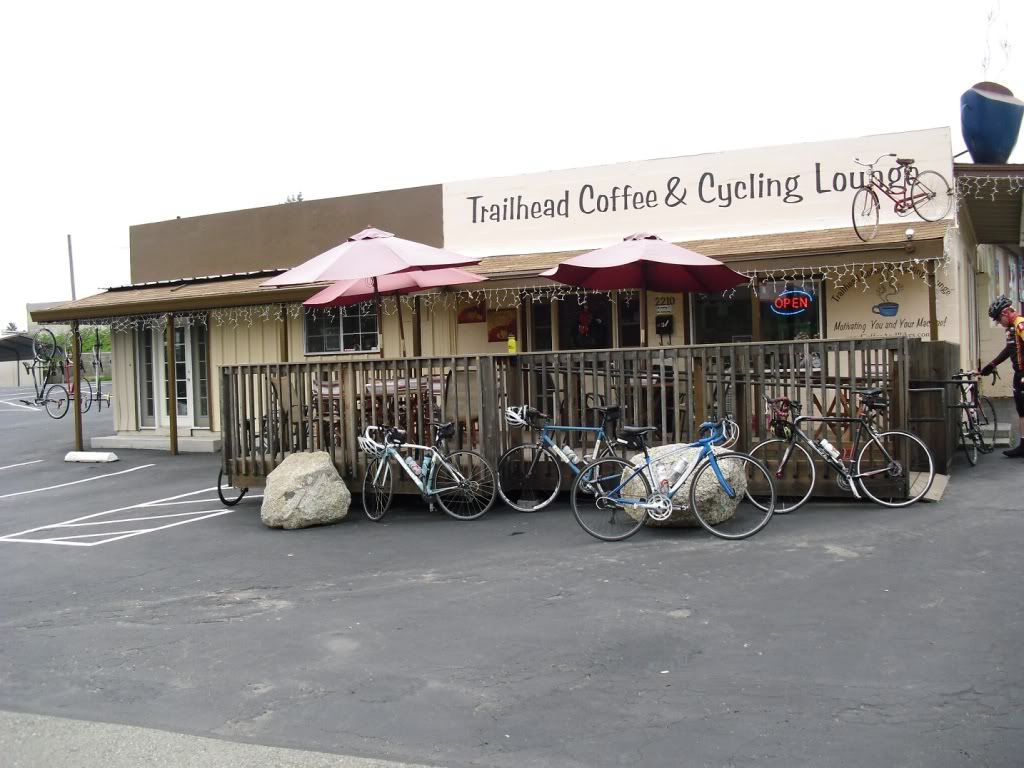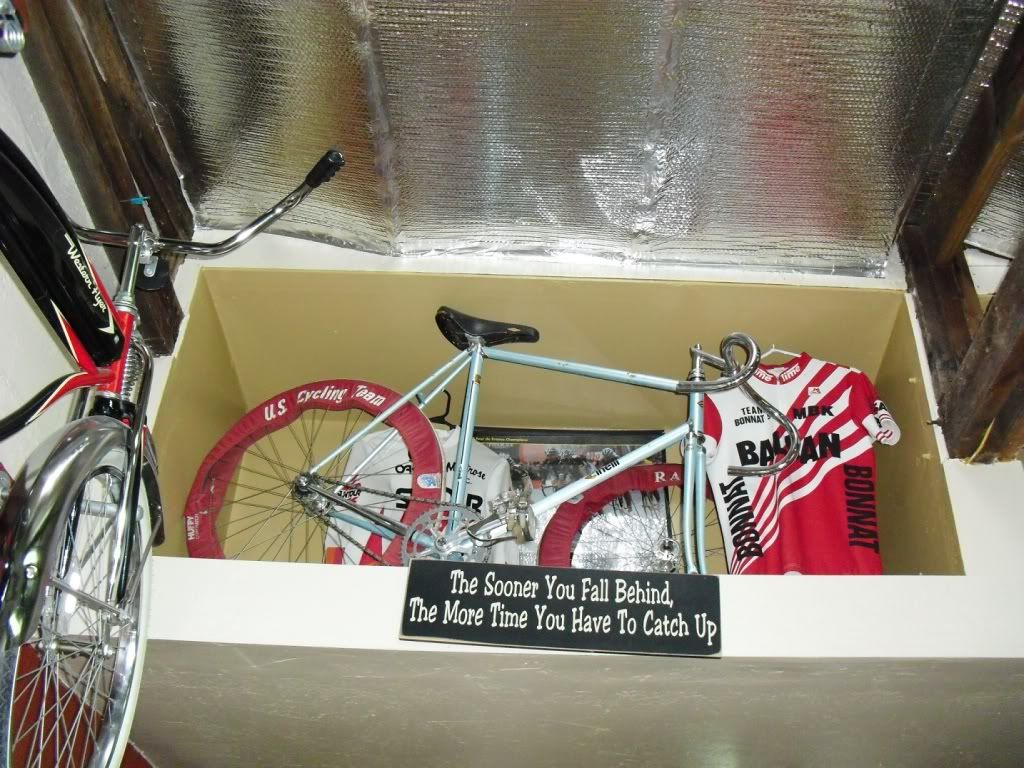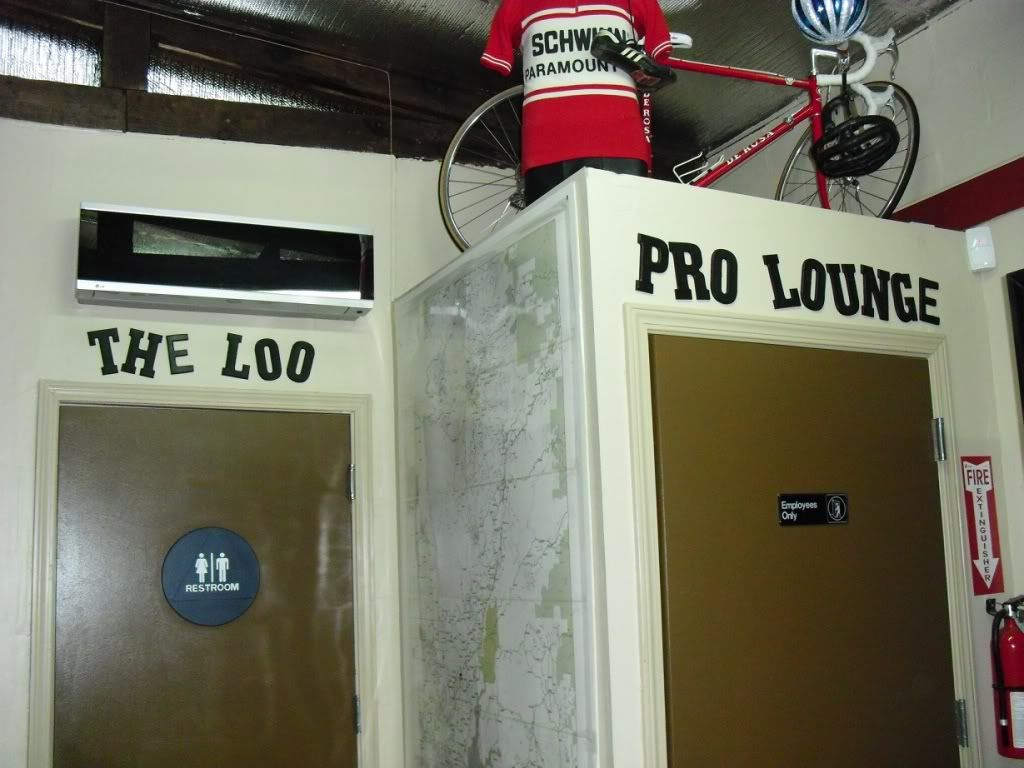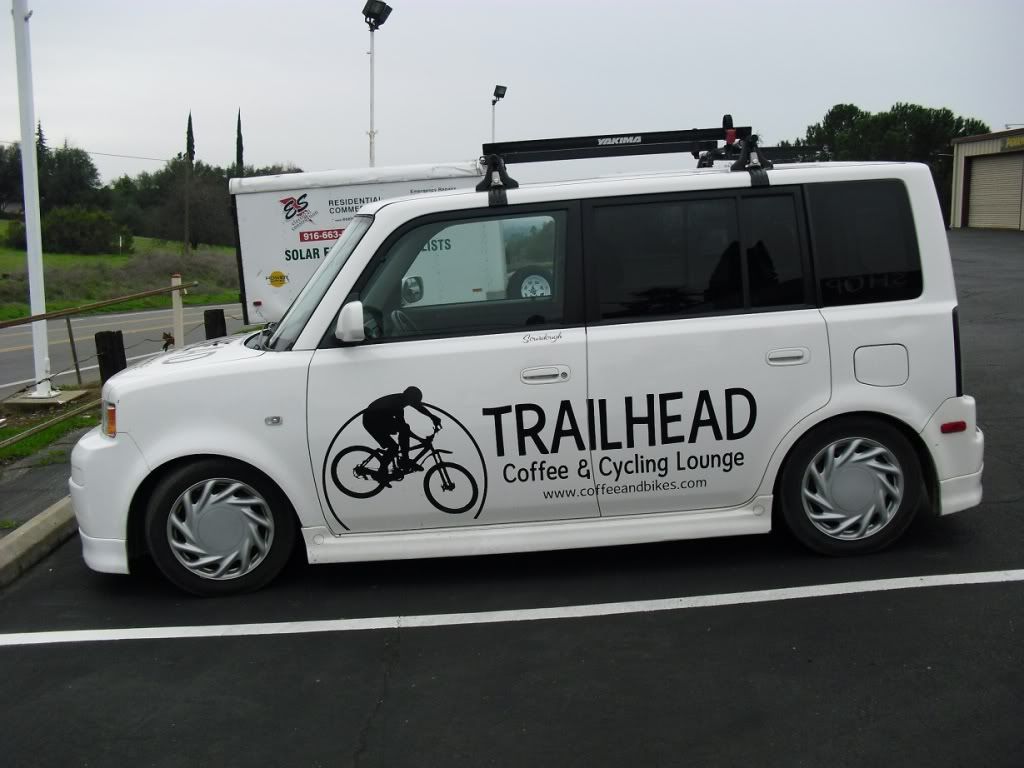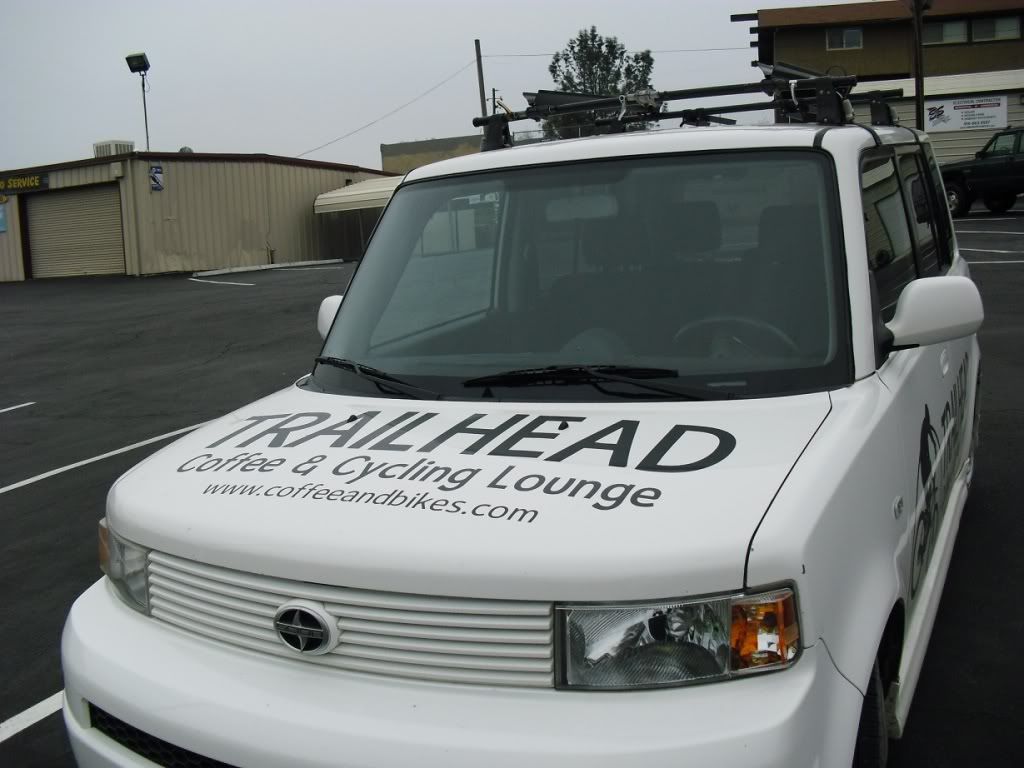 There is also a bike shop there.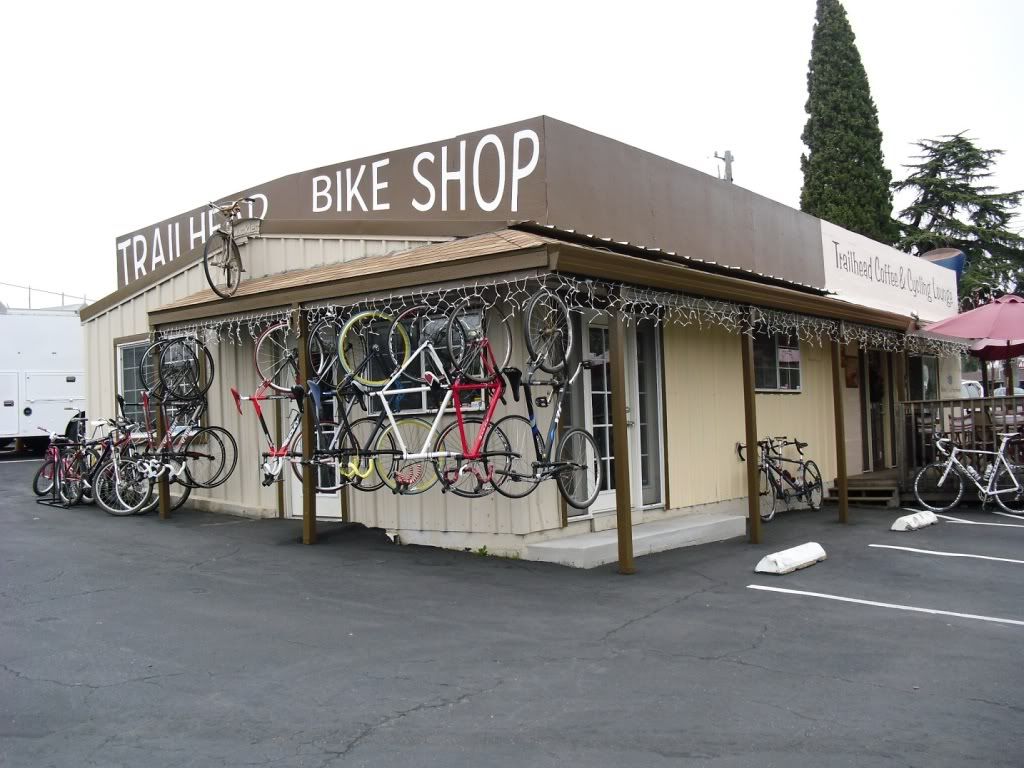 When I left, my toes were warm but my hands, which had been toasty warm thanks to full-fingered gloves, were cold from putting those sweaty gloves back on. When I got back to my truck I turned the heater on full blast to thaw out. It took a while, as the temperatures that day were in the low 40s.
At the Hammerin' Wheels picnic few months ago, I met
Matthew, the rider who was hit by a car from behind and critically injured
almost two years ago. He said he enjoyed my videos, and he used his GoPro on his helmet to record a few of his own rides.
I helped him make his first two videos, and I've ridden with him several times. He has traumatic brain injury from the accident, but he is still a very strong cyclist. We've been riding singlespeeds around town (his is a 48x17 fixed gear, mine is 42x17 singlespeed). I took him to yesterday's ride, and as usual he flew right up Chili Hill and Baxter Grade. We both rode geared bikes for this ride, of course.
Here's Matthew's beautiful Colnago after we drove through the rain that we thankfully avoided during our rides. I couldn't take my eyes off it.
When the other riders showed up after their longer group ride, I told the ride leader about Trailhead. He told me they were a sponsor of the
Ride4Matt
. I will definitely be back there again. Any business that is cycling friendly is OK in my book.