Discussion Starter
·
#1
·
Saturday I participated in my first-ever competition with the Ciocc, an alley cat race. Not quite sanctioned, but a race nevertheless. You have checkpoints, it's a bicycle messenger race.
I finished 10th overall, and the margin of victory between 4th and I was only like 10 minutes. We were all bunched up and I led for a good portion of the race but some of the objectives killed me and got me separated from the group. I had to change a tube, okay, I've done this several times on the Ciocc, Superior, etc., all bikes with big wheels, and low and behold all the wheels on the table are like 12" :mad2: that cost me a few positions.
best objective was to find two or three guys on our team who volunteered to be checkpoint, walking up and down a long street that had a monster tailwind at the time. This was where the Ciocc had the advantage because 90% of the fixed gear participants, making up 85% of the total field, had 48-16 gearing, where I have the 9-speed double with 52-11 final, I can drop them, and this road was a couple miles long so I really got to open it up wide.
but before I did all of that I bought some toys for my bike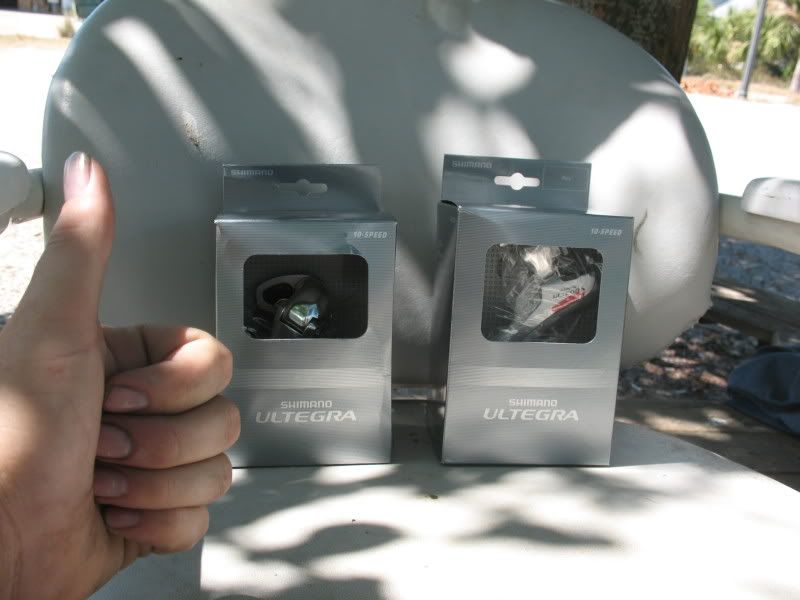 old rear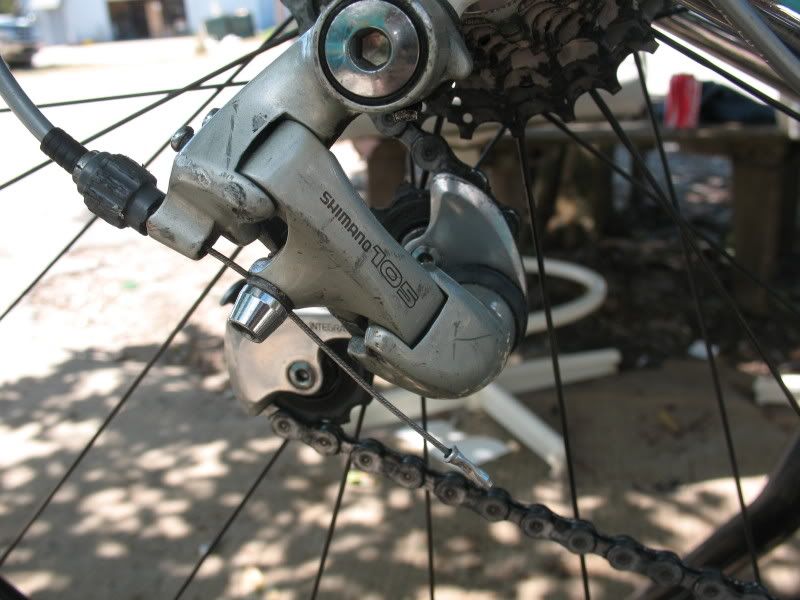 new sex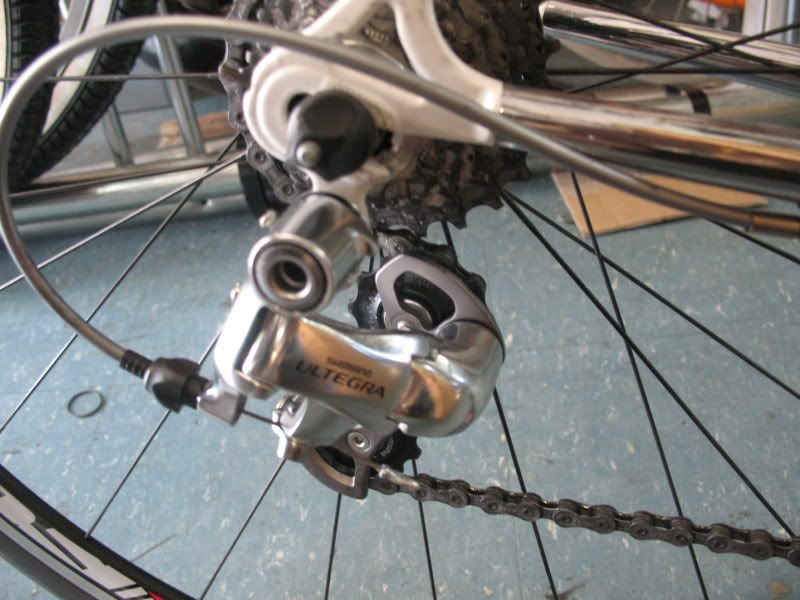 old front
and old front right back on
it won't go over far enough to get in the big ring, I need to shorten my crank spindle by about 2 or 3 mm
and my parts hook-up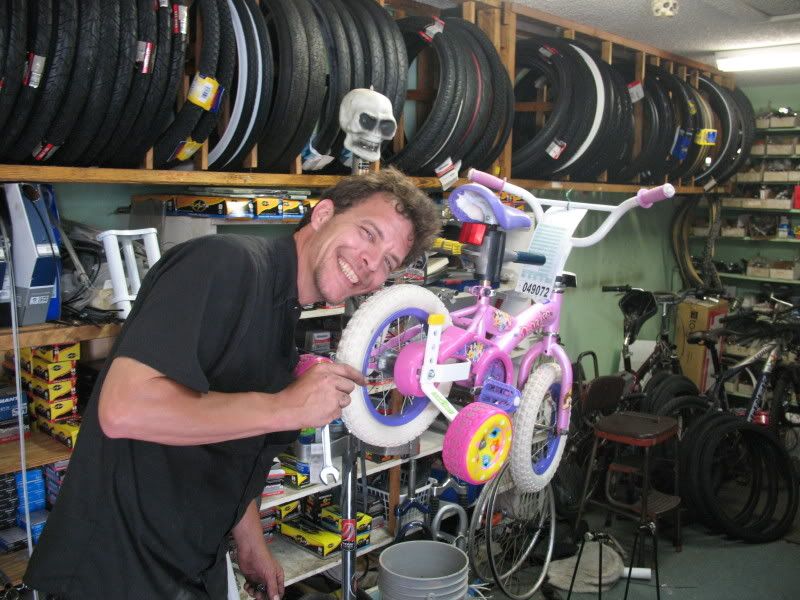 crank and BB coming soon