Discussion Starter
·
#1
·
Much Thanks to Bulldozer for gettng the ball rolling and making the tough decisions, like when and where to ride.
We had 8 brave souls crawl out of bed and get to the Deer Creek Canyon starting point by 9:00 am on a cloudy, cool, had already rained and might rain again Memorial Day. And yeah, it was cool for Denver in late May, about 50 *F to start.
Present were, from Left to right Bulldozer, John, BubbaBiker, Chain, and SSChameleon. My Blus bike in the from and Woolbury and his wife getting ready in there truck (hiding).
We rolled out within 5 minutes of our lanned departure, pretty good, I would say. The first 3 miles, so we held together pretty nicely. After that, different story.
Chain and BubbaBiker taking it off as we start to climb Deer Creek Canyon.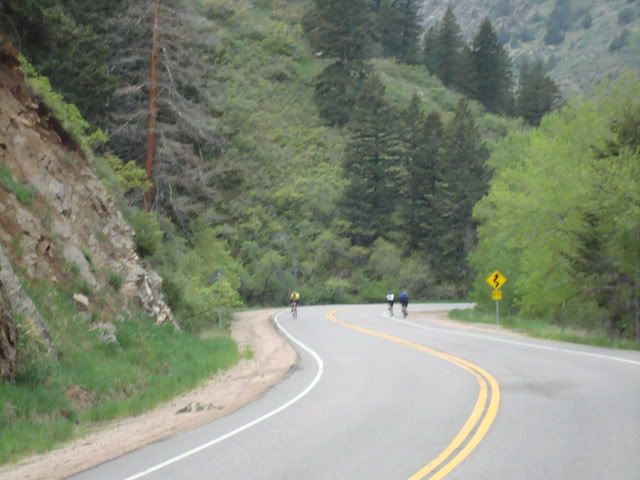 The last I see of any of the lead pack, until they waited for me at the High Grade Road turn-off.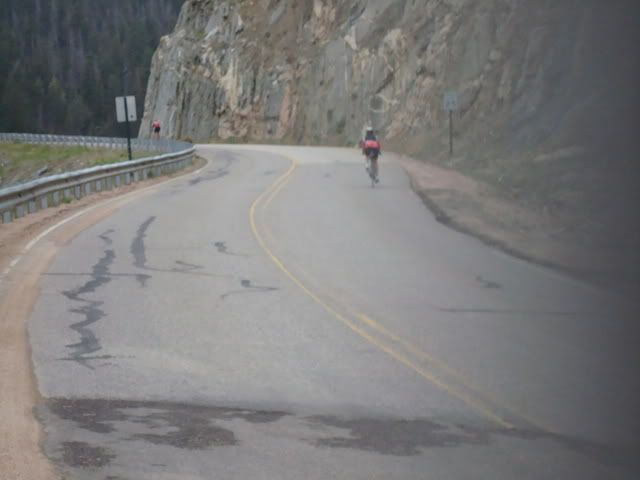 There goes Suzie, as she leaves me in the dust up High Grade.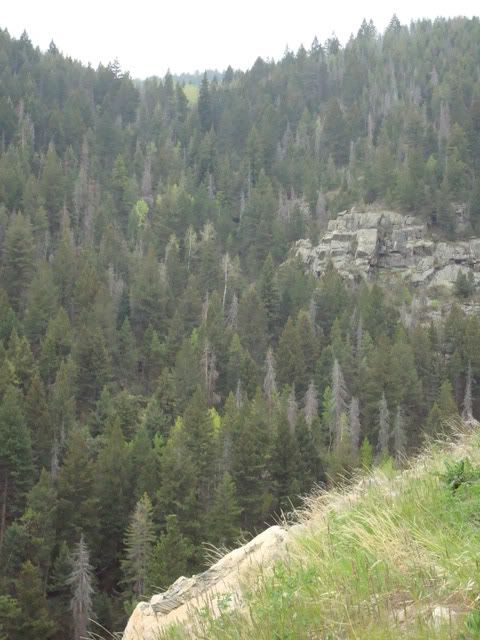 Some of the scenery as we ground our way to the top.
Special thanks to John for hanging back and riding with me up to the School House. I hope the rest of you didn't get too cold waiting the 20 minutes for me to get to the top.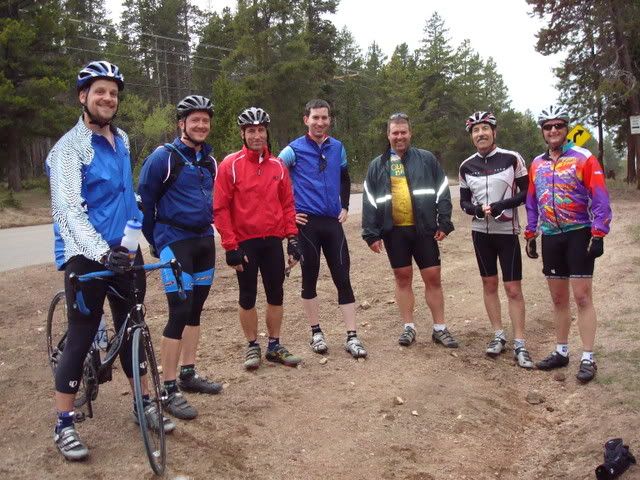 Our group at the "TOP" John, Bulldozer, BubbaBiker, SSChameleon, Suzie, Woolbury, Chain. Special thanks to Suzie for taking a picture with me, and lining it up so you could see more than just a little bit of Woolbury's helmet.
After a little break, we started our decent, which was interupted by some steep climbing, we added another 800 feet, after we got to the top. My pesonal favorite was the sign telling me I was going 37 in a 25 zone, shortly followed by a hard left hand turn and straight up, back to 6mph. Sorry no pictures, but somehow we were magicly transported to the PNW. Fog so thick you couldn't see 100 feet in front of you as you catapulted down the mountain.
Sorry, no pictures from the decent. Here are a couple as I emptied on to the plains.
Where we were.
Were we ended up.
And the wind down, with a post ride brew.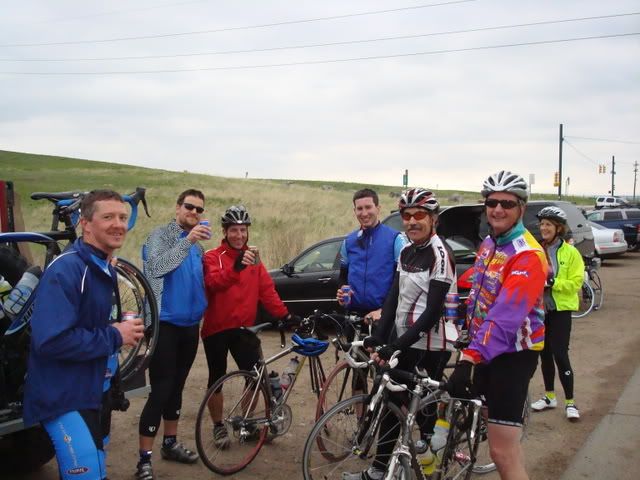 Sorry I missed the after festivities at the Morrison Inn, I hope the beer and burritos were
FANTASTIC
Hope to see you all, and more next time, adn maybe a little sun too :thumbsup: