Discussion Starter
·
#1
·
Hi everyone!
I'm new here so I thought I would do a short intodution and share a few photos.
My name is Tom and I'm from the central Massachusetts area. I'm 44 years ol and have been riding for most of my life. I took some years off from bicycles to ride motorcycles but after a pretty bad getoff at the track, I'm back to bicycles.
My return to bicycles had me trying a few different styles of bikes to try and find out exactly what I wanted. It started in 2011 once I was healthy enough to ride after the crash. I bought a Trek 8.3DS from my LBS and found that it did the job (got me on a bike and out riding) it really didn't do anything very well. I rode it on and offroad and it seemed to be lacking in both areas. I guess when you buy something that isn't built purpose specific that's what one can expect.
I ened up listing the bike on Craig's list and someone offered me a nearly new Felt F85 road bike on trade. I ened up doing the trade but quickly found that I wasn't a "road" bike kind of guy. I mostly rode mountain bikes in my early adult years and the riding position of the drops didn't really feel comfortable for me. I considered selling the Felt and buying a more road specific hybrid but after the time I spent on the Felt I really wasn't finding anything that compared in terms of weight. After some thought, I decided to do a flatbar conversion on the Felt. It was simple enough but I quickly learned that Shimano mountain bike shifters are not compatible with road bike rear derailluers. Lol. I also learned that I needed "short pull" brake levers to make the brakes feel right.
Anyway, after doing some additional research, I found out what would work, and what wouldn't. I spend a great deal of time sourcing parts that matched the color scheme of the bike and I think the end result turned out pretty good.
Here are a few quick photos of the completed bike.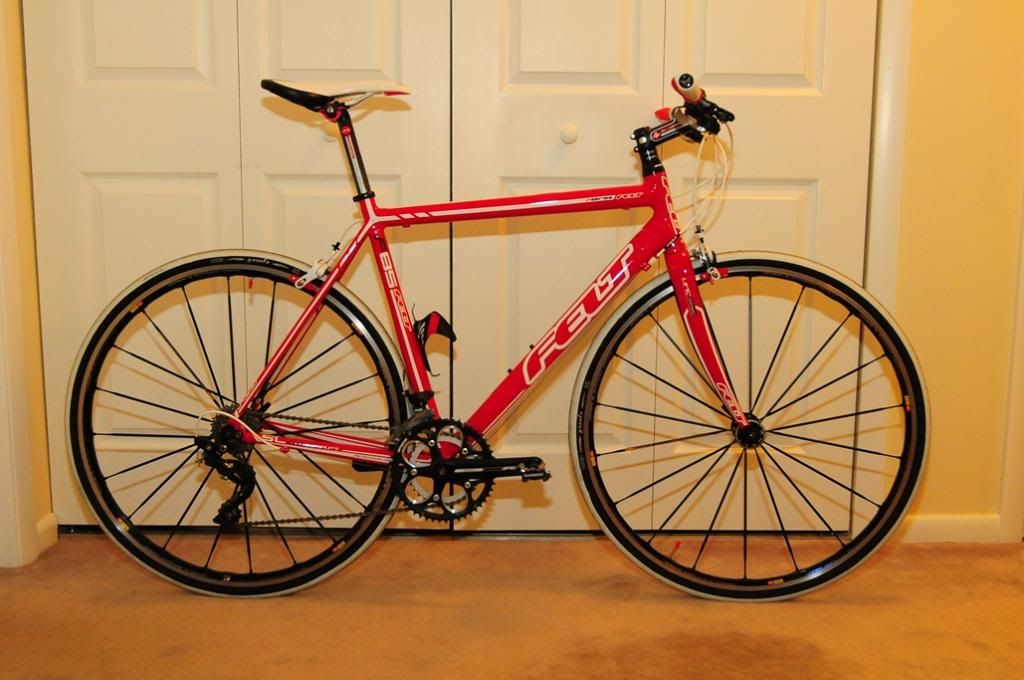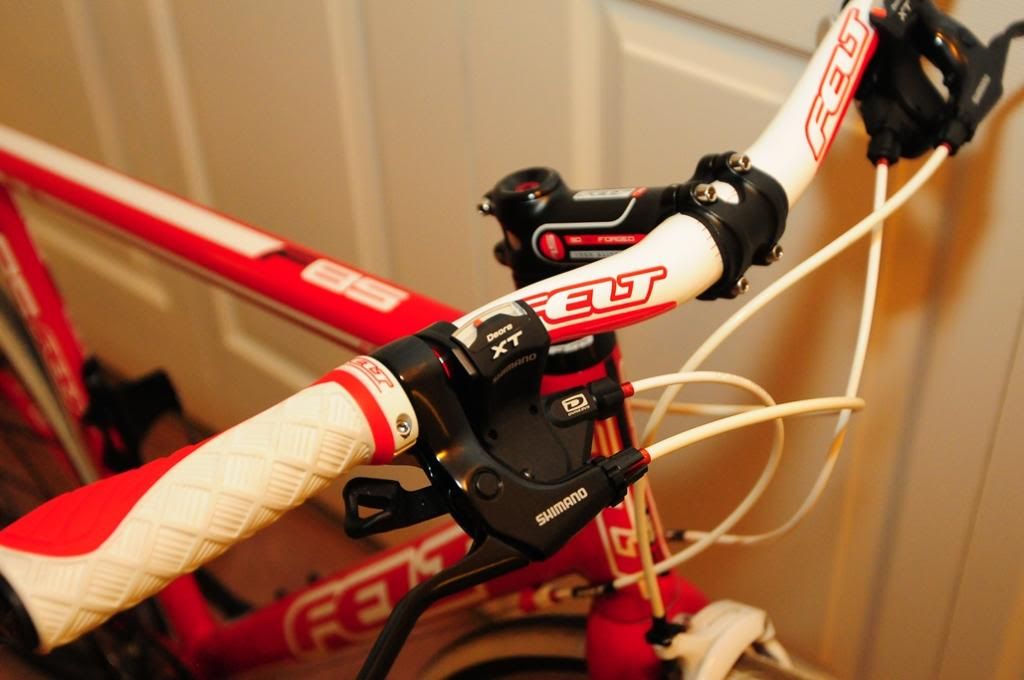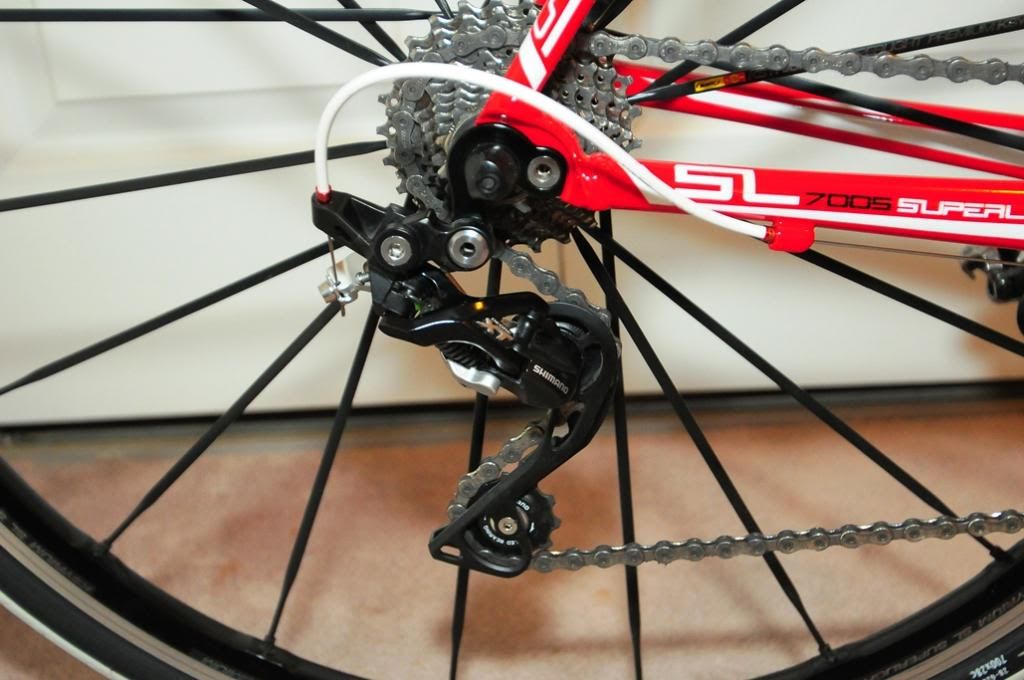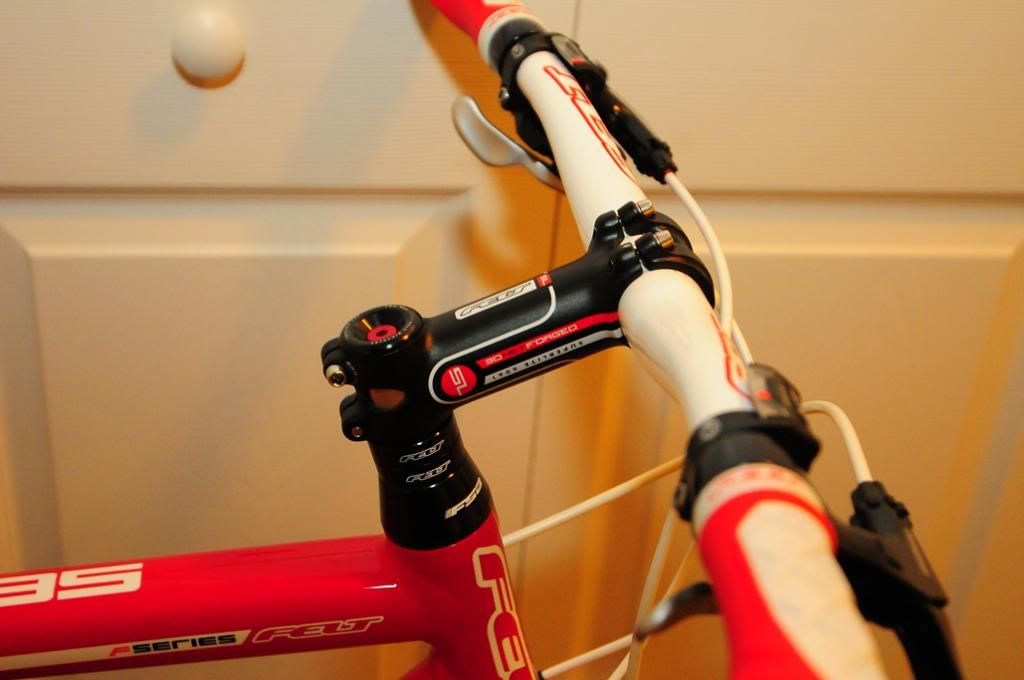 I have to say, I really liked the Felt. It was semi-light (19.2 LBS), handled well, and was pretty fast. The only problem was that I was getting pretty beat up riding it on the crappy roads in my area. I tried going to a 28c tire to soften it up a bit but the tires didn't really fit very well.
So in an effort to add a little comfort, I decided to sell the Felt and buy a carbon framed bike. I ended up with a 2011 Specialized S Works Crux that I bought on Ebay for short money. Again, I ended up doing a flatbar conversion and sourced some newer Roval Pave' wheels and I was ready to roll.... or so I thought. I bought the bike at the end of last year and with work and the New England weather not really cooperating, I didn't have too many opportunities to ride it. When I finally did get a chance this spring, I realized it was a bit too big. :mad2: So, off to Craig's List with it. That worked out pretty well and I ended up making some money on it.
Here is a few photos of the Crux.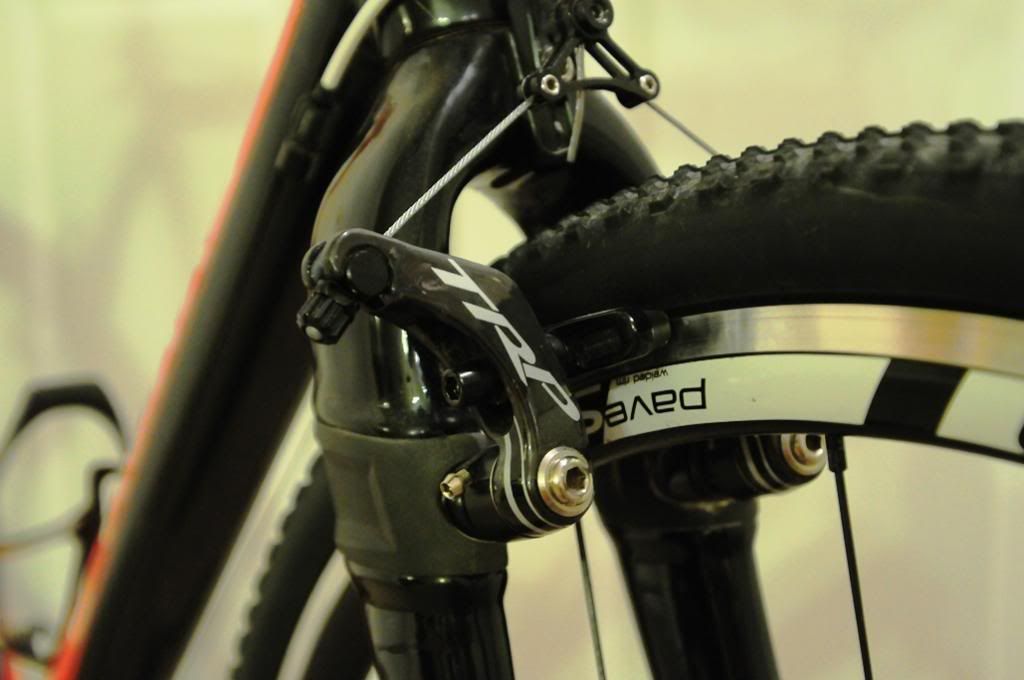 So, after all that...... I ended up with my current ride. A 2012 Ridley Noah RS that I purchased as a leftover and got a GREAT deal. Again, I did a flatbar conversion and the result is quite amazing if I do say so myself. And, I ended up making a little money after selling the parts that I removed.
Here is a list of the parts for the conversion and a few photos...
XT rear derailleur
XT shifters
XT SPD pedals
FSA carbon Team Issue crank
Ritchey Superlogic carbon Riser bar
Ritchey Carbon Matrix stem
Specialized grips
Mavic Ksyrium SL Anniversary wheelset
Specialized Espoir 25c tires
Coming this week:
Q Rings front chain rings
TRP R970SL magnesium brake calipers (white to match)
Specialized Romin Evo Expert saddle
The bike weighs 17.2 LBS and should drop a few grams with the parts that are coming this week.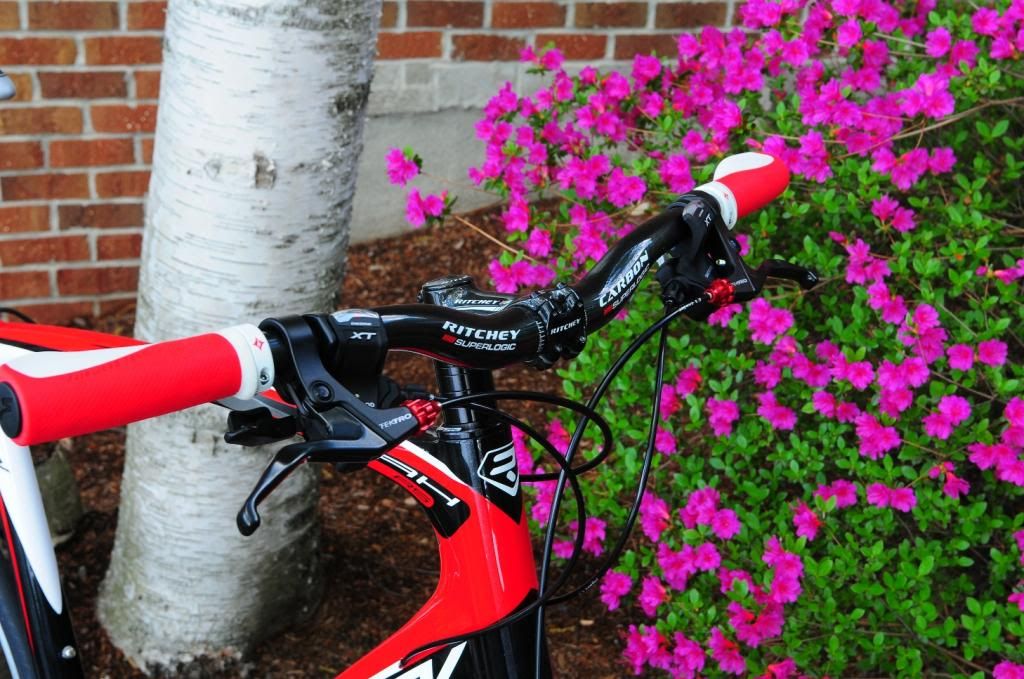 Let me know what you guys think! :thumbsup: