Here are five products that Jason Sumner fell in love with in 2019.​
Editor's note: As we welcome a new year, we at Roadbikereview are taking a moment to look back at the bikes and products that improved our riding experience in 2019. Here are five products that Jason Sumner fell in love with in 2019.
Jason Sumner's 2019 Gear of the Year
It's a transformative time for drop-bar bikes. What was once a staid cycling segment primarily restricted to smooth roads has morphed into a hugely varied category where adventure is the primary innovation driver. That theme is reflected below. I'm not against riding on pavement (or even in virtual realms). But my most memorable 2019 adventures were on roads less traveled, thus my proclivity for gear that can take me there and back.
Specialized Roubaix Pro SRAM Force eTap AXS
The latest iteration of Specialized's popular endurance road bike features the brand's innovative ride smoothing Future Shock 2.0, which delivers 20mm of compliance via a hydraulic damper that suspends you, not the bike. And unlike its predecessor, the shock can be adjusted on the fly via an easy-to-access knob on the stem that has five total damping settings. It truly does a superb job of smoothing out rough roads, but it still rides like a road bike should - fast, efficient, quick. Combine that with stock 28mm tubeless tires (and room for 33s) and the Pavé seatpost, and you get a bike that helps keep you fresher on long rides and/or bad roads.
More info:
www.specialized.com
Price: $7,000
Shimano GRX Drivetrain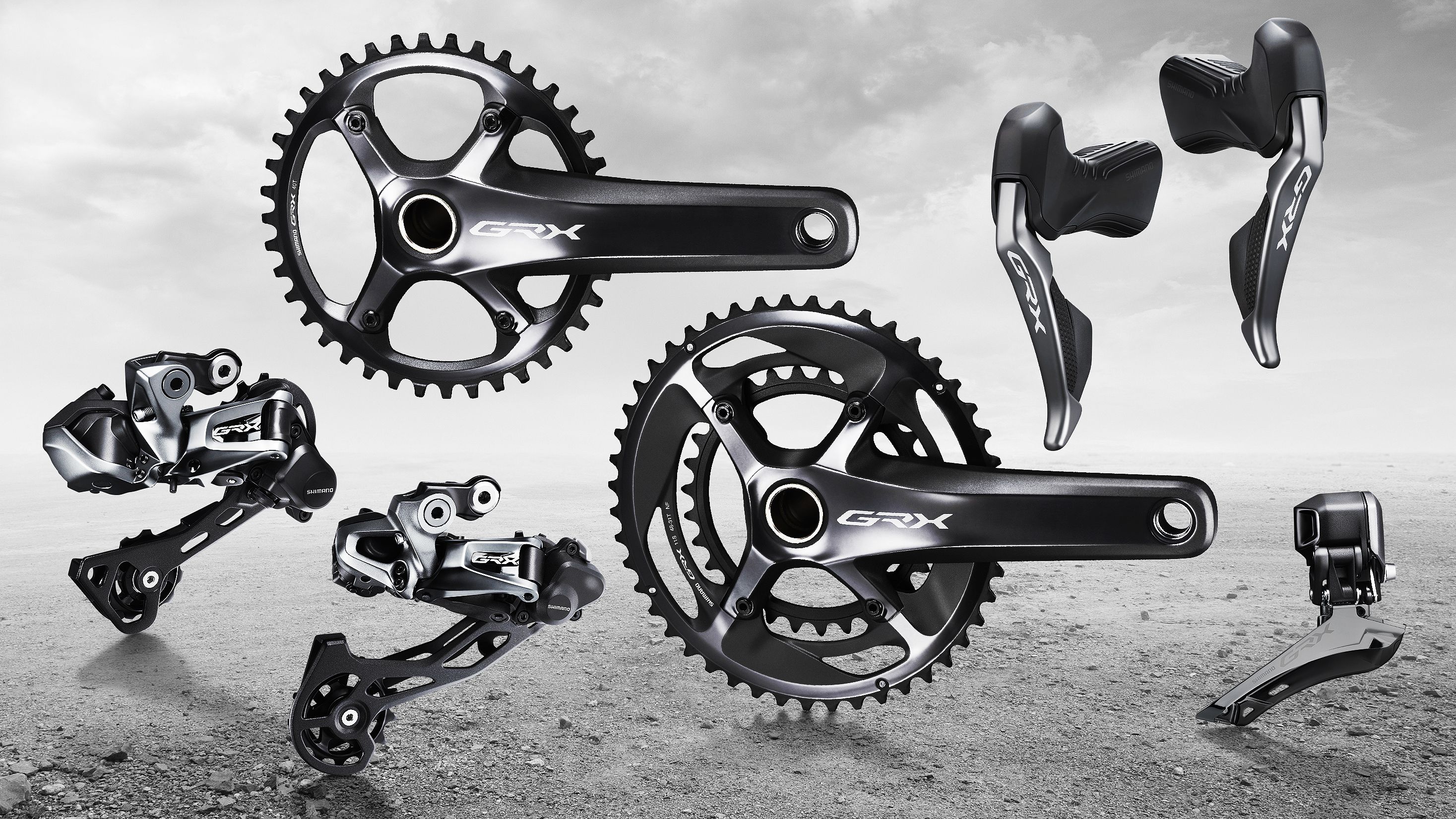 The world's first dedicated gravel component group is not meant to be a single end-all solution. Instead, the Shimano GRX family includes a menu of options to suit different riders and riding styles - and I love it. For example, you can pick a double or single chainring set-up, opt for tightly spaced gears or choose a wide-range cassette, and then have those shifts activated mechanically or via Shimano's highly regarded Di2 electronic system, which for me is the way to go. Add in superbly designed brake hood ergonomics and dual control levers with the brake lever axis 18mm higher than its road cousin for more leverage when braking in the hoods, and you have a gruppo that's perfect for all your back road (or trail) adventures.
More info: https://bike.shimano.com
Price: (Varies by build)
Vittoria Terreno Mix Tires
Staying with the gravel theme here, I've also become a big fan of Vittoria's Terreno Mix tubeless tires. It has a fast-rolling center-ridge that helps keep the momentum high, but also hooks up when you need braking traction. On the sides are open shoulder lugs that deliver secure cornering traction, making it a solid option for a variety of terrain. It also uses a triple compound formula, including Graphene, which is claimed to add durability without extra weight. I don't know about all that science, but this tire has held up well to a slew of adventurous off-road excursions.
More info: www.vittoria.com
Price: $54
Specialized Power Expert Saddle
You may think Specialized's Power saddle is designed for the time trial crowd, but it's actually a true all arounder thanks to a design that allows you to go harder with less discomfort during extended periods in more aggressive riding positions. During development, Specialized Body Geometry Fit engineers conducted extensive testing and blood-flow analysis, and determined that forward rotation of the pelvis is what often causes pain and numbness. The Power saddle addresses that by employing a shorter nose and extra-wide, elongated center groove cut-out, while still offering proper sit bone support. Bottom line, it's become my go-to saddle for all manner of drop-bar riding.
More info: www.specialized.com
Price: $160
Zwift
I'll always prefer riding outside to spinning on the proverbial road to nowhere. But two Octobers ago I had fairly major hip surgery and was on activity restrictions for 6 months. The No. 1 no-no was no crashing, which meant no riding bikes outside. To keep the insanity at bay, I took a deep dive into the world of Zwift. Part gaming, part training, this virtual world is actually a pretty damn fun place to ride a bike. The graphics are great, all the key metrics are easily viewed, and there areabout a half dozen different "worlds" to keep things interesting. And even now that I'm fully healed, I still jump on the trainer from time to time. And that's something I definitely would not do were it not for Zwift.
More info: https://zwift.com
Price: $15 per month
Was there a piece of gear you loved in 2019? Let us know in the comments.