Power to the pedals: check out these great gifts for cycling commuters.​
Does someone on your holiday list prefer to ride their bike rather than drive? Do they cherish the long ride to work and the commute home? Well, we have a handpicked guide to help you find the perfect gift for the commuter on your list. Commuting by bicycle takes guts and some very special gear that can put up with the rigors of day in day out abuse. Gear like; Fenders to keep you dry, a lock to keep the bike safe, a light to be seen and see, and bike wash to keep that machine clean and much more. So dive in and find the best gifts for the bike commuter on your list and maybe something for yourself!
Want more gift ideas?
SKS COMMUTER II FENDER SET
It's probably pretty obvious from the name that SKS designed their Commuter II fenders with commuters in mind. The Commuter II is an economical fender set that is built to withstand daily use. This classy set of fenders attach via sturdy stainless steel stays and are easily mounted with the included hardware. Sold as a set (front and rear fender).
Price:
$34.99
SPECIALIZED FLUX 850 HEADLIGHT
There are two types of lights in the bike world: lights so riders can be seen, and lights so riders can see. The Specialized Flux 850 Helmet Headlight is an ultra-bright headlight that uses two different LEDs under dedicated optics, which combine to make the perfect beam of light. This allows riders to see both far and wide. The Flux 850 provides 180° of visibility. It is USB rechargeable and has 300 to 850 lumens of output. The Flux has four lighting modes to keep you visible at all hours of the day.
Price:
$79.99
Garmin Varia RTL515 Radar Tail Light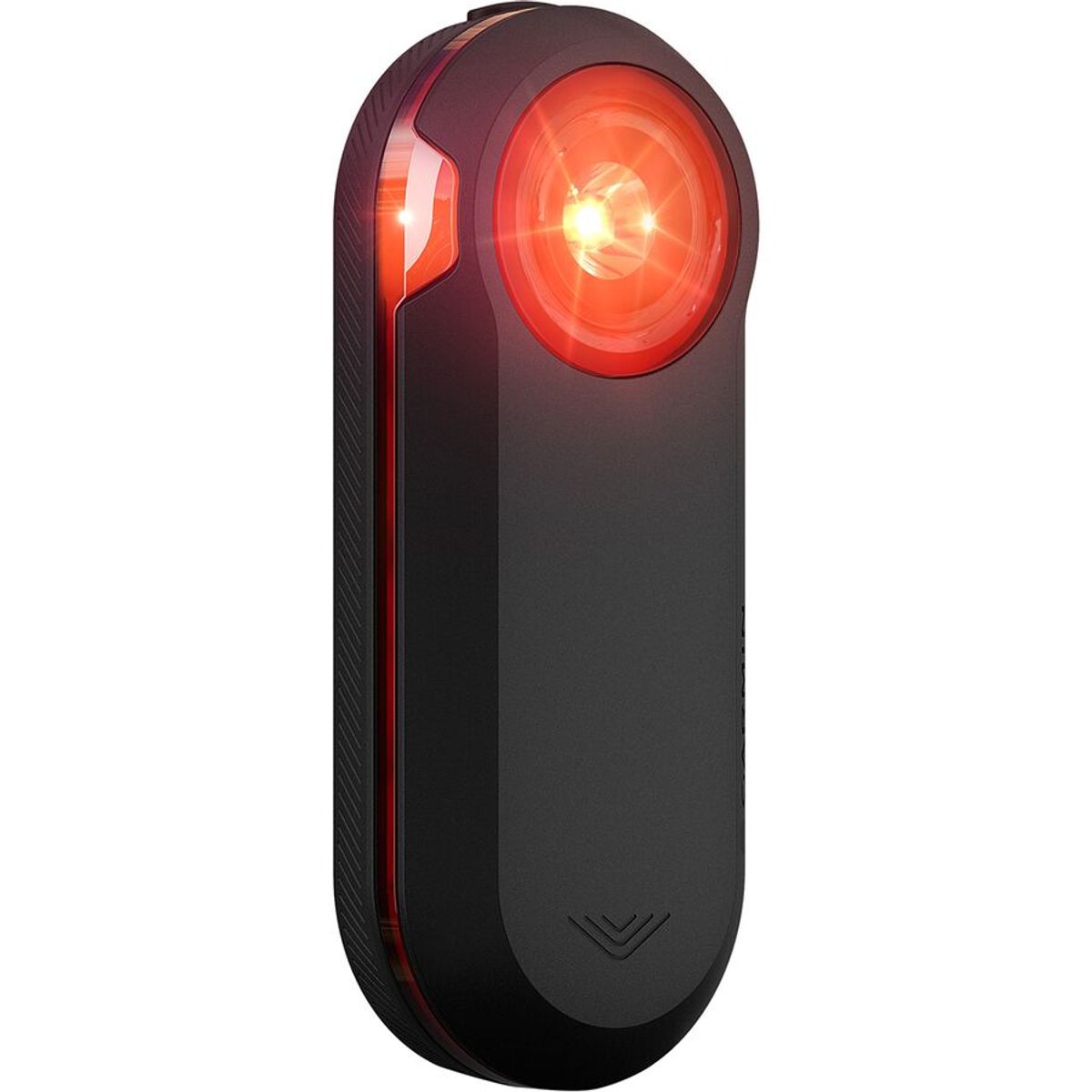 It's a seatpost mounted radar and light that provides visible and audible alerts for vehicles approaching from behind up to 153 yards (140 meters) away. It's also a smart, integrated tail light that is visible in daylight from up to a mile away and integrates with most Garmin cycling head units.
Check out our review of the Varia on Road Bike Review.
Price:
$199.99
SPECIALIZED SAWTOOTH 2BLISS 700C TIRE
Tires are important to how well a bike rides. The Specialized Sawtooth 2Bliss 700c Tire is a top choice for adventure and gravel riders. It features a tread that hooks onto any surface. It has an Endurant casing that reinforces the sidewall and has the GRIPTON compound that offers excellent grip and control. The tread in the center is reinforced for high-mileage. Lastly, you can set these tires up tubeless so you can drop the tire pressure for a smoother ride and better traction in rough terrain.
Price:
$40.00
KRYPTONITE MESSENGER MINI U-LOCK
The Kryptonite Messenger Mini U-Lock has a wider and longer shackle to increase the number of places it's possible to lock a bike, but it will still fit into a back pocket. You give away a bit of security this way, but still have a Duo-Core cylinder, featuring anti-rotation discs that remove the chance of getting a key stuck or breaking a cylinder. And the lock has got the company's MAX-Performance Steel shackle. They give it a 7 out of 10 ratings.
Price:
$89.95
GIRO CAMDEN MIPS HELMET
The Giro Camden Mips Helmet is the helmet to reach for when traversing through the city. The compact shape of the Giro Camden Mips Helmet creates an attractive style while still providing extended coverage. The plush, anti-microbial padding helps keep you comfortable over the course of a day as you go about on your morning commute or join in on the local coffee ride with friends. The integrated rear light makes the entire rear end of the helmet glow red, increasing your visibility while you're out riding.
Price:
$189.95
CRANK BROTHERS M19 TOOL
This compact piece of hardware contains 19 very important tools. These high tensile steel multi-tools feature a precise fit and finish and side grips for a secure handhold even with gloves on. Never leave for a ride unprepared if you have the M19 tool with you.
Price:
$33.99
SILCA Borsa Americano Ride Wallet
Staying stylish can be eco-friendly, and Silca proves it with the Borsa Americano Ride Wallet. Pairing with Colorado-based Ecologic Designs, Silca crafts the Borsa Americano Ride out of up-cycled bicycle tubes, and wetsuit neoprene that combine into a wallet that protects your gear, while doing its part to protect the planet. The inside of the wallet features four internal pockets, and a large center space big enough to store an iPhone Plus, with room to spare for tire levers, CO2, cash, and beyond. Silca designed the wallet based on a standard cycling jersey pockets, allowing you to make the most of your pocket-real estate by packing heaps of gear into one organized pouch.
Price:
$45.00
FINISH LINE Pro Care Bucket Kit
Daily commuting can be dirty work. The Finish Line Pro Care Bucket Kit includes everything you need to keep your bike running like new. The 6.0 kit includes 6 essential items that are necessary to keep your bike running clean and smooth and the 8.0 kit packs even more into the bucket!
Price:
$49.99
Still searching for the perfect gift?
Click here for more holiday gift ideas from Jenson USA.