Discussion Starter
·
#1
·
Finally got my team bike. Sorry, no Orbea. Found THIS on Ebay for $225'ish and couldn't pass it up.
The fork alone is worth that I think. Its not a CR1 but I hear the Speedster frames are good race bikes. The tubing diameter is monstrous - I bet its going to be stiff as hell. The Topolino's are going to look sweet mounted on this bad boy, eh?
think its going to take a little while before I get the build complete. I know I need a new seat post and front derailer. I'd like some Winwood handlebars - the Ritchey WCS are light and strong but hard on my hands. I'd like new cranks too - but lets not get crazy yet. Hell, if I really wanted crazy I'd go full Campy - stupid sexy Campy!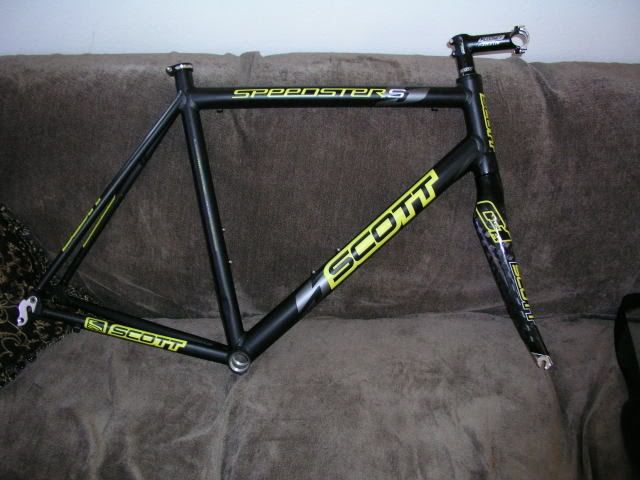 The flash from the camera really highlights the welds. They're big and beefy. Look strong but overdone a bit? Looks like the welds on my Giant MTB. Anyway they're not quite as noticeable in person.