I picked up this one off of craigslist for $300. The only thing I've done is add bar end shifters (to the tri bars), a chain, and pedals. I am trying to figure out exactly what it is, but I haven't had any luck. Although I know it is one of the chinese carbon frame sets, I can't figure out which one. Can anyone tell me what kind it is?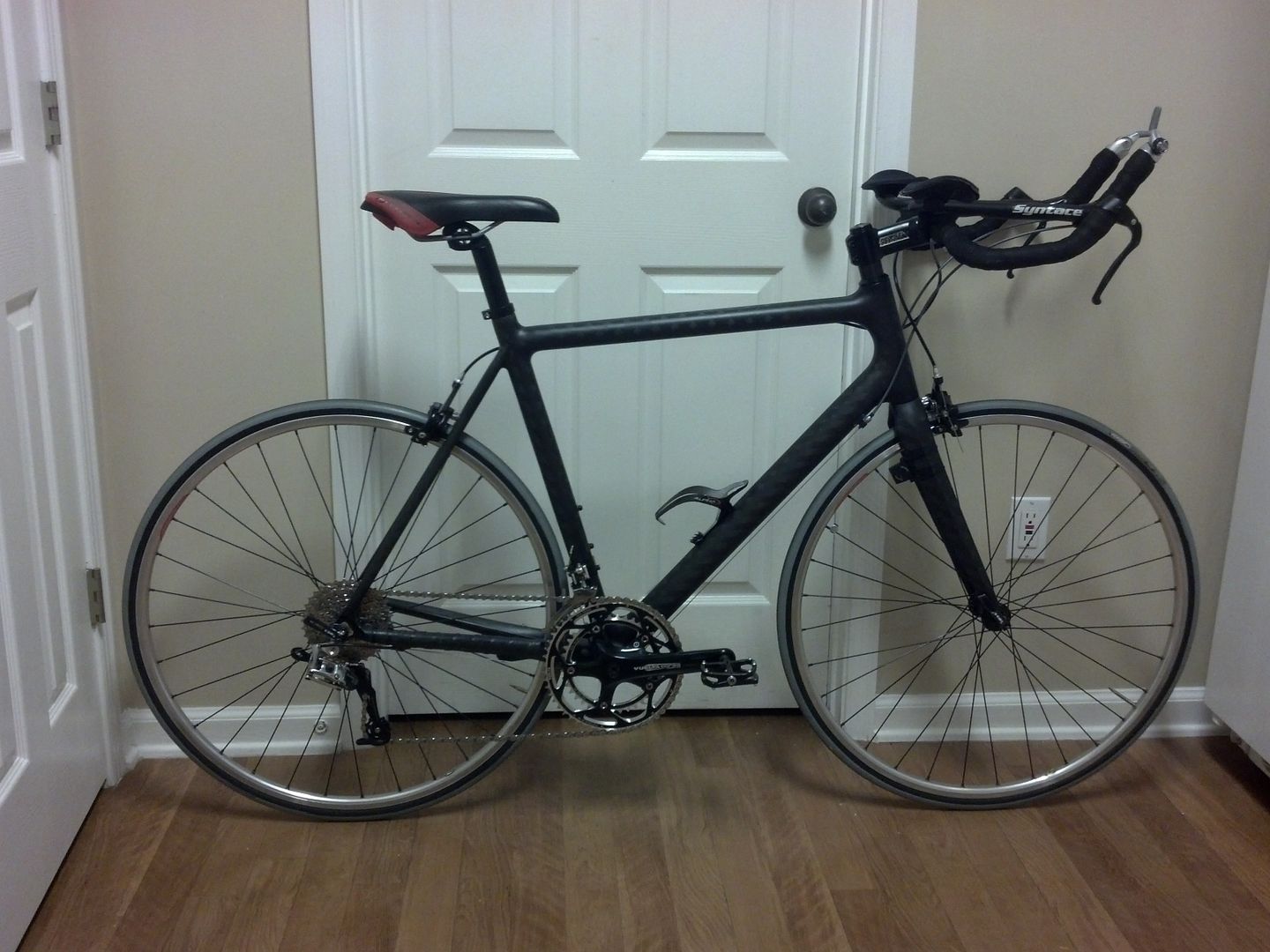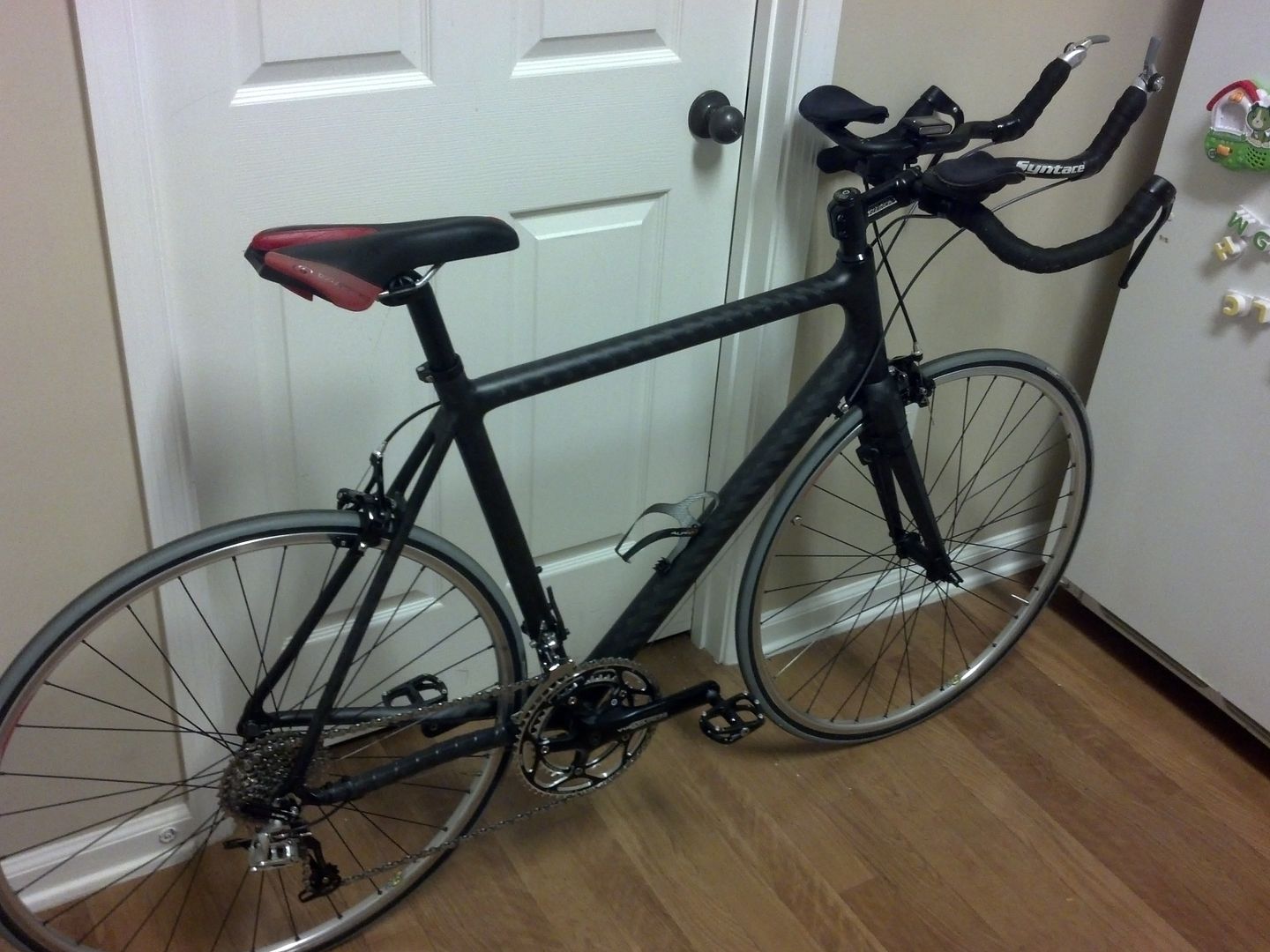 The frame is solid, and has no cracks. I'm currently 245 lbs, and I am concerned about my weight on the frame, but it seems to be fine. I could not pass the deal up. I have about $450 total in it.I am an avid mountain biker riding a Niner Rip 9 in that arena. I got this to supplement my training and get into road riding. I must say this thing is way faster than any mountain bike is on the road, and much easier to ride there too.
It is currently pieced together and working fine, although probably not correct to most people here lol. It has a 9 speed mountain cassette with an X9 derailleur, and an FSA fron derailleur. The Shimano bar end shifters work well, although they took alot of tweeking.
After watching a bunch of youtube vids, I see that there is actually a difference (geometry wise) between tri bikes and regular road bikes. I am not sure if I like the tri / bull horn bar combo, and considering selling them to replace with drop bars and brake / shift lever combos. The reason is because of my position on the bike, and I feel that regular drop bars may get me into a more relaxed position. I am not trying to maximize aerodynamics and race; I am riding for exercise.
I have a bad right leg from numerous motocross accidents years ago, and the subsequent operations to repair it. I do not walk correctly because of this, and I am constantly compensating which causes lower back irritation and pain. My lower back stays tight, and bending over into the position the tri bars require is not that comfortable. Also, since my frame appears to be more of a road bike type geometry, the bars are actually further away than they should be, thus increasing the strain on my lower back. Let it be known that I am not actually "in shape" either, and even though I have the correct saddle height, my legs are hitting my torso when on the tri bars. I ride unclipped because of the leg injury.
Any hints on how to set this up or whether or not I should move to drop bars would be appreciated.