Discussion Starter
·
#1
·
These are the pics from my first roll of film. Talk about old school. Since I don't have a light meter I made educated guesses. Not too far off... however, I found an old Luna Pro on eBay and I can't wait for it to get here.
I also think I need to adjust the focus a bit between the two lenses. Fortunately, it's more me needing to remember how to do things the old fashioned way than it is the camera. All I know is I'm glad I remembered to take notes on each roll of film. Hopefully it will help me correct some of my exposure issues so I can concentrate on the other stuff.
I think it's a keeper. However, I know I need some improvement.
Here's my set-up. Yes, there is room on the Big Dummy for the tripod.
Along with a few of my first pics from a downtown ride last week. Forgive the quality, scans of proofs on my flatbed scanner.
Trinity River crossing under North Main: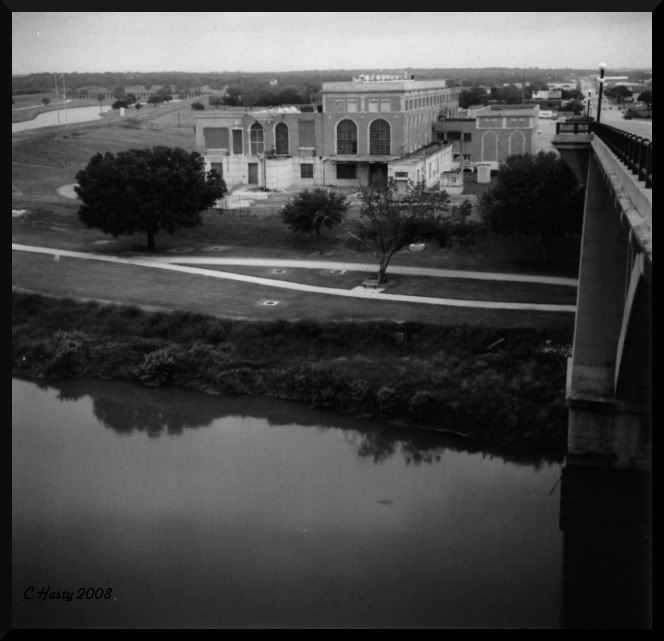 Looking further down the river:
A trailhead for the Trinity bike path that I never knew existed. A pretty cool cobblestone path completely hidden, but about 15 steps from the courthouse: