Discussion Starter
·
#1
·
Hey all. I actually ordered these handlebars for my CAAD9 build 2 weeks ago. It took about a week and a half to get them here cause they weren't in stock at the time. I bought them through Wiggle. At the time I bought them, they were $194.
Now they are $153.11 USD shipped to the US!! I just ordered a second one for my Synapse. My LBS can't price match these bars below $230. I haven't really been following the British pound, but it must not be doing well right now.
Here is the link to the handlebars -
https://www.wiggle.co.uk/p/cycle/7/FSA_K-Wing_Carbon_Road_Handlebar/5360007032/
. They show a picture of the '08 handlebars, but I was sent the '09. They must only have the '09 now. Here is a picture of the bars I received from my order 2 weeks ago (FYI I put SRAM shifters on - they obviously don't come with):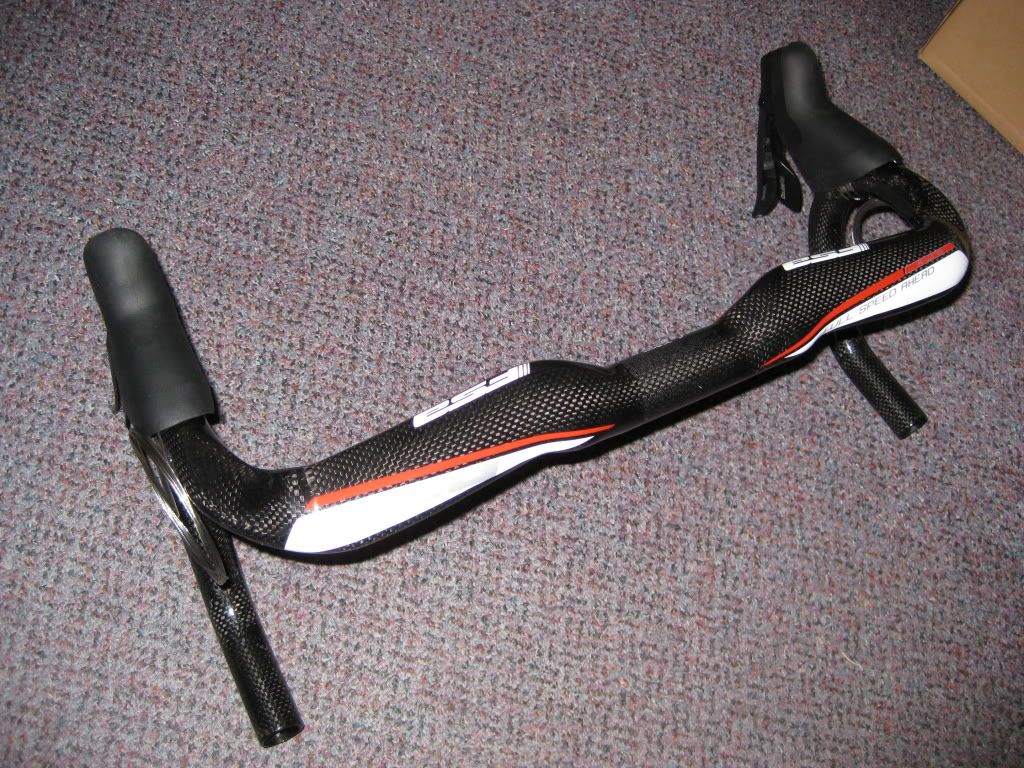 I just wish they had the FSA CSI stem now!!