Discussion Starter
·
#1
·
sorry for crappy p&s pics.
Ok, we took off for San Remo yesterday morning and it took 4.5 hrs to get there. not a bad drive and it was absolutely beautiful once I hit Genova and started riding along the coast. On the way, I saw a few places where the route would be with some guys standing around waiting. I also ran into just about all of the team buses at various stages along the way. The second or third bus was the Astana bus and they had been pulled over by the polizia locale, either for doing something wrong or maybe the locals just wanted a look see. I was flying by at 90 mph and didn't want them to lollipop me too so I snapped it from a distance.
Here are few others.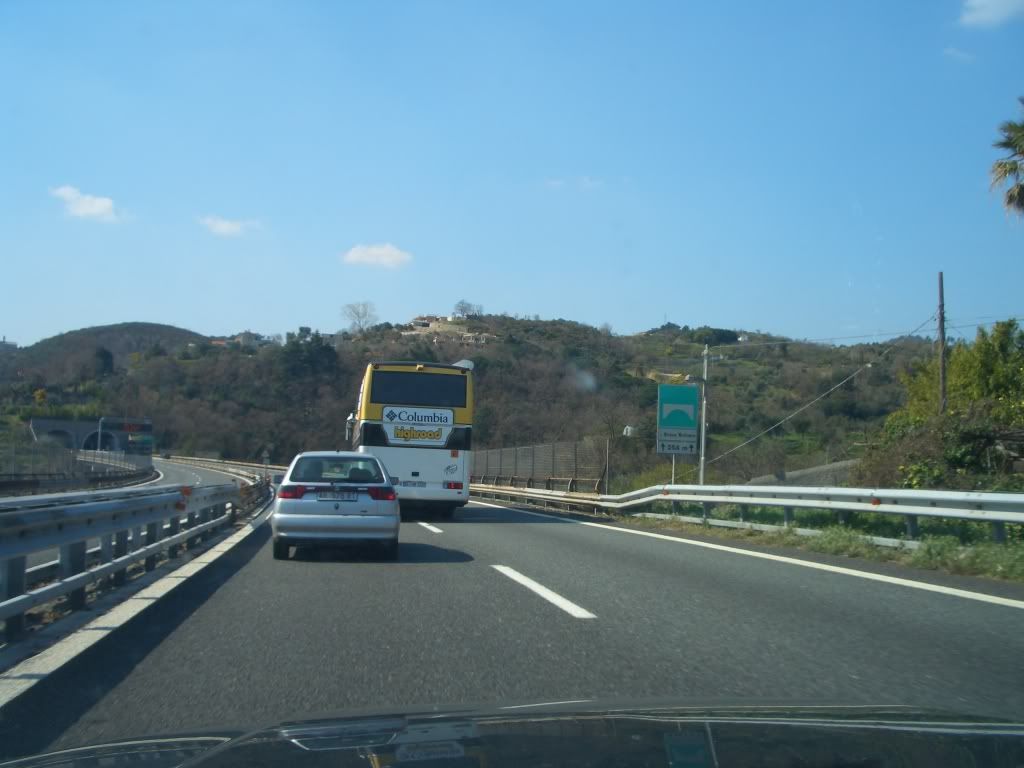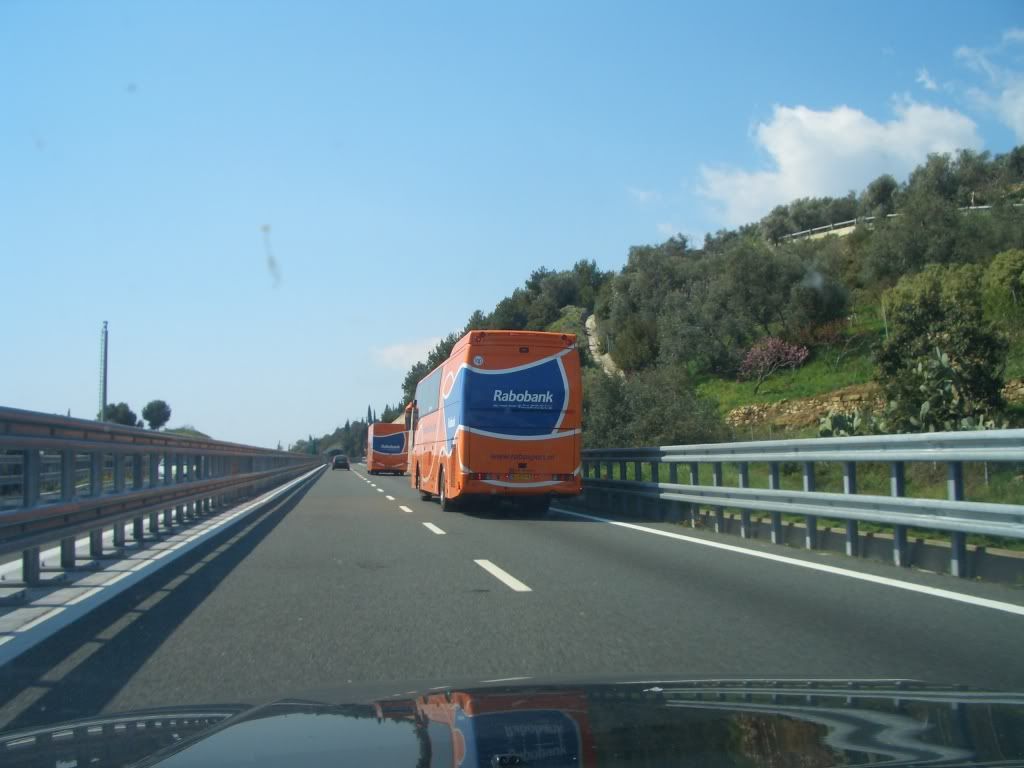 those bus drivers were driving those rigs like they were alfas. i almost got side swiped by a few, and they were rolling around 80 mph.
We got into San Remo and checked into the hotel and immediately got changed and took off on the mountain bikes. the wives realized the hotel was 1 block from the finish line and down by the ocean, so they were going to head down to the beach and hang out by the finish line. we took off a really nice bike path that runs along the med and ended up passing some roadies who caught back up with us and we talked in half italian/half english about who would win etc. etc. there were headed to Cipressa. We doubled back and then came up on the start of Poggio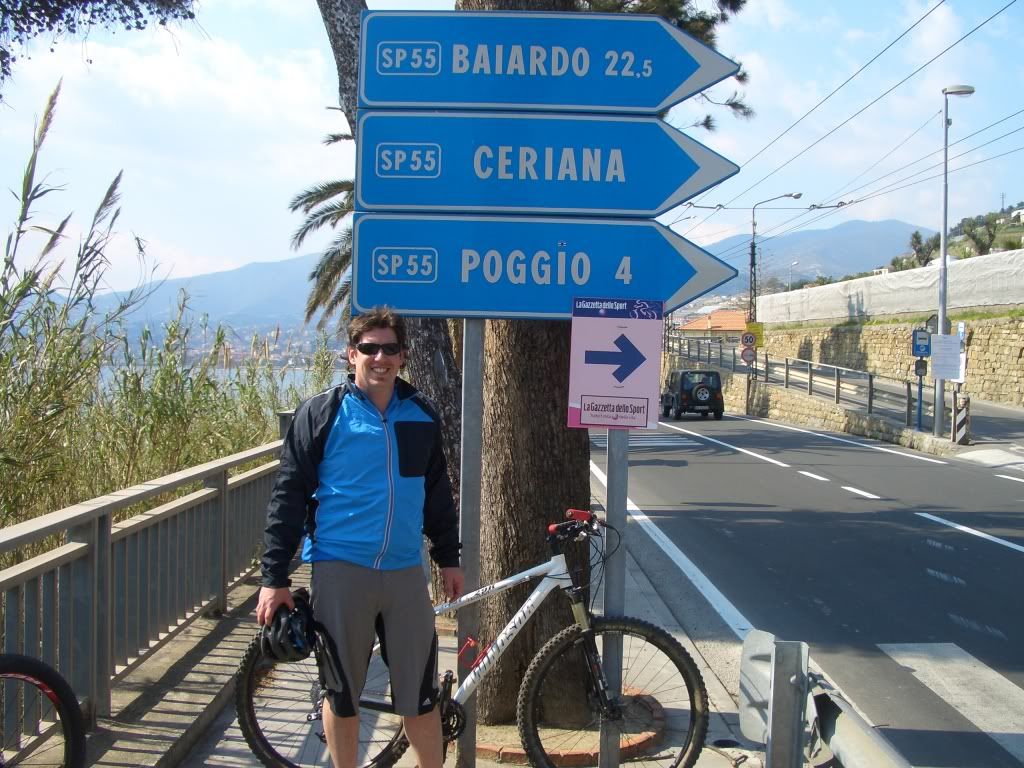 halfway up Poggio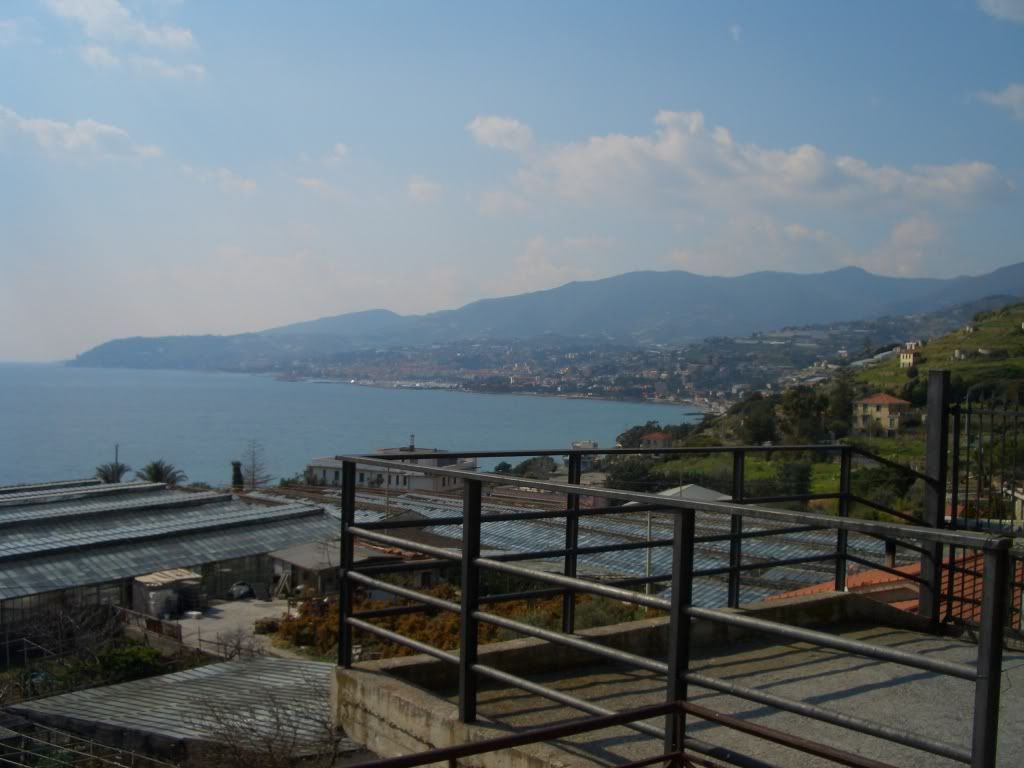 I also just want to say that I have never in my life seen so many De Rosas and Colnagos in my entire life. I must have seen 30 De Rosas and 30-40 colnagos. this isn't counting the pros, these were just regular dudes riding around. I also saw guys in jeans/button down shirts/sweaters tooling around on $8000 bikes, saw waaaaaaay too many pinarello princes. nice bike, but made me sick to see the EXACT same bike all day. saw 3-4 cioccs, a few guerciottis, and some other italian boutique brands. No moots, litespeeds. lots of cannondales. the italians seem to love the 'dales.
we rode up Poggio and had a few hours to kill so we rode down the backside, then back up and found a nice spot and starting drinking some heinekins.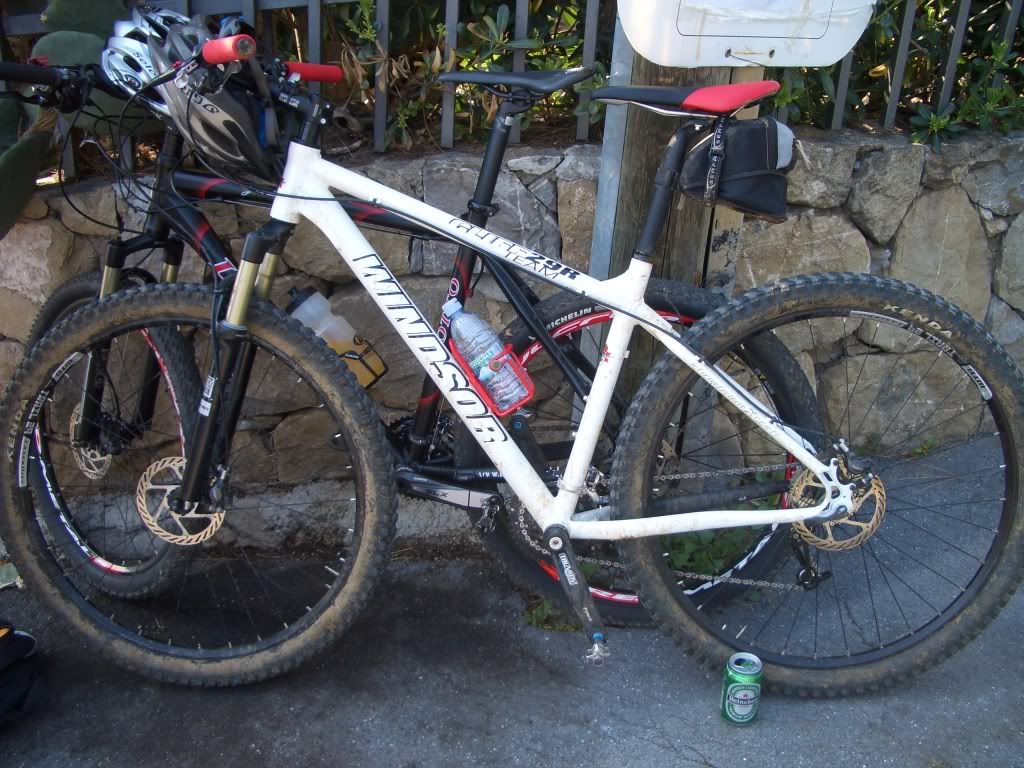 we also hung out with some crazy belgians who flew down for the race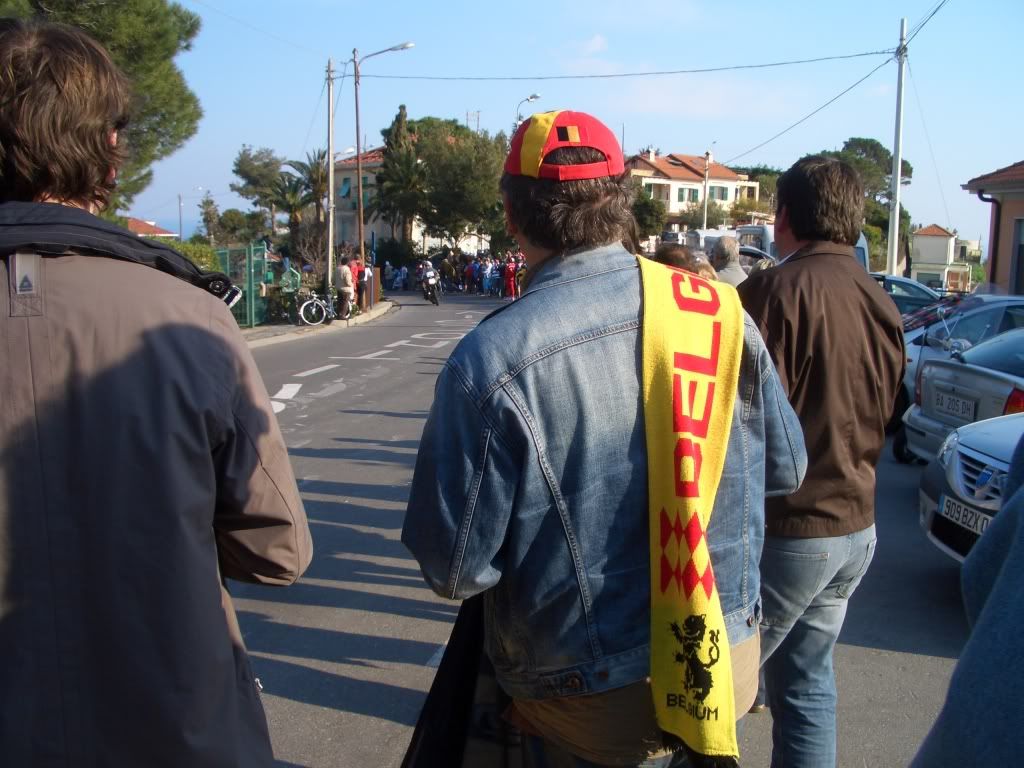 one of belgians, a semi dork, was alledgedly the mental coach for Saxobank's Klostergard, I think, it was one of them. could of been lying of course, but somehow seemed to be telling the truth.
once the two main packs passed, we waited for some other stragglers and the waited but didn't see the broom wagon. we figured we should take off, so we climbed up the short distance back to the top, then started descending, about two turns down, i hear some italians shouting and look back to see the last 6-8 riders bearding down on me, i slowed and let them pass, then the broom wagon. we joked we were "in" the race. On the way down the back I passed a bunch of roadies that were also heading for the finish line and they were a bit surprised to be passed by a fat guy on a 29er hard tail. it was rather funny. I only hit 40 mph on the way down too, but it's pretty windy and hard to get a ton of speed between hairpins. We headed for the finish line and walked by the team trucks etc. My wife and the other wife got to see cipollini, lance et all. I'm waiting on my friends pics as his wife got some good shots of everyone at the finish line. they were standing 2 feet from lance at the finish line as they came through. I also have some videos of the finish line etc. I'll have to post them to youtube. anyways, great fun, great food, good riding, here are the rest of the pics for now.
first group up Poggio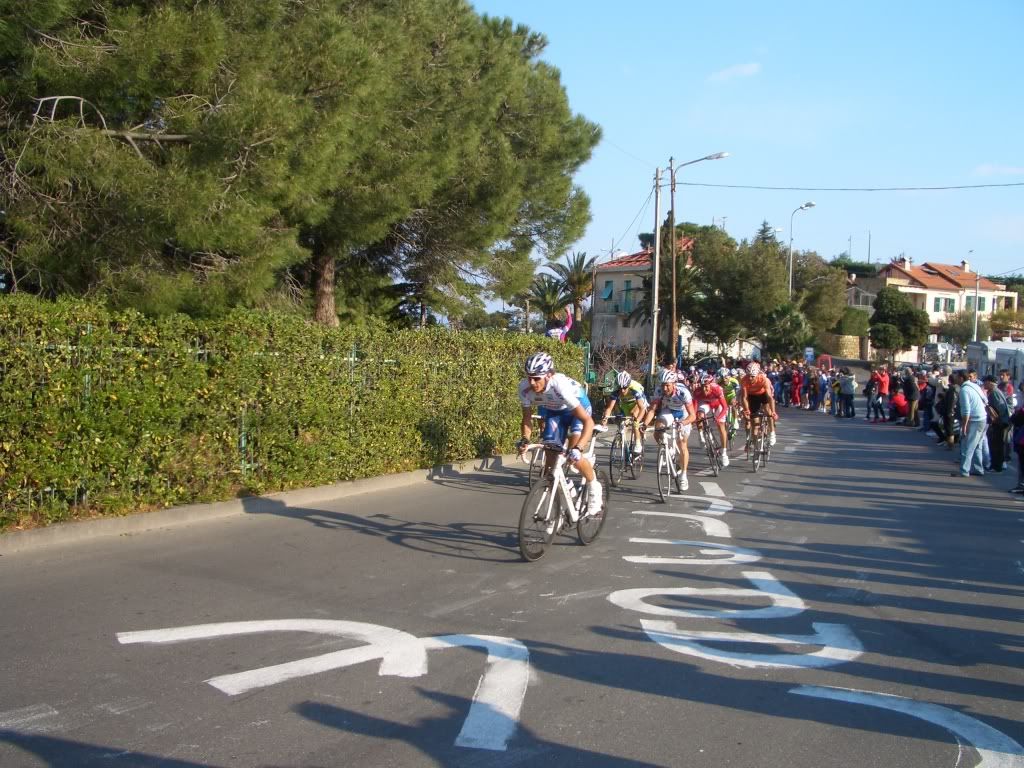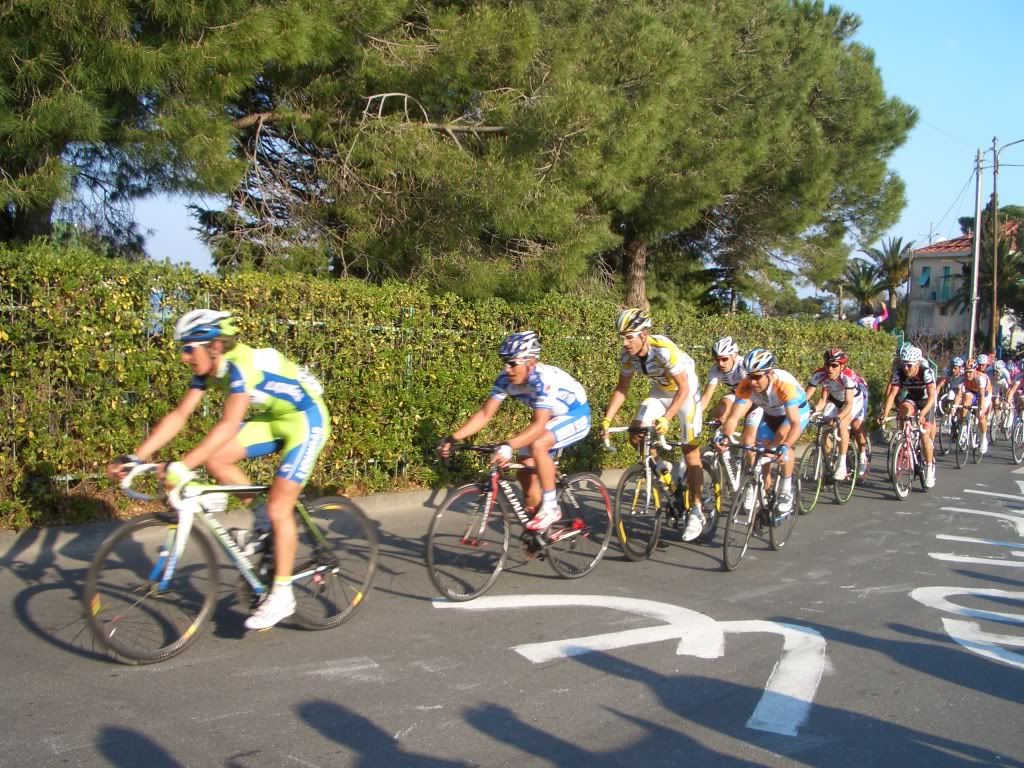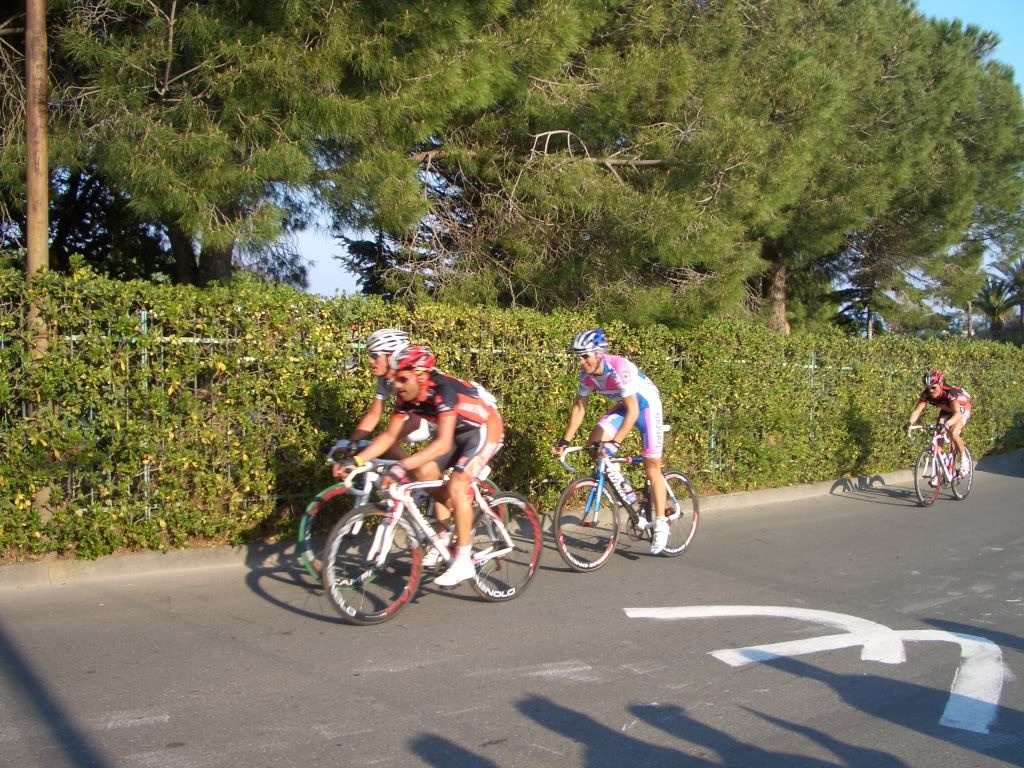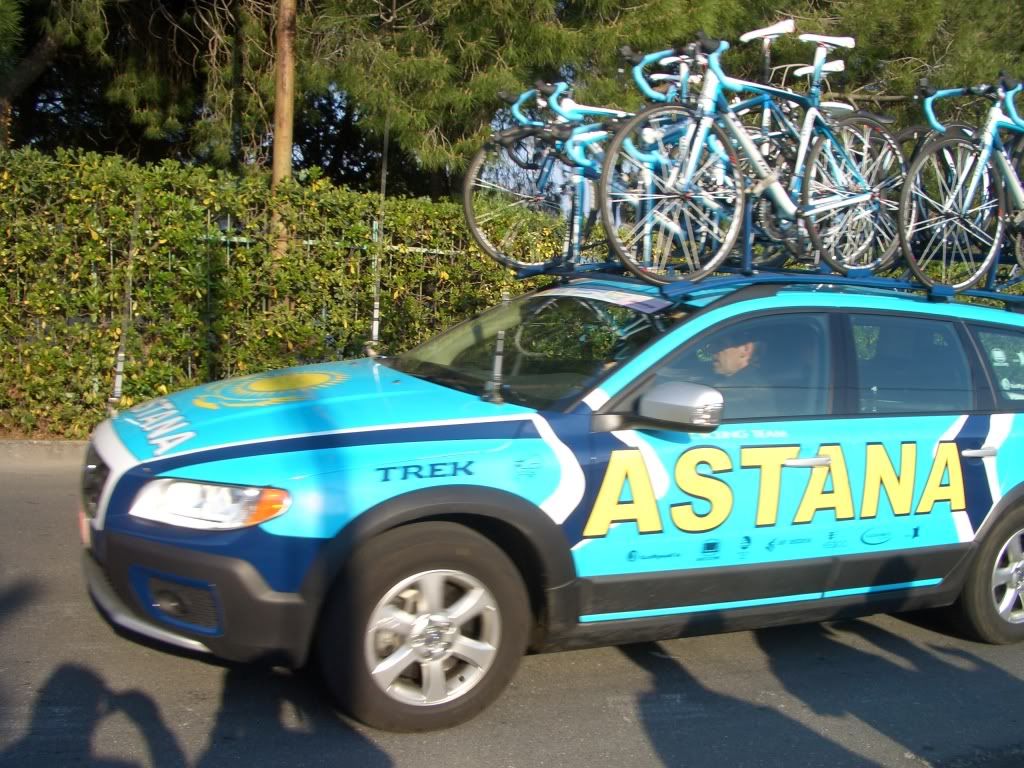 second group. Lance was in this group
there he is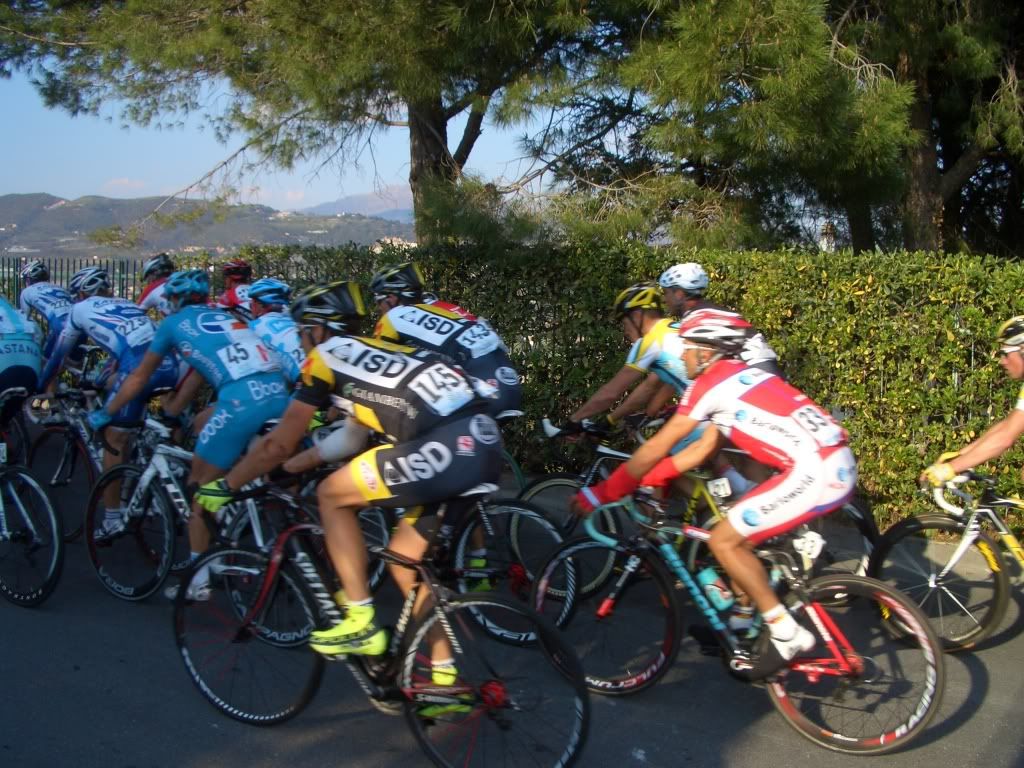 Marcella hanging by the sea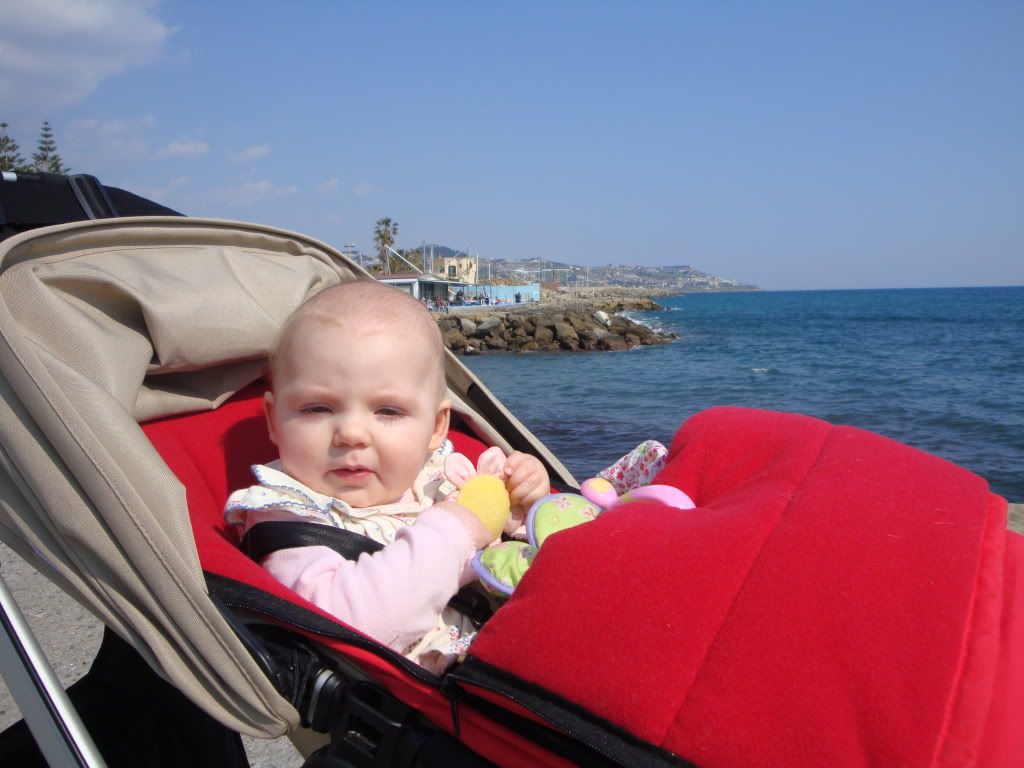 Super Mario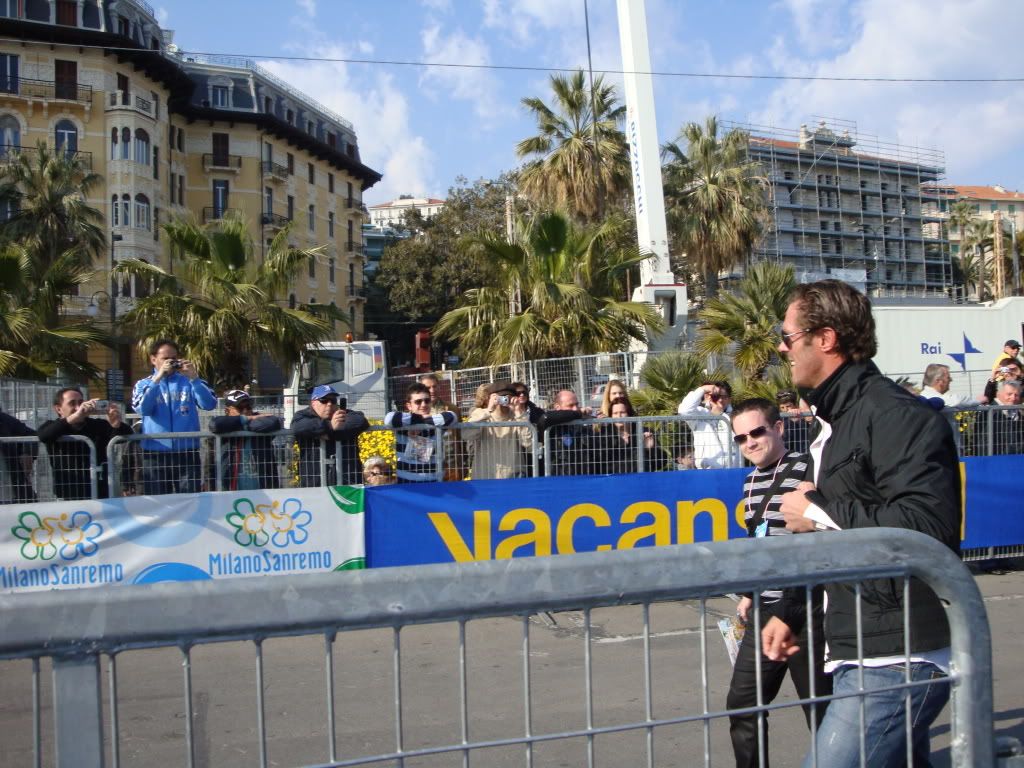 car count
Lambos - 4
Ferraris - 2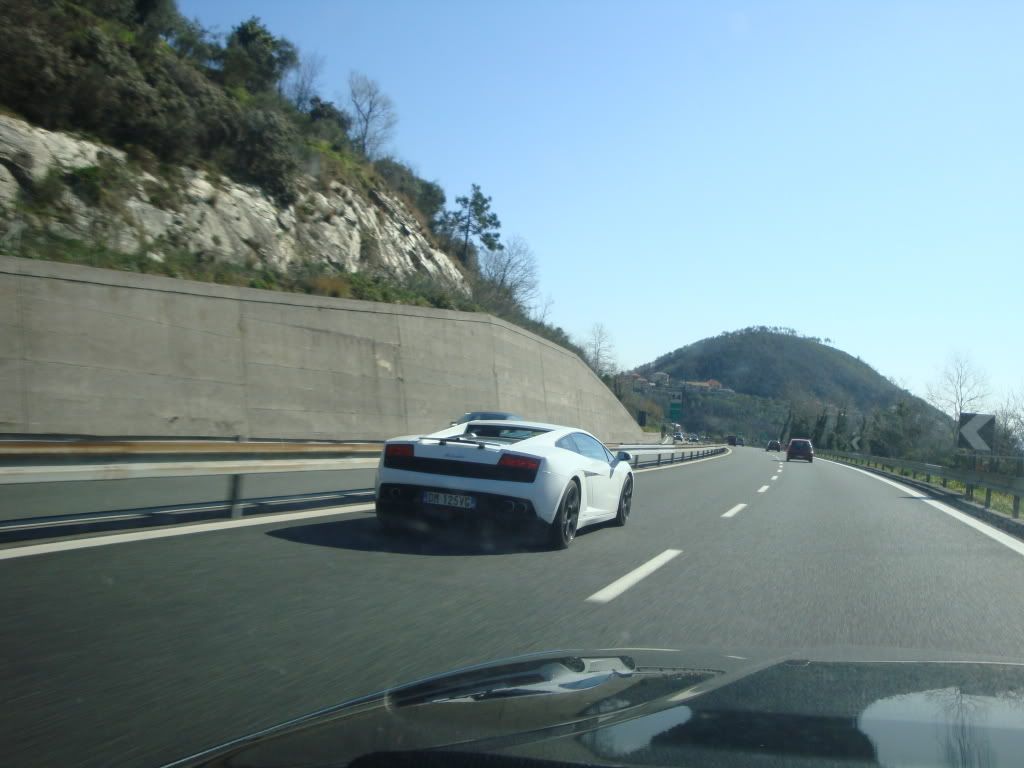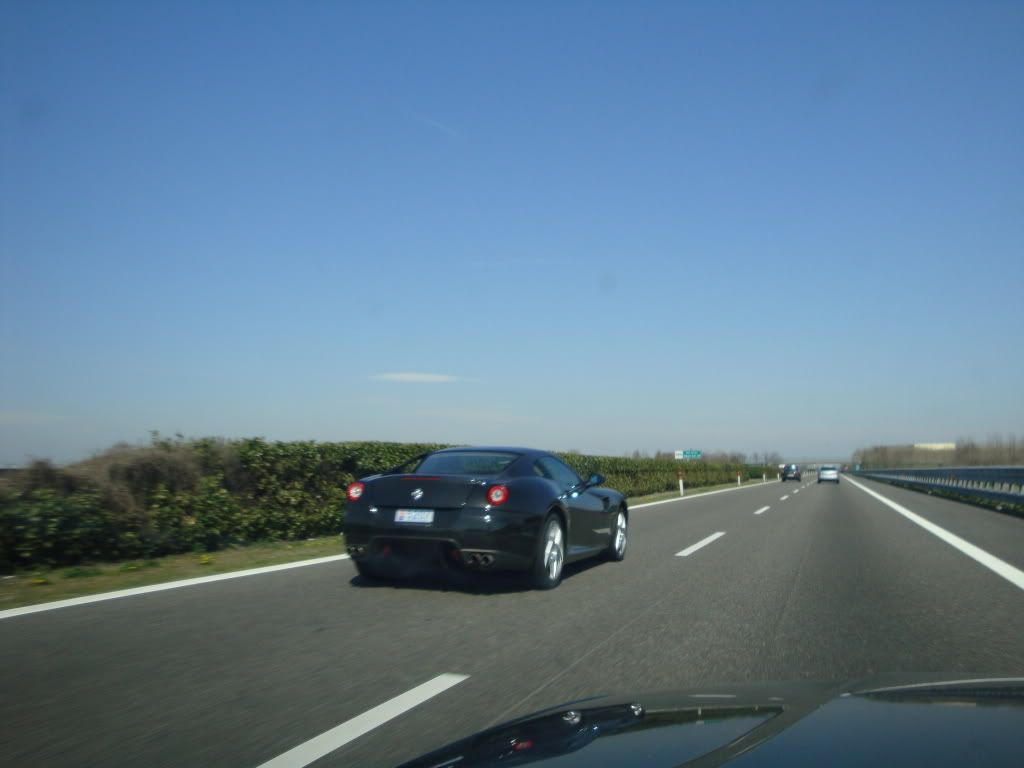 wifey and daughter