Discussion Starter
·
#1
·
Well, this is my first ride report. I live on the South Shore of Long Island, and despite being a stereotypical suburbia, there are some interesting things to see. Many are beautiful in their own way, and others are beautiful because they are so unexpected. For example, one of my typical rides takes me down a pretty busy road in order to get to a MUT that parallels the Long Island Greenbelt. Just before you get to the MUT there's a tiny little cemetery off to the side of the road. I've been doing this ride for 18 months now, and I sometimes think about stopping to take a few pictures. Well, it looks like I may be moving soon, and that inspired me to take the camera and get a few of those shots. So these are a few shots of one of my rides, with a surprising and unfortunate set of shots at the end.
Here's the sign on the way into the boneyard:
It's the Jones family plot (as in Jones Beach)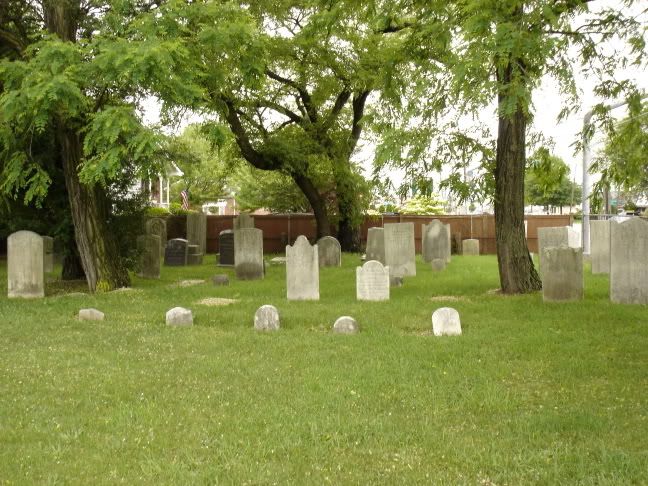 The hand of God was pointing east, so I headed that way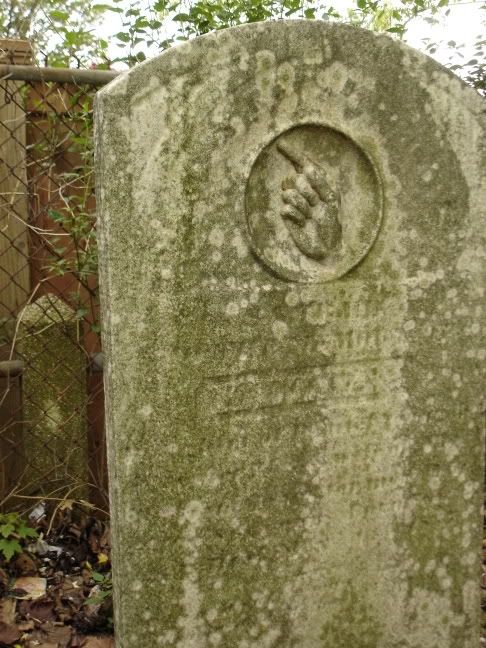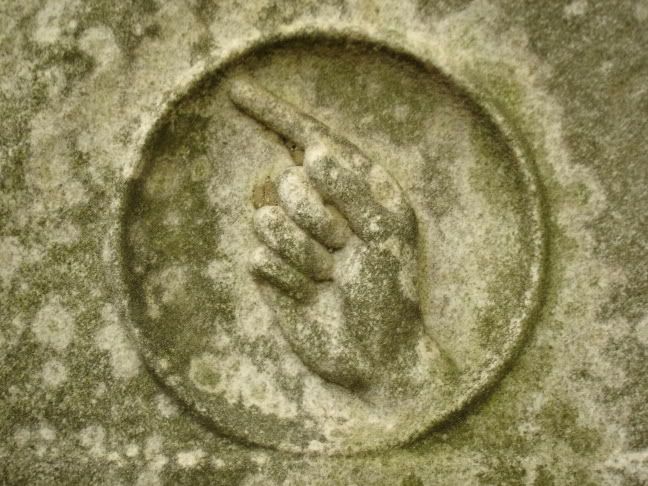 The MUT starts at the bottom of one of the many estuaries that used to supply fresh water to LI. Now they mostly supply small fish.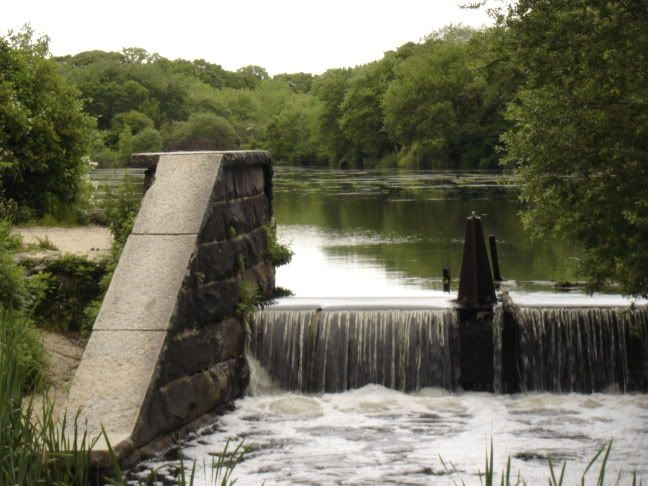 It was a grey day, so I only took a few shots of the ponds along the way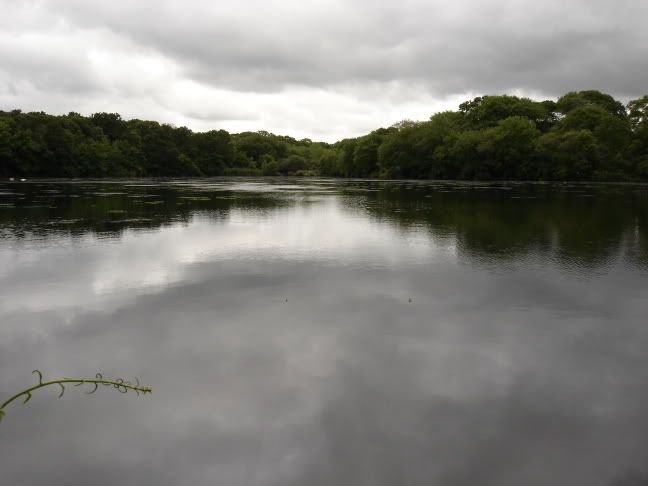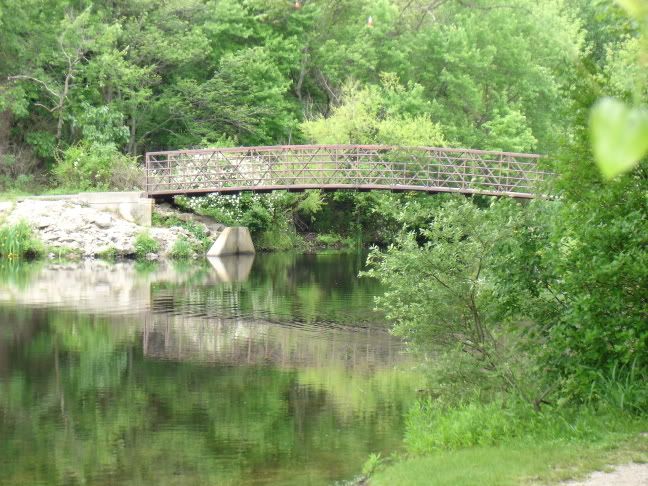 This is a standard paved MUT, but it's paralleled by lots of dirt fireroads. on the way back I like to hit those some times. Self portrait included as a nod to my forum heros.
A quick tip of the hat to the ride that got me there. I love my bike.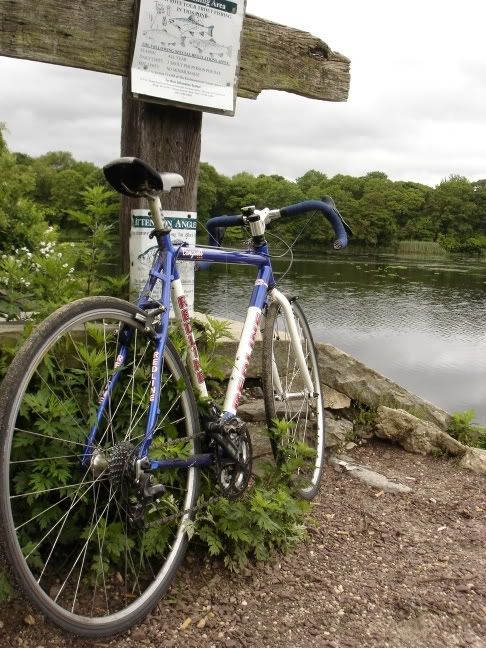 And now for the unfortunate part..... I mentioned that big road on the way there & back - well, about halfway home I came upon this: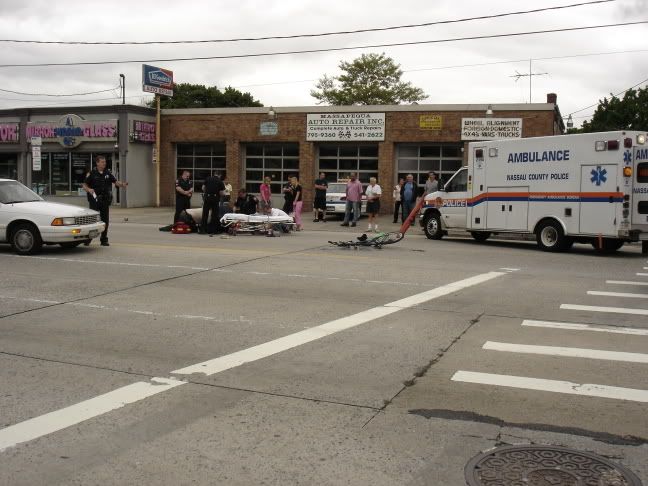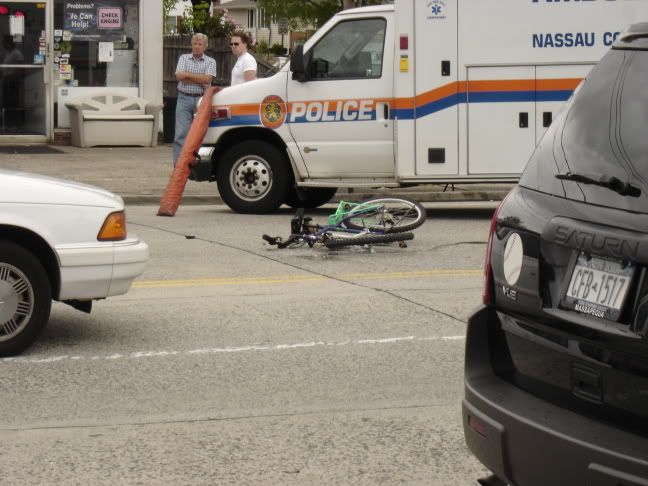 The cyclist was pretty badly hurt - broken leg, likely head injury. The big black SUV looked undamaged.
The 4 Harley Davidson guys there told me that the motorist was an off duty cop, and that he was driving agressively, but I don't know what really happened. I checked the news and everything, but couldn't find a report on this anywhere.
Anyway, I rode home a little more carefully, and gave my kid an extra hug & kiss.
Thanks for looking at my little ride.
-Mackie