I just picked it up today.
If you want just look at the pictures.
For a little background; I've been primarily a mountain biker since about 2002. Last spring, i bought my first road bike. It was an old steel Pinarello, with some questionable component choices. I put about 1400km on it, with a lot of that being commuting to my summer job last year. But, for my solo adventures, and "training rides" i found that the bike was not quite what i really wanted. I would ride across the city, and then find that there were some trails there. But, 20c tires, and trails don't mix well. I wanted more versatility. I wanted drop bars. I wanted a more appropriate range of gears.
I'm a student, and did not want to spend too much, but did not want to cheap out. I did a little research, and looked at a few bikes. After a little thought, my heart was set on a 2008 Rocky Mountain Solo CX. So, I went to my LBS of choice, and it just so happened that they had a 2007 Solo CX in stock, in my size. Perfect. I'll take it. In 2008, they pretty much just changed the saddle, and raised the price. So, the bike gave me the 9 speed Tiagra drivetrain I wanted, for the price I wanted. I'll probably take it for a good shake down ride tomorrow.
Specs:
Brakeset Avid Shorty 4 brakes, Shimano Tiagra levers
Shift Levers Shimano Tiagra
Front Derailleur Shimano Tiagra
Rear Derailleur Shimano 105
Crankset FSA Omega, 36/48 teeth
Pedals Shimano PD-M505
Bottom Bracket FSA Mega EXO
BB Shell Width Unspecified
Rear Cogs SRAM 12-26
Chain Shimano Tiagra
Seatpost Easton EA30
Saddle Selle San Marco Ponza
Handlebar Easton EA30
Handlebar Stem Easton EA30
Headset FSA
Wheels Hand Built
Hubs Shimano Tiagra
Rims Alex ACE-18
Tires 700 x 34c Vittoria Cross XG Pro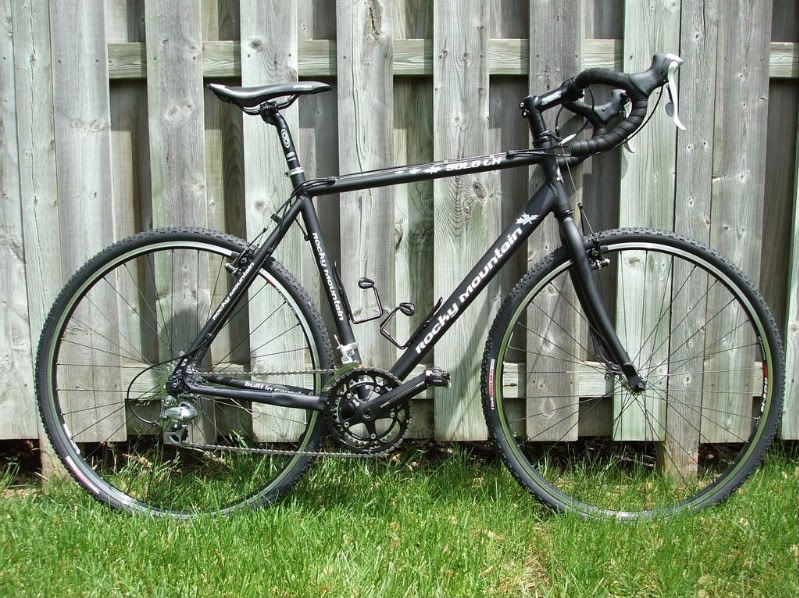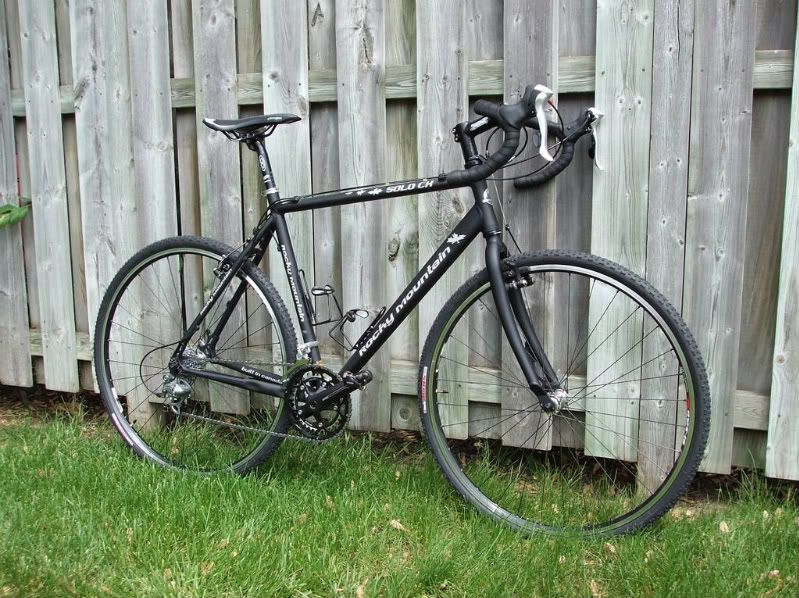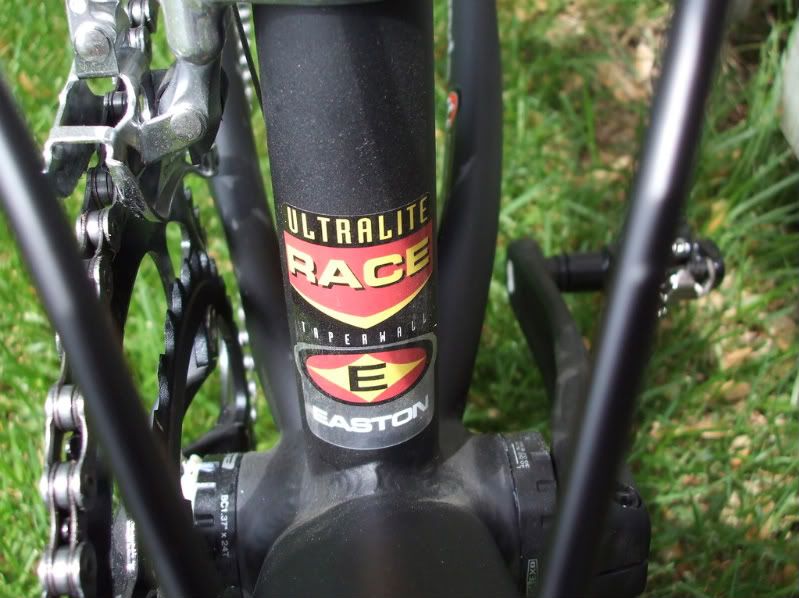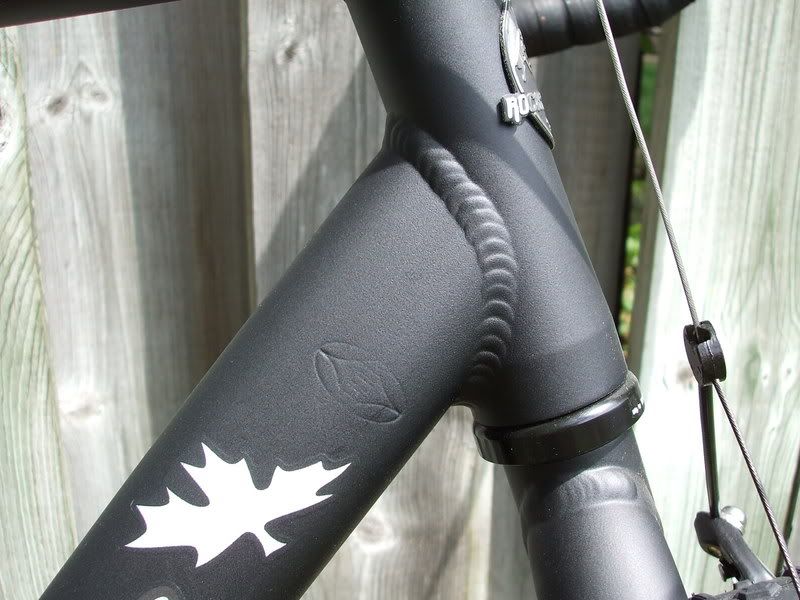 note, this is as i picked it up. the saddle got raised a little, in case you think it looks low in the pictures.