Discussion Starter
·
#1
·
Well, as some of you saw, I broke the Cannondale Capo I was riding. And got this as a replacement...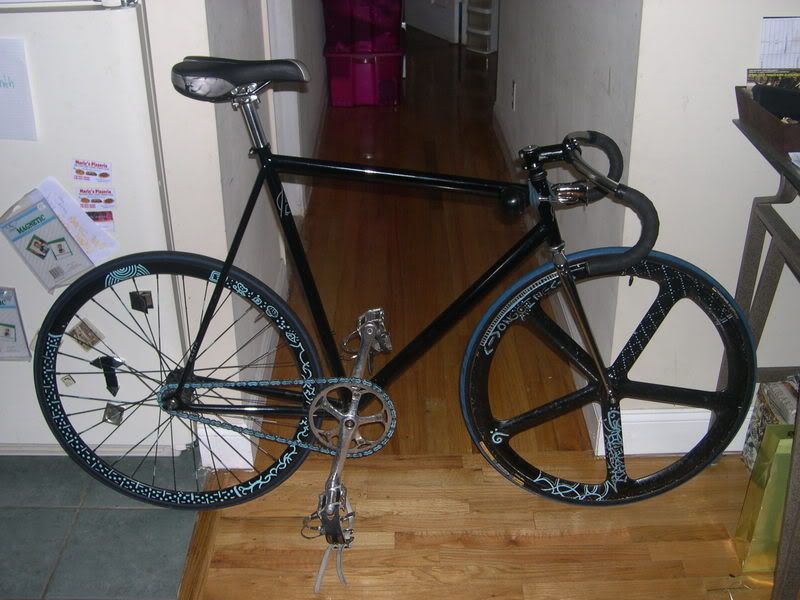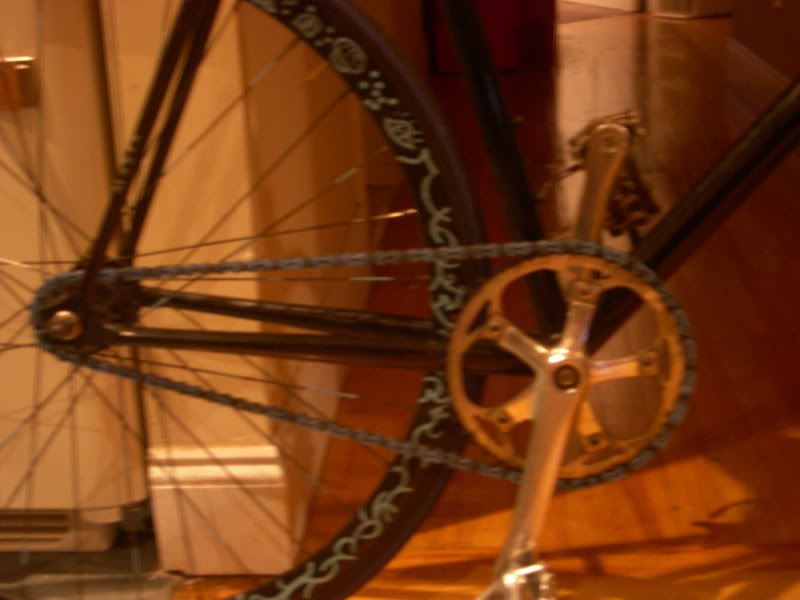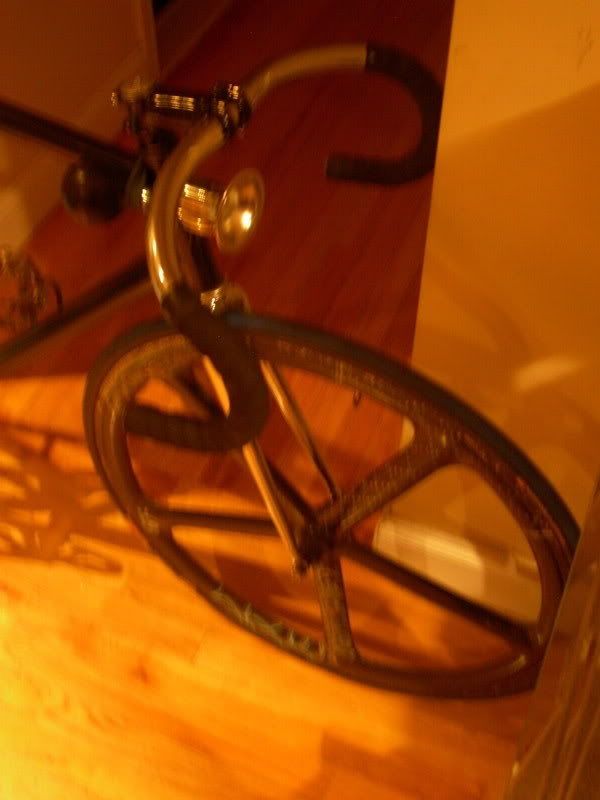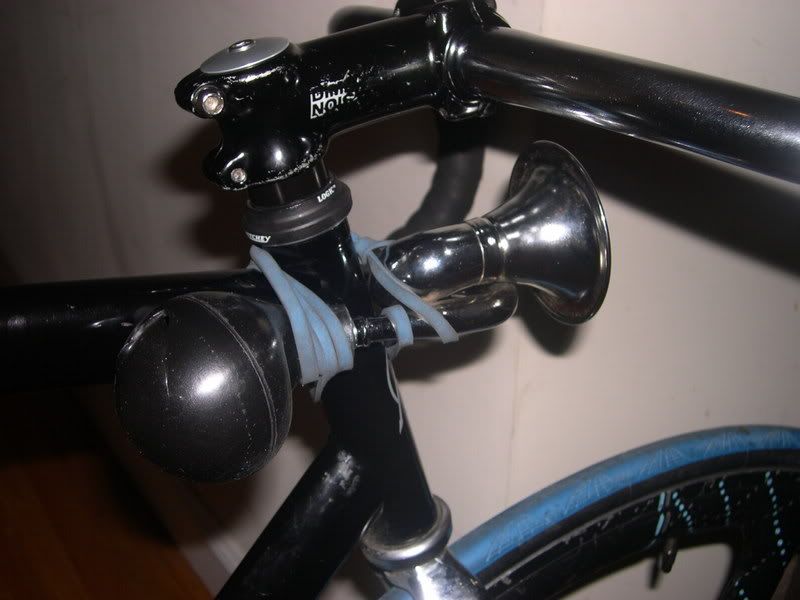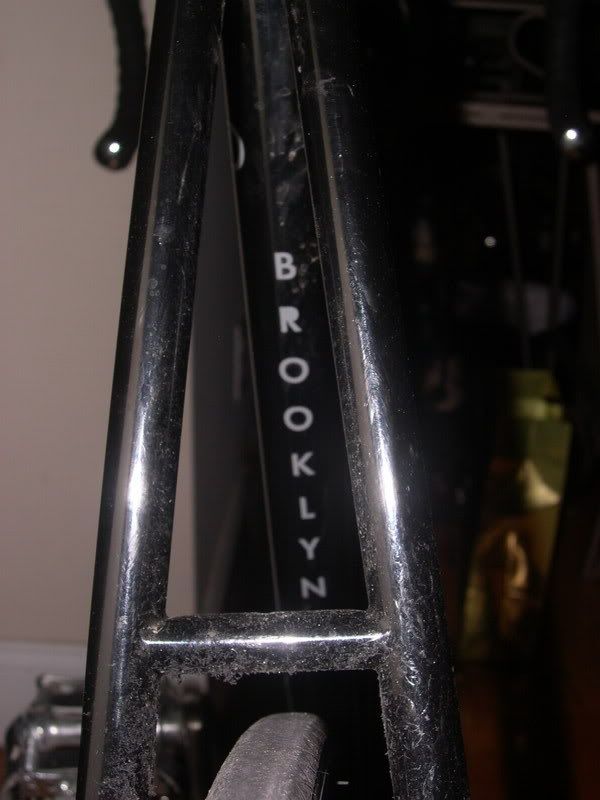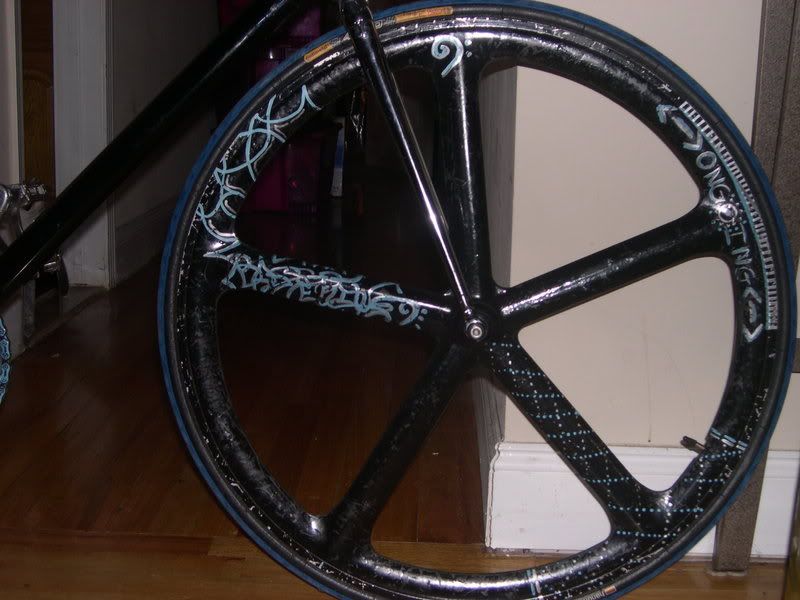 Everything I switched over from the Cannondale besides the headset and bottom bracket.
It's got track geometry, so it's nice and stiff. it's 4130 chromoly I believe and Taiwan made. Idunno who over there is making the frames for them, but they are doing a damn good job. And at $450 for the frame and fork, I think it's priced pretty good.
The one I ahve is actually from the first year run and is one of the last one's form the first one. it has a 26.0 seatpost and the decals are above the clearcoat (hence why there are none on the DT, I peeled them off). Jason, the owner of the shop is an awesome, AWESOME guy and gave me a good deal on the frame, bottom bracket and headset and fork-which is chromed (normally extra). The fork has some pretty lugs on it as well.
The horn I threw on because I had talked my way out of a ticket for having no bell the other day. I always wanted a bugle horn so I got one for 5 bucks...
. I did the crappy drawings on my wheels. Probably gonna end up stripping and just going all black.
Now if it weren't for my heavy-as-all-hell-but-indestructible-wheelset of Arropok and Deep V, this would be a light bike. The frame with bb and fork weighs maybe 5lbs. it comes in around 21 or 22lbs in it's current state with the drops bars (off a Pista, heavy as hell, I normally run Syntace Stratos bullhorns).
I plan on making this my street worthy (messenger) work bike that will see some track time at Kissena Velodrome. I hope to pick up a set of Mavic Ellipse's and maybe even get a Nimble Crosswind on the front/Hed jet as I just really liek the aesthetics of aero rim front and deep profile on the back. This thing could be an easy 16-17lb velodrome demon with the right parts. I hope to get it there over time.
It rides great and takes bumps are so much more tolerable now that I'm back on a steel frame. Doesn't climb like the Cannondale did, but I feel more in control accelerating/sprinting with the Affinity.
I highly suggest if you are ever in the NYC area to head over to the shop. They have some nice stuff in there. They make Tri and Road frames as well, I also saw what looks like a new aluminum pursuit track frame. They were unbuilt/unpainted... but were UBER light.
Sorry for the long post.