Finally got off the fence as to what to do with my "barely used" or as my wife describes "pre-loved" Prince FP Ltd team edition.
It's on ebay for sale
"buy it now"
in 3 different configurations; with Bora Ultras, with Carbon Clinchers by Edge, or also available w/no wheels.
Link to ebay auction
Item # 220387946270
Apologies if I'm breaking forum rules. Not sure of the proper netiquette.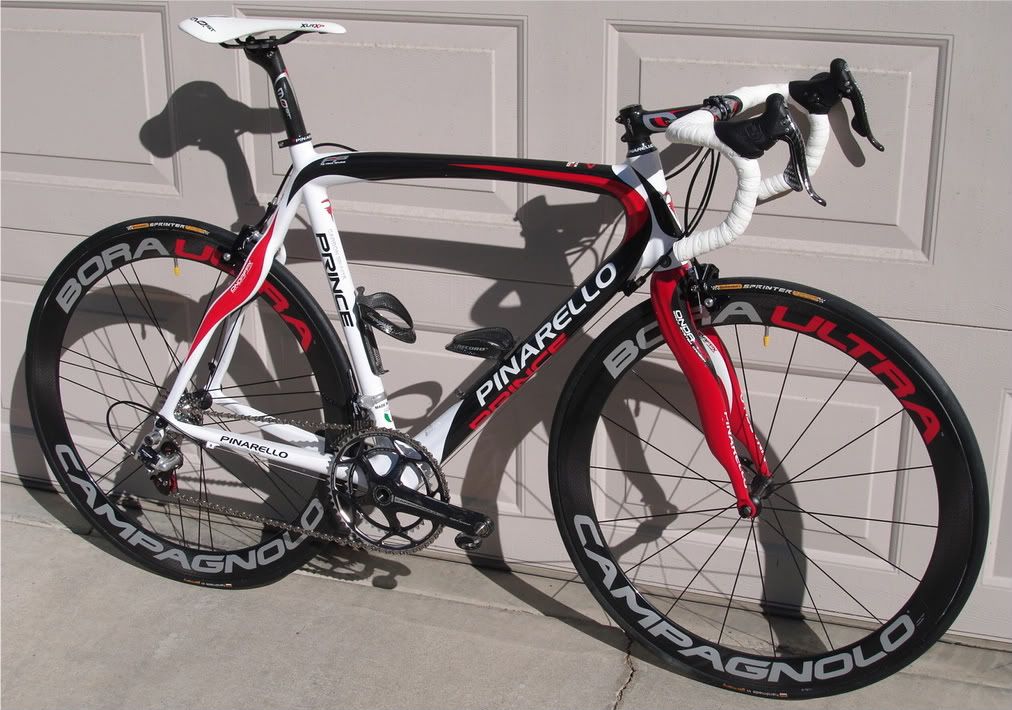 OR