Discussion Starter
·
#1
·
Heres my 08 Onix TDF.
Full Ultegra SL
Look Keos
Specialized Cyclocomputer
Vittoria Diamante Pros.
Swapped bar tape with "Bar Fat" from Specialized. Huge improvement, really comfy stuff.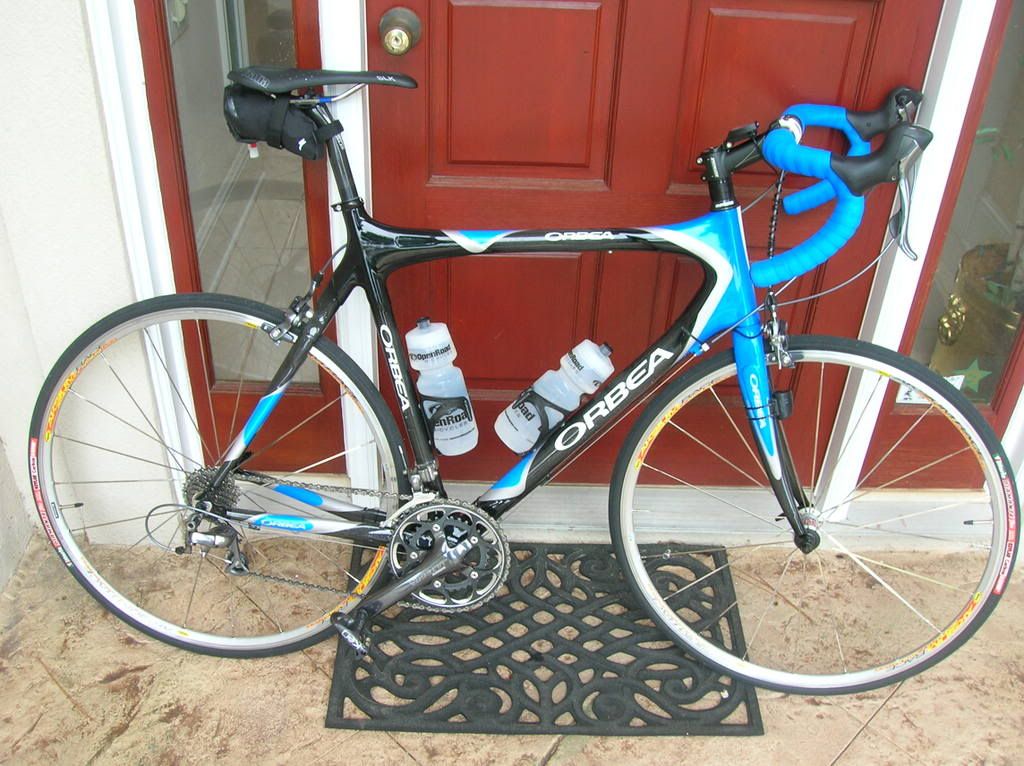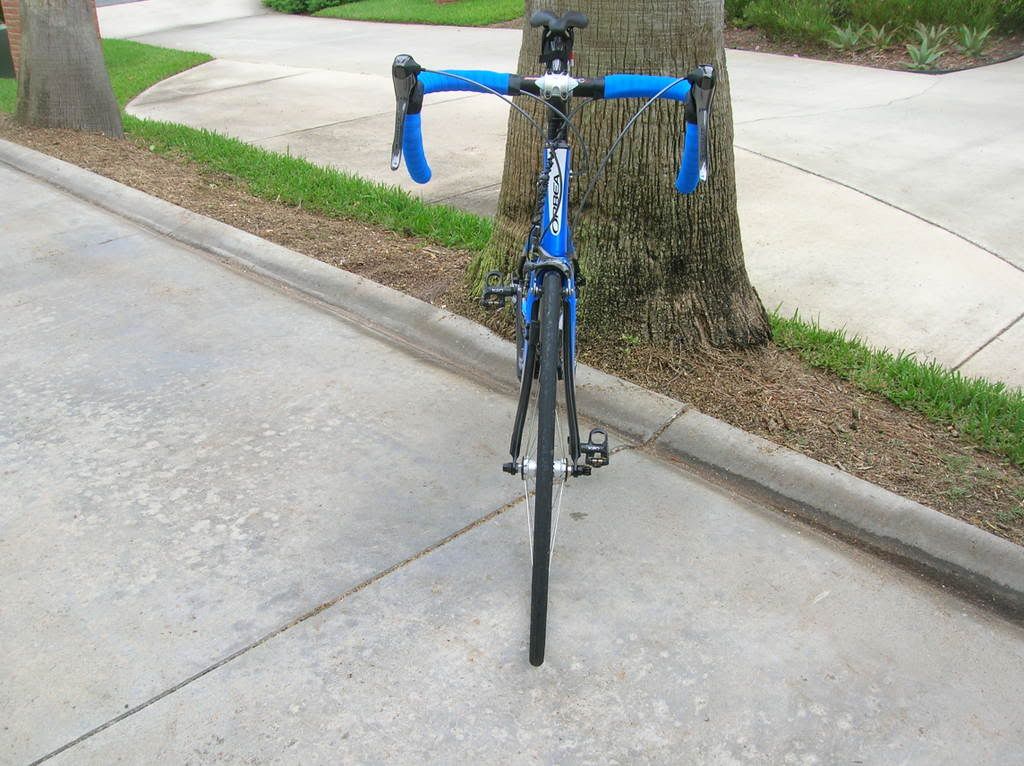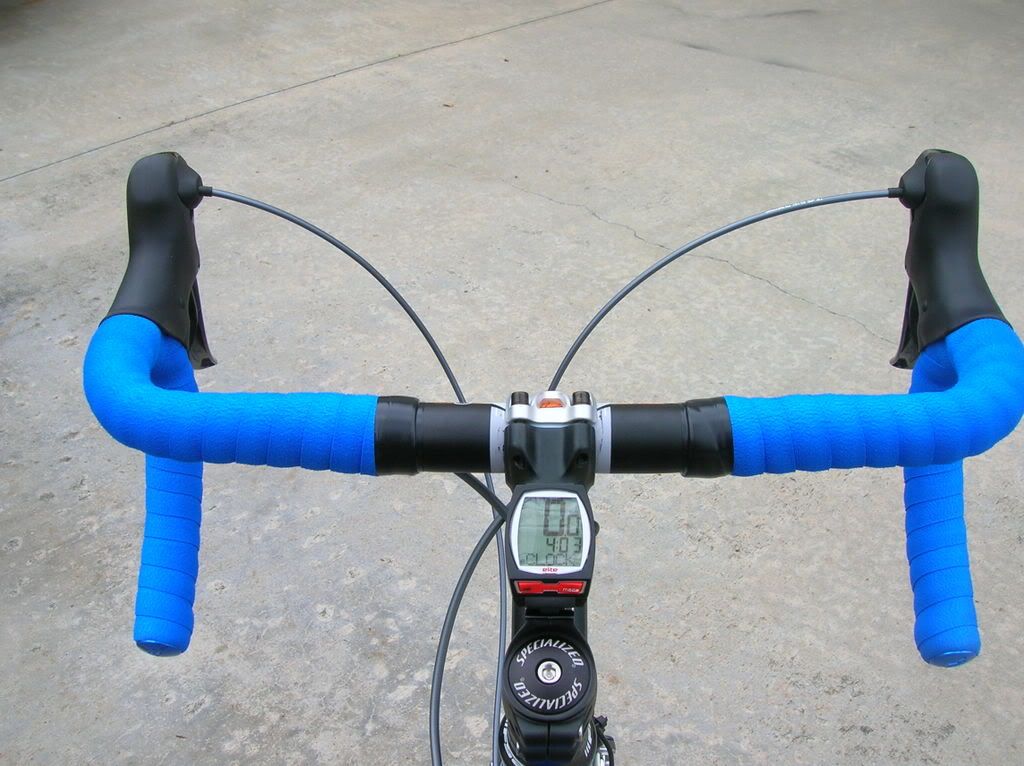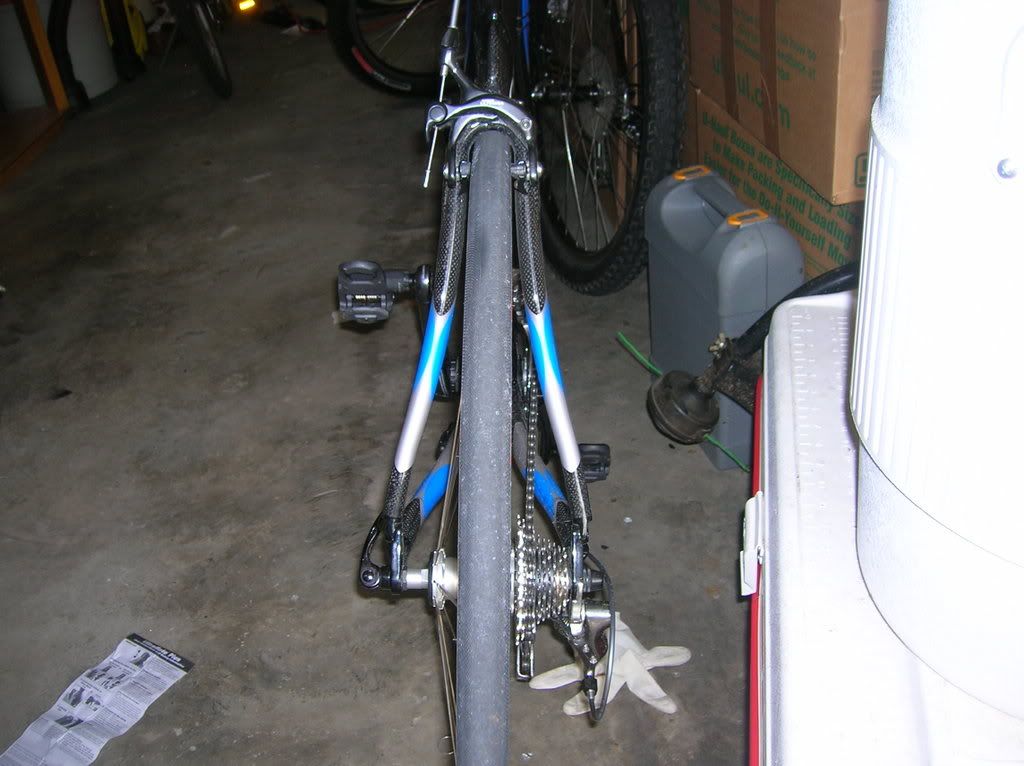 Initial (400mile) Impressions.
The ultegra performs just beautifully. Shifts are quick, exact and quiet.
The frame isn't super stiff, but it does climb pretty well. The BB really doesn't flex noticeably. I'm a big guy, (6'3, 260) and if I can't flex it, I think it'll be great for most others. The ride is absolutely incredible. Its connected to the road, and stiff, but there's no chatter, and pretty pleasant.
I was really disappointed with the Pro Race 2s that came with the bike. They simply cut way too easily. The Vittorias ride smoother @ 130psi, roll about the same, and handle well.
The Keos work well. I am in love with the Specialized BG shoes. Their the mid-range shoe, with a carbon footbed. Their stiff, but comfortable.
The Mavics are pretty good wheels. I've had to true them once, but I was expecting that. Their pre-built wheels, they settle and stretch.
A quick word on the buying process.
Open Road Bicycles
in Jacksonville and St. Augustine FL handled all of the fitting, and the actual order.
They kick ass. Seriously. Great job on the fit, and the price can't be beat. Total bike, with shoes, pedals, computer, cages, new helmet and fit $3079.00 out the door. 15% discount on everything on the bike, and a bunch of free tune-ups and re-fittings. They rock. :thumbsup: