Discussion Starter
·
#1
·
been paying this off for 2 months...i feel like i've been watching the clock every hour of that 2 months...picked her up yesterday...so smooth i just don't know how to put it into words...i just need a slightly shorter stem and she'll be perfect.
i couldnt decide on wheels. i nearly went with fulcrums...anyway after much deliberation...blah blah blah
Australian issue, Medium/Large (53.5cm) Giant TCR composite 1 With Ksyrium SL wheels and Ultegra SL group and pedals.
she weighs in at 17.09 pounds (including pedals!)
Total damage $3950 which is about 500bucks off retail over here...yeah stuffs expensive in australia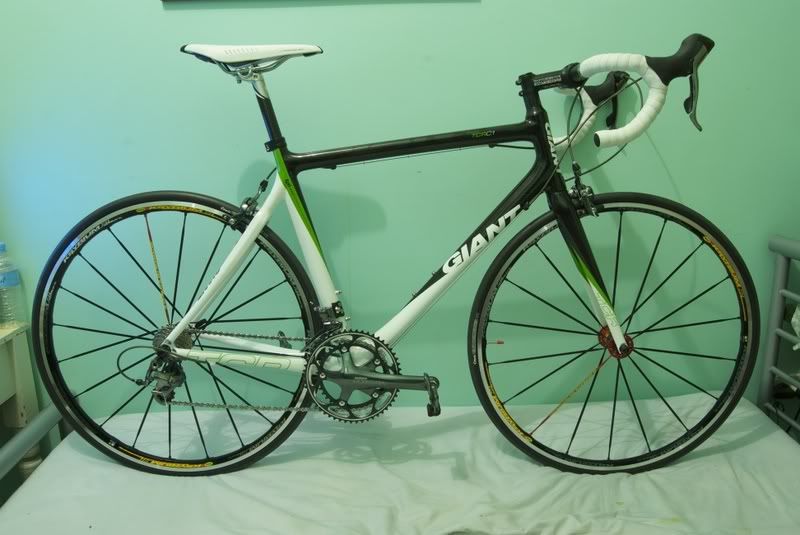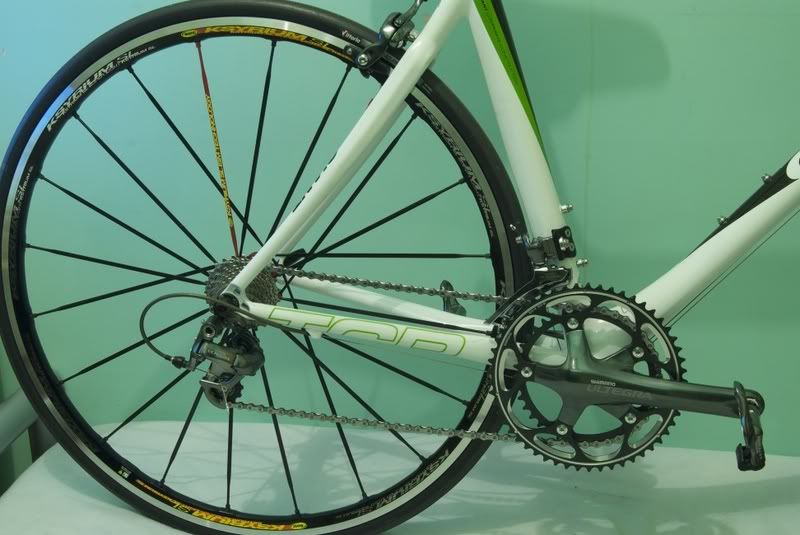 awesome