Discussion Starter
·
#1
·
This is currently on eBay: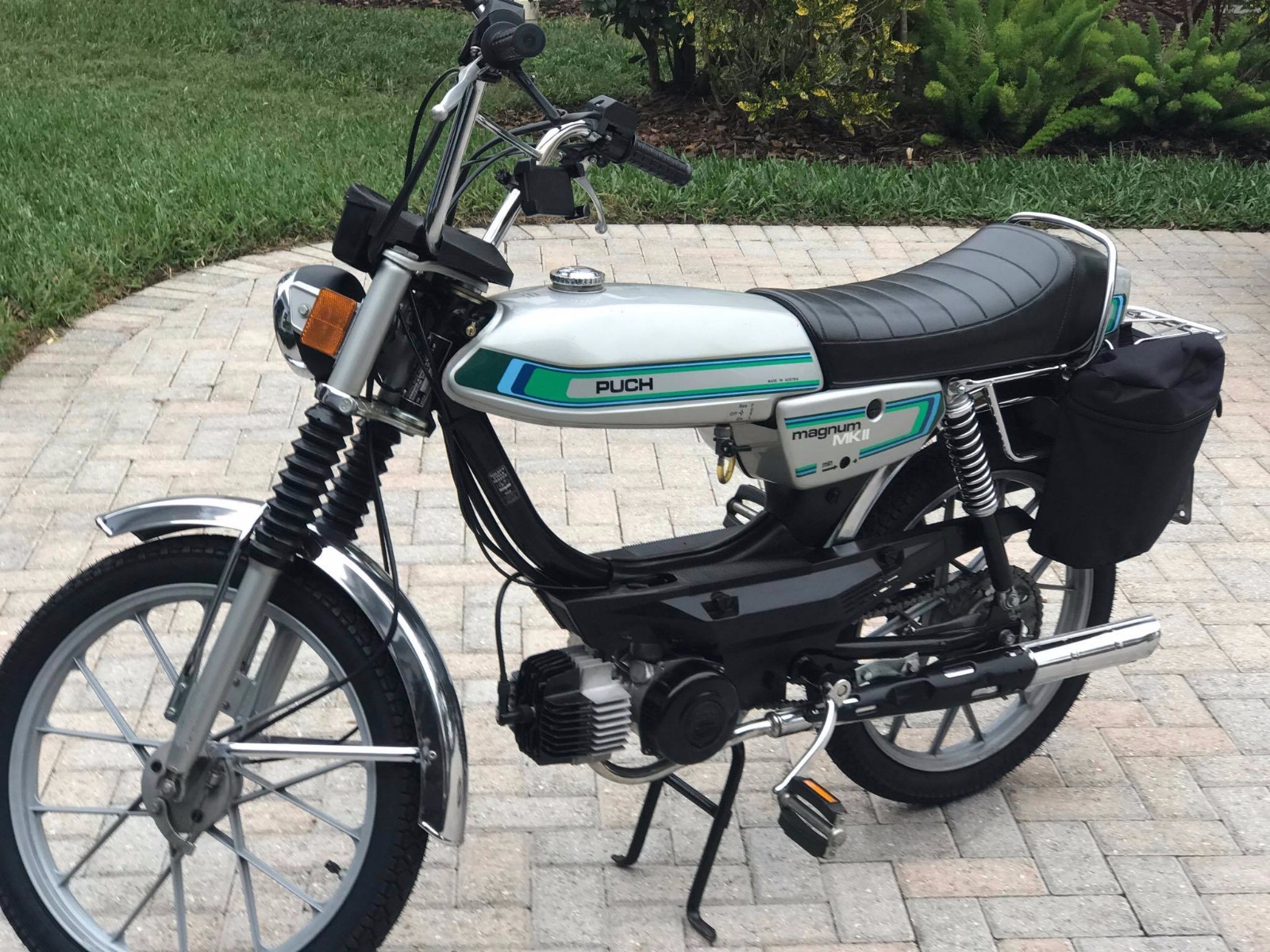 I had the same make and model when I was about 14 years old, and rode it as a freshman to/from high school until the police pulled me over for not having at least a motor scooter license. It sat for months until my dad finally sold it and it was never seen again. Soon afterwards, getting my first car and the pursuit of the opposite sex soon occupied my thoughts and desires of the Puch Magnum soon faded :blush2:
Once more, I am drawn to it again like a moth to a flame. Part of me wants to again possess what was stripped from me in my youth. It's slow, not practical and would seem odd for a middle-aged man to be caught on riding around the neighborhood.
Alas, I'm confused and memories of my youth fill my head.
Rant over....