Discussion Starter
·
#1
·
So last night as I was leaving from a stop sign I caught my foot on something in the derailleur cable area section of my bike (yeah I don't know how that happened). After that I noticed my shifting was getting pretty iffy, all symptoms of having too much cable tension. I went to adjust the barrel adjuster and noticed that it had appeared to come apart a bit. Pic below after I unscrewed it all: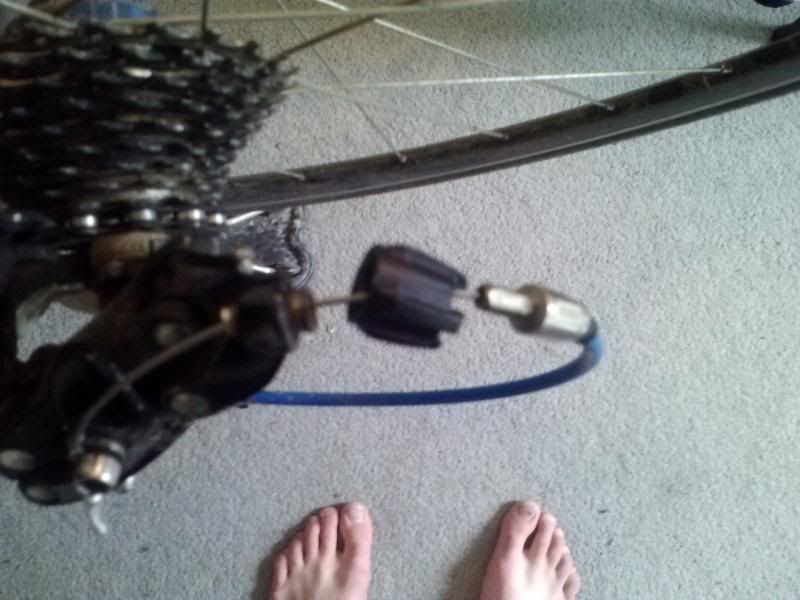 Am I correct in thinking that the black turn-able part should be connected to the rear derailleur body via that little metal piece that goes through the hole in the derallieur and is clamped with the c- clamp (thats not quite in focus?) If so, is it possible to just force it back on or am I looking at getting a new barrel adjuster like this one?
Sram Apex Rival Force Rear Derailleur Barrel Adjuster Assembly : Amazon.com : Sports & Outdoors
I prefer to do all my own wrenching and would rather not have to take it to a shop. Thanks!