Ride (Report) to Obama, Berlin.
Miss Majura wanted to see why there's all this hype about Obama. Both of us can't vote- being non-US citizens - so all political viewpoints aside, the main reason we went was out of interest, since whoever becomes US president will influence the world for 4-8 years in a pretty significant way. Also, both of us have never really attended a large political speech, since the weather was nice we thought why not?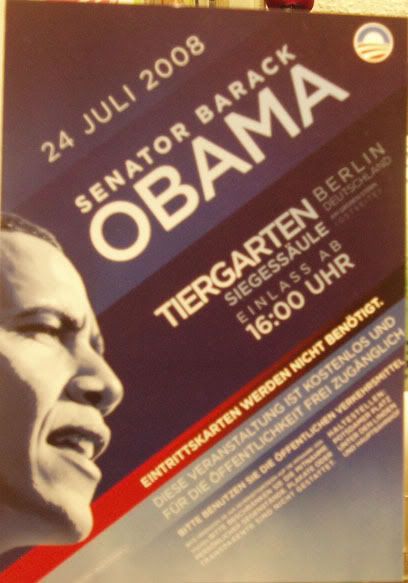 US Germans were handing flyers out in the days leading up.
I diddn't take any photos on the way there, Unter den Linden is busy enough during peak-hour but with the speech many more people were riding bikes causing a bit of chaos. But we got there eventually and locked up our bikes, deciding to walk from Brandenburger Tor to Siegessäule since there were so many people already there.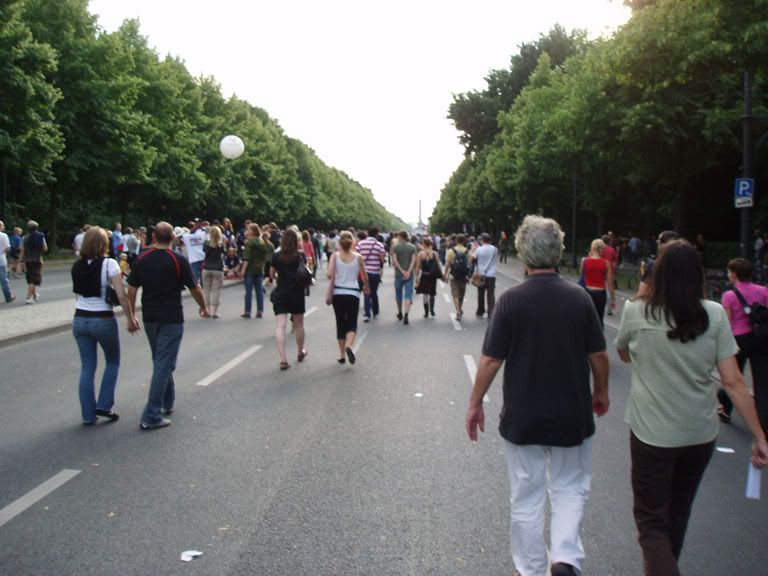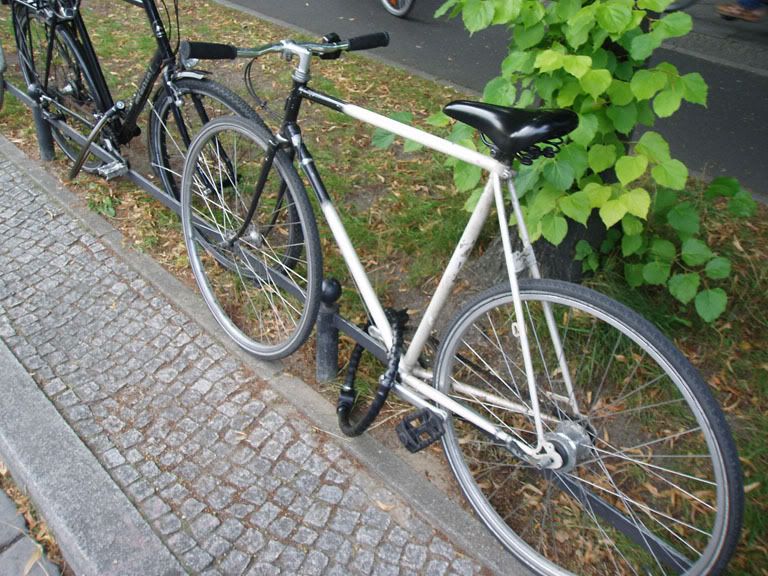 BSNYC readers: 3-speed Coaster "hipsterised"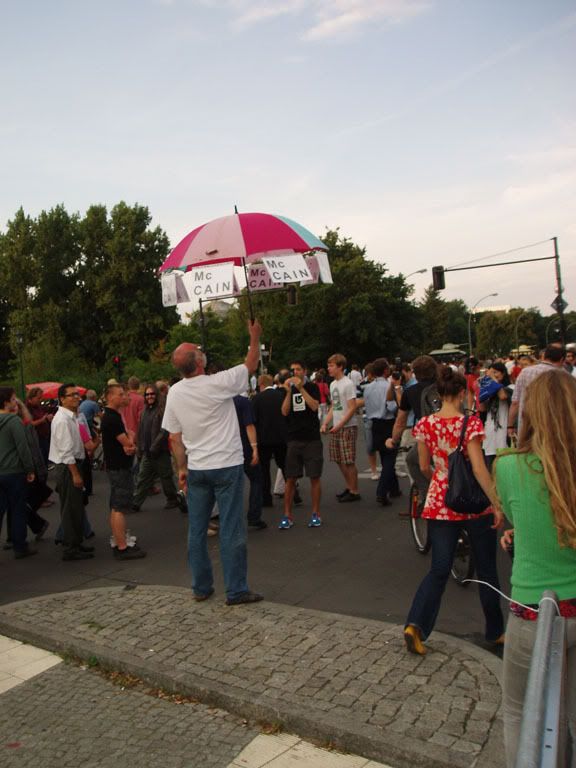 McCain Supporter DIY style... out of campaign money already? *kidding*