Discussion Starter
·
#1
·
Going up the mountains is a glorious switchback road. I've grown to love climbing switchbacks because you can be sure they are never going to be abnormously steep:
Here's another view down towards the Danube in the distant haze: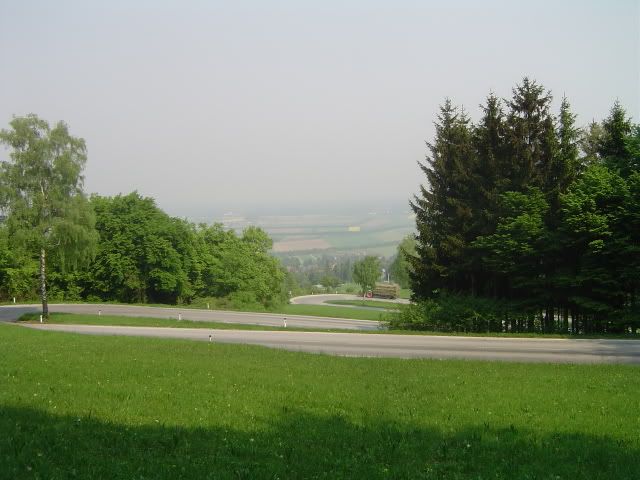 At this point I got a little distracted because a classic sportscars ralley came shooting down the road, with gems like this:
and this: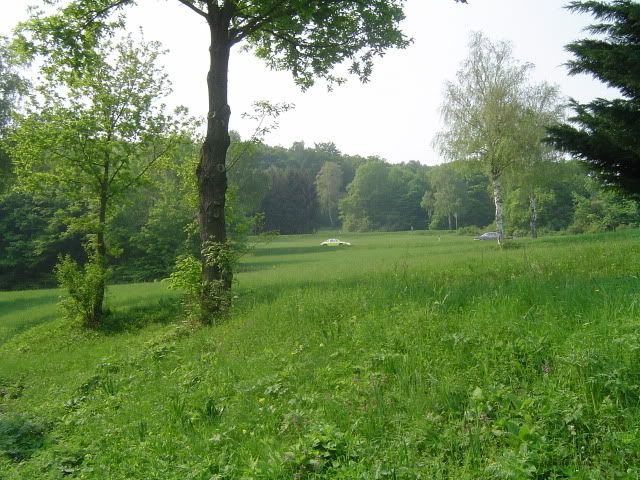 Once you are in the woods, the roads can get pretty steep: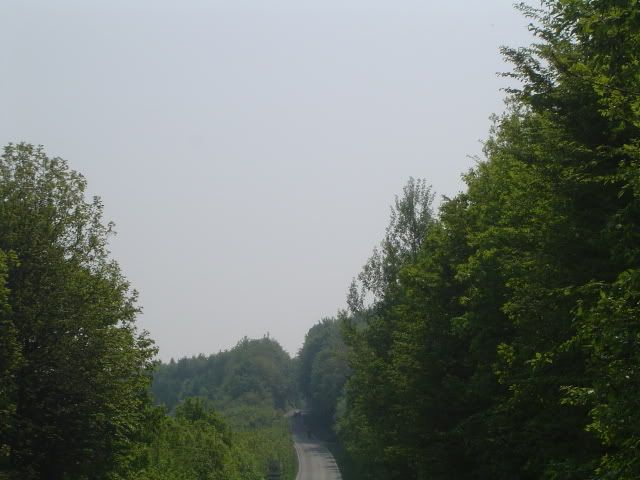 And then I made the mistake to take the cobbled Höhenstrasse, which is no fun at all: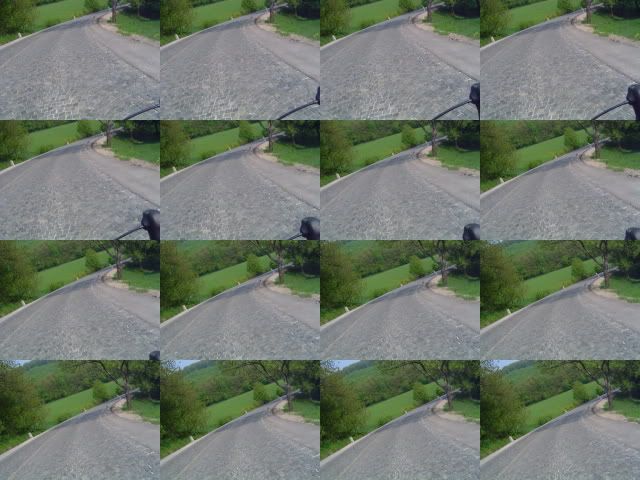 Apparently, my camera gave way on the cobbles, and I headed home. 55 miles, 3:36 hours, 14.8 avg, max speed 36mph.
A few observations after riding in Austria for two months:
--Climbing is addictive. I could absolutely do without descending, as you have to stop moving your legs, and are pretty much at the mercy of the road, your bike, and other drivers. I would never have thought that I would feel that a 5 mile climb is too short.
--Everybody bikes here. There are a lot of older folks on strange upright bikes going for strolls along the river, but above all there are many older gents with white hair taking their vintage Colnago for a spirited stroll. Lots of serious female bikers. Some curious concepts of road safety, though. Helmets are still optional. The Austrian biker thinks nothing of riding through traffic on his aero bars without helmet and--that took the cookie--talking on his cell phone.
--If you travel, and if long distance riding is your goal, do yourself a favor and invest in good shorts and jerseys. A friend gave me a wool jersey for my birthday, and I haven't worn anything else since. Warm when you need it, wicking, and wicked looking. Like my Assos shorts, it gets better with every wash.
--All the Power Bars and gels and stuff are caffeinated here. Great stuff.