I have no affiliation with this. If this were my size, or I knew someone who needed it, I'd be all over it like stink on poo...
Someone on ebay is selling a Norco Search XR S frameset in 55.5 cm size.
I've built three of these steel Norco's for people (me being one of them) and they are amazing do-it-all bikes. They build up easy, are super comfortable, and have lots of mount points for fenders, racks, bags, etc...
I've been trying to get my hands on a 60.5 cm version of this for quite some time. According to my local dealer Norco is out to 2022 on pretty much everything in their inventory.
The one I built for my girlfriend is a unicorn bike (as far as she's concerned). It's the only bike she'll ride (over her BMC RM-01 and even her Specialized E-Bike).
This has been on ebay for a few days now. I've been following the auction, mostly out of curiosity, and noticed the seller sent out a message to watchers with a lower offer.
Auction says it's "New". Still in the original box.
I highly recommend it if this is the kind of thing you are looking for (quality steel all-road with decent tire clearance and endurance geometry)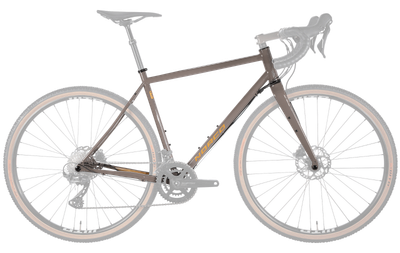 Find many great new & used options and get the best deals for 2020 Norco Search XR S frame and carbon fork steel M/L gravel Bike 55.5cm 700c at the best online prices at eBay! Free shipping for many products!