Scott CybeR1
2011/2013 Scott CR1 Pro HMF - my new road racing bike build and rides story
For several years I've been searching high and low for a carbon fibre frameset for my new road bike build, but in vain. At one point, I even very nearly ordered a "Chinarello". Luckily, good things come to those who wait!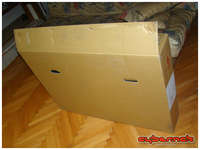 And all the wait has been worthwhile as in Summer of 2012 my friends from Planet Bike provided me with an opportunity to purchase a brand-new-in-box 2011 Scott CR1 Pro HMF frameset. Eventhough I've originally had a vision of a white colour for my new bike, Scott's minimalistic half-stealth matt black appearance has quickly grown on me.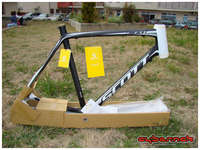 I've had a lot of time to figure out the required frame size and since I fall somewhere between L/56 and XL/58 - in the end I went for L/56, as all manufacturers seem to make XL frames with very long head tubes.
I was very excited to have started my new road bike build at long last. The very first step - unpacked and put on the scales, of course.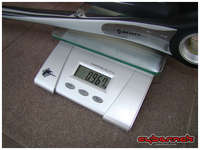 The verdict was 967 grams! I was amazed at how much material weighs so little and carries so much weight and various forces on its "shoulders", while being much stiffer than an aluminium frame at the same time. Just over 1013 g with the rest of hardware that's going on the frame.
I was happy with the fork weight as well, at 379 g uncut.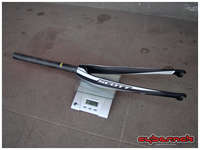 In the photo gallery, you can find photos of the paintwork, matt UD carbon fibre, details etc.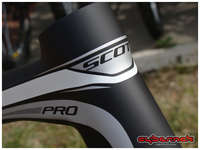 Full-size photos:
cybernck's photos :: Scott CybeR1