Discussion Starter
·
#1
·
This is my finally completed singlespeed road bike. It's no fixie yet, but it has aspirations - you'll have to forgive me. This forum helped with the build more than any other did.
I did a search one night on Ebay for 'lugged', just to see what came up.
This frame popped up. A 70s era Gitane Tour de France 'professionnal' with a Stronglight 93 crankset and a new headset installed. It also came with some old cable clamps embossed with the Stronglight "S".
Reynolds 531 steel and my size!
I knew very little about road bikes, but it looked interesting, so I gave myself a very minimal spending limit and made a bid. Without too much effort, I ended up getting it.
I was happy and at the same time thinking holy $h*t! I know nothing about skinny tires, and my first build ever is a French-made 35 year old frame with no derailleur hanger.
My initial goal was to build it for as little as possible. Powder coat and throw on what I could find - keeping it vintage was never a goal.
When the frame arrived, it looked better than I thought it would. Ratty yes, but kinda cool.
I decided to keep the paint and stickers as they are. Some day it may head down to San Diego for a restore from Cyclart, but for now it'll stay rough around the edges.
I started doing research, getting educated, and began collecting parts. Sheldon Brown helped a lot. The 'cheap as possible' idea went out the door quickly.
With the Path's assistance I chose Surly flip-flop hubs. It'll be a fixie someday, when I get some road skills and get the gearing dialed. They built a great set of wheels. Gearing is 42 x 16 for now.
I am pleased with how it turned out. It's a blast to ride.
I like the yin & yang of it. The crunchy with the smooth as Billy Bragg said.
After Googling Gitane and coming up with multiple French soft-core porn sites, I have learned that Gitane means Gypsy.
So here is 'Gypsy'.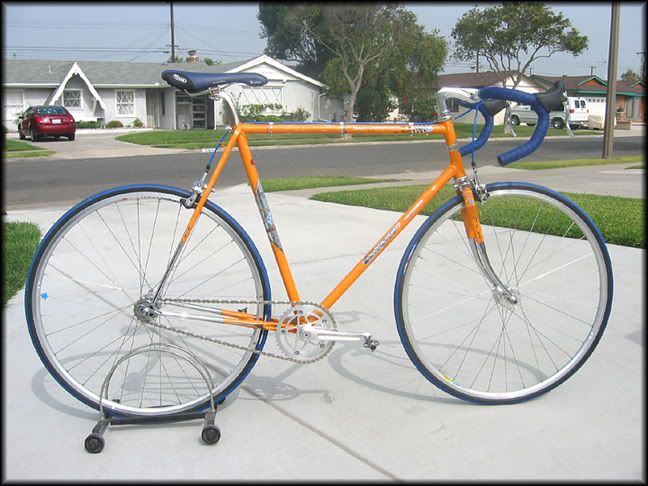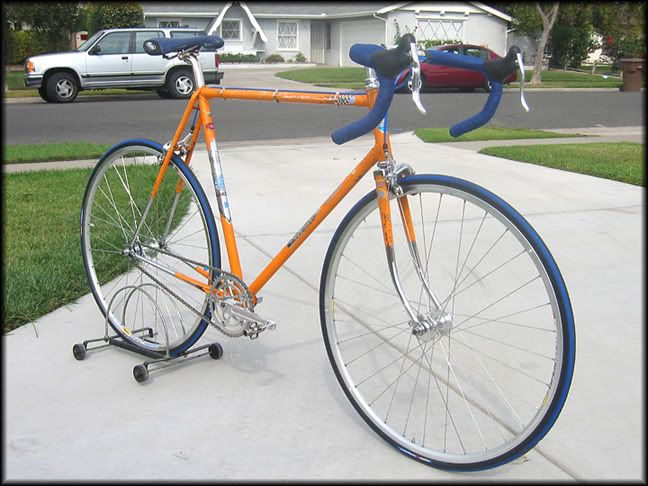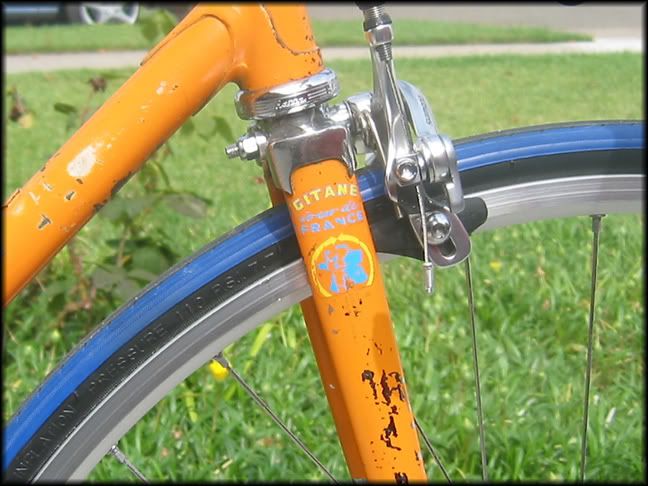 Simplex dropout