Discussion Starter
•
#1
•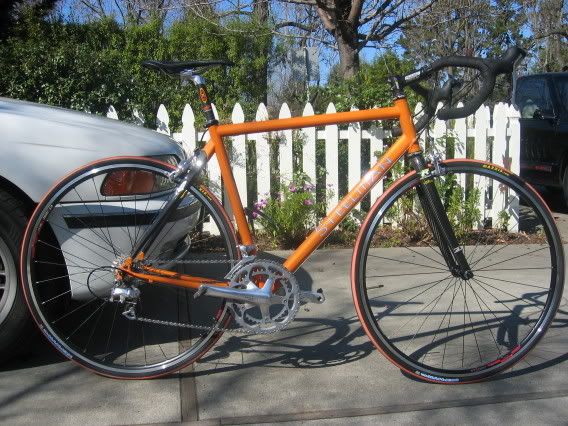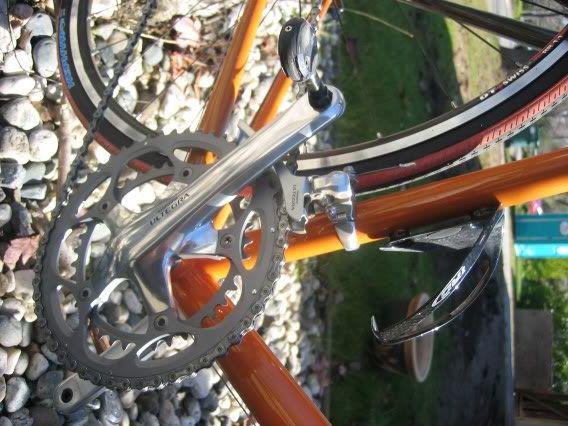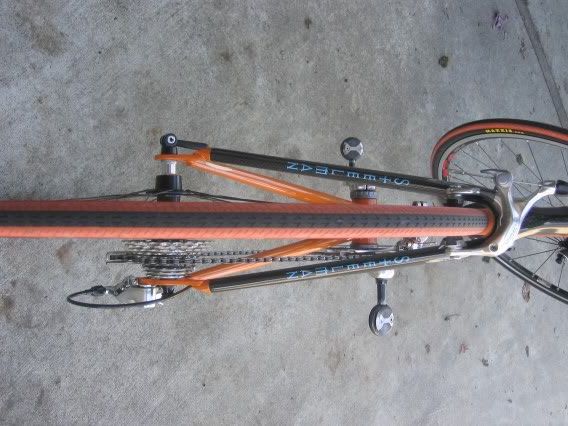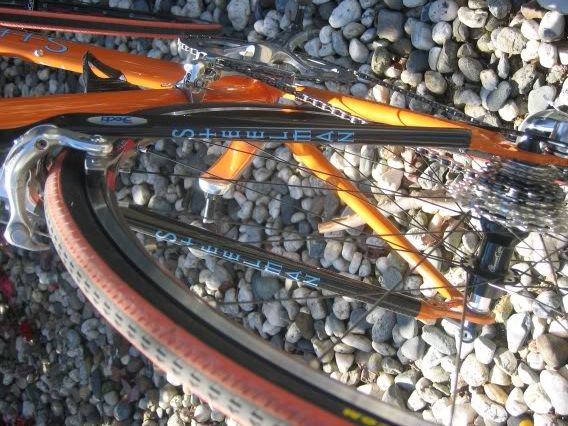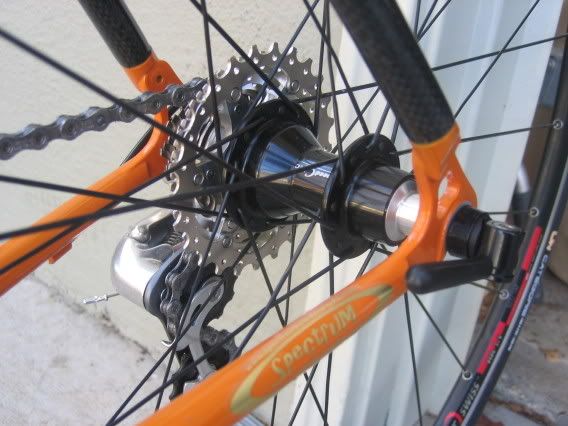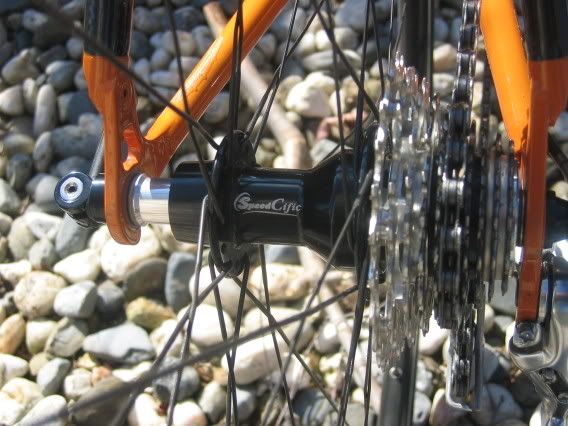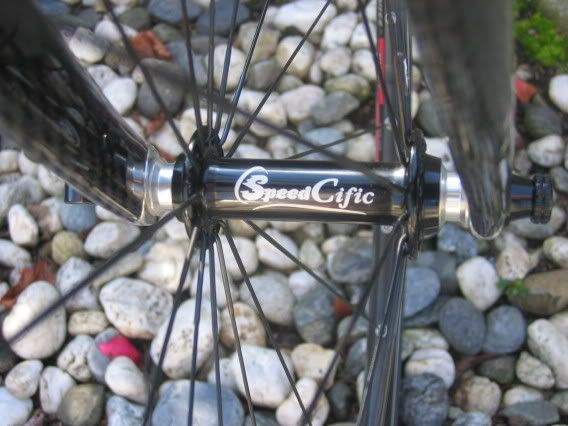 Build
Frame: "New" Steelman steel frame w/ carbon seat stay
Fork: Ouzo Pro
Seatpost: Easton EC70
Headset: Chris King, what else...
Stem: Ritchey WCS
Saddle: Selle Itallia SLR
Kit: Full Ultegra 10
Wheels: DT Swiss Rims built by Mike Garcia
Handlebars: Easton EC90
Bar Tape: Cinelli
Bottle cage: IRD carbon
Tires: Maxxis Zephyr 700 x 23c
Pedals: Speedplay X3
Total weight as shown: 17.91 lbs (lightest Steelman my LBS has seen, probably not including full carbon frames...)
Intro:
This started when I saw this frame on ebay. I'm more of a CXer, I have a Van Dessel CRB, Il Pompino and IF Planet X. I never intended to go full roadie until I saw this frame for cheap. It was being sold by an auction house for cheap (WAY less than $1K) because it had head tube damage. I took a chance and put a low bid and won. I was slightly more bummed when I got it because there were also some scratches on the down tube, near the logos. I figured that it's steel, and I could have it fixed by Brent since he's about 10 min away. Most of the bike parts are from ebay, craigslist, or on sale, all except the FANTASTIC wheelset from Oddsandendos. I saved a lot of money vs having to buy this all new, though it was not built to my size.
Frame:
I took the frame to Brent for repair. Apparently, he built this for himself, but upon shipment back from the painter, it was damaged. He got insurance from the shipper and the shipper sold it. He and his wife are great to work with, I could easily see getting a brand new frame from him. This frame apparently is the only one he's built in this configuration. I saw a few of the bikes on his website in person. Wow. Fantastic workmanship and great paint jobs, especially the latest one w/ the blue ghost flames. I noticed Brent's own carbon bike and he gave a thumbs up to the DT Swiss rims he was using. Hence...
Wheelset:
What can I say. From all the recs on this board, I decided to give Mike a try w/ a set of Oddsandendos with DT Swiss rims. Black Speedcific hubs, black 28 spoke rims, black Wheelsmith bladed spokes, silver aluminum nipples, brass on the rear drive side, and Ti skewers. Once again, a great husband and wife team to work with. Mike really knows his craft and made a point to note all the parts of my wheel build, including noting that the silver nipples I wanted would be different colors for brass and aluminum. Weight came out great, 649 g for the front, 874 g for the rear. At the LBS, the owner was also impressed w/ the weight.
Ride:
Positives:
I only took this on some short rides this weekend, but I can sum up the ride in 2 words: fast and smooth. I don't know if it's any specific component or the combination of that and the frame, but somehow this ride is WAY smoother on the road than my CX w/ 32's. I've ridden my CX w/ road tires and it was harsh. Not even close to being the case here. This is the first bike I've tried w/ Ultegra 10 and the shifting is SMOOTH. I can accelerate and climb better than I thought I could as well. On my normal short loop, I shaved a few minutes off my average time, even including the 4 or 5 times I had to stop to adjust my slipping carbon post... The bike handles like it's on rails, it tracks REALLY well. I was able to hit 35+ MPH and the steering was on point, I would've had no problem taking a hand off the bar. The freewheel can also get noisy at higher speeds, for a bit, it sounded like Chris King hubs...
Negatives:
Since this wasn't built for me, it's slightly long, probably 1 cm. I need to figure the best way to shorten the cockpit, either w/ a shorter stem or even trying those Salsa Poco bars. The EC90's do not work w/ all the ergo bends it has. I also goofed on the bar width, I thought I could go up one size on width and realized I went up two. I feel like a kid riding my dad's bike. Need to find some narrower ones. This bike is so quiet, I can hear the road gravel/sand kick up and "ting" when it hits the downtube. I get paranoid that the paint's getting chipped. Don't buy an IRD carbon cage, one bump and that bottle shoots out like a rocket. Jury's out on the seat, I prefer hard seats but not sure of this one yet.
I hate to admit it, but my cross bikes may not get a lot of ride time during the off season...