Discussion Starter
·
#1
·
Definetly I don't need another bike.
I have and the Bianchi 928SL and the Colnago EP as #1.a and #1.b bikes, and the C40 as the #2 for bad weather. Only a madman would be in the search of another bike.
What brought me to Colnago was Rasmussen's Extreme-C, I simply loved that bike and its simplicity, black PR00 paint scheme, full DA 7800, DA 7800 carbon low profile wheel set, with Vittoria tubulars and a one piece handlebars/stem.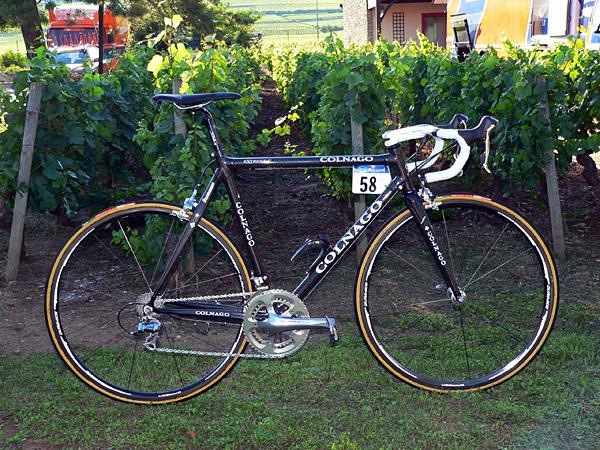 In fact my Bianchi 928SL was modeled after that bike, it has near all the elements, but the Extreme-C frame.
In my Internet wanderings I felt into an ad on an Italian Website offering a Colnago Extreme C in my size (56 traditional), 7800 build, DA wheels, Cinelli Ram bars. It was love at first sight. I contacted the seller and he gave me precise measurements, we are same height so the bike was setup exactly to the same measurements that I set all my bikes to. Too tempting. The bike was for sale in Ferrara Italy though and the seller wanted to sell it locally, pick-up only.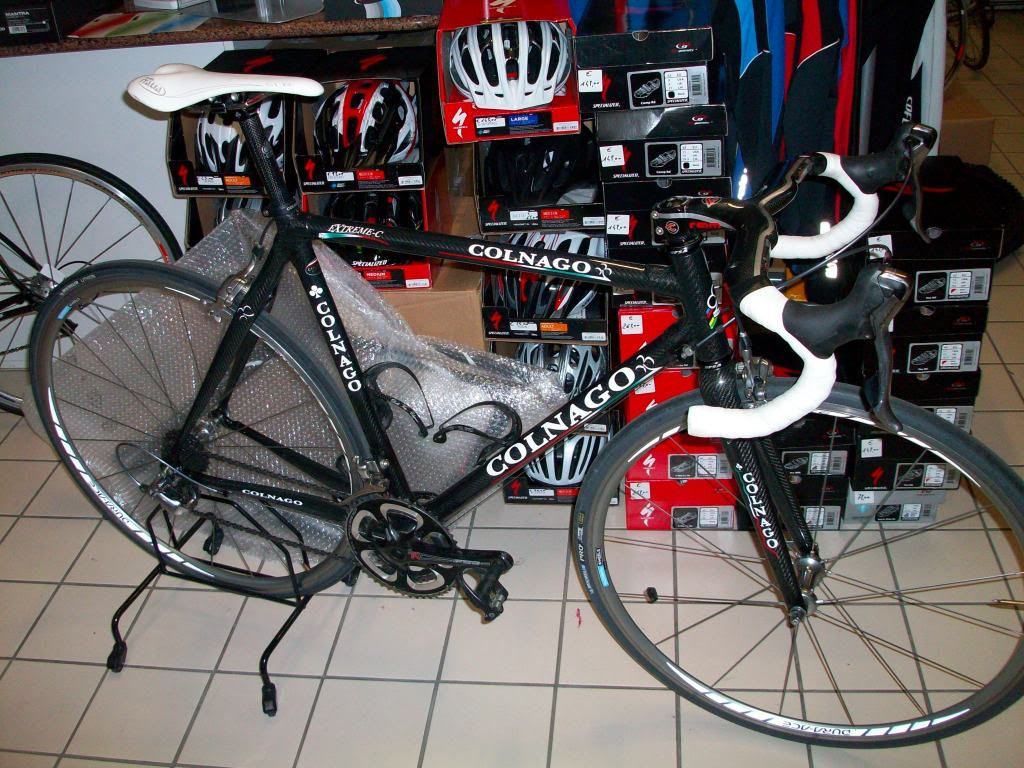 As I said before, only a madman would be in the search of another bike. And as I don't have a wife like fabsroman I had nothing to stop me to go there and buy it. So I had to look for excuses and reasons why not to buy it.
I am a hobby builder and seller so I had a Bianchi 928L I built last winter, is a big bike, size 61 that has been for sale since the beginning of the spring and there was no real interest on it. The season is ending so it was very improbable I would sell it. So that was the perfect excuse, I then decided, "If I sell that Bianchi then I will buy the Extreme-C otherwise I will have to pass on it".
A week went by, and by surprise two guys contacted me about the Bianchi, came to try it and finally one of them decided to buy it when I told him I had another guy interested on it.
So there were no excuses left.
I HAD TO go to Italy and buy it !
I planned then a long weekend in Rimini, one of the best Italian summer resorts, I coordinated with the seller to meet in Bologna that is on the way to Rimini and only 25Km from Ferrara, I decided to go by train and then use the bike there for a beach + cycling little holiday. I Picked the bike in Bologna and then followed to Rimini by train. I swaped the saddle by a Selle Italia SLC and well the bike has a compact, but with a 12-23 cassette so it gave a gearing range close to an standard.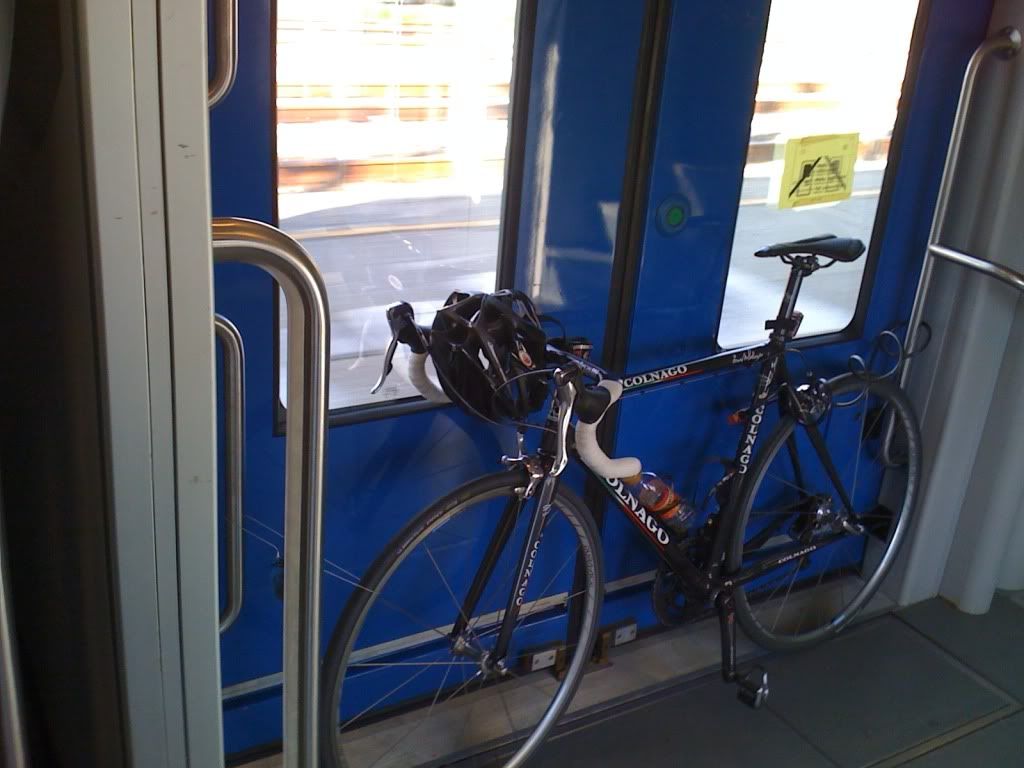 Rimini is a great place; I had great times at the beach and at the vibrant nightlife that it offers. I brought my cycling clothes and could ride there from Rimini to San Marino, but it is mostly a flat area with lots of wind.
Here some pictures of the old town in Rimini
The Augustus door
The Tiberius bridge built on the 1st Century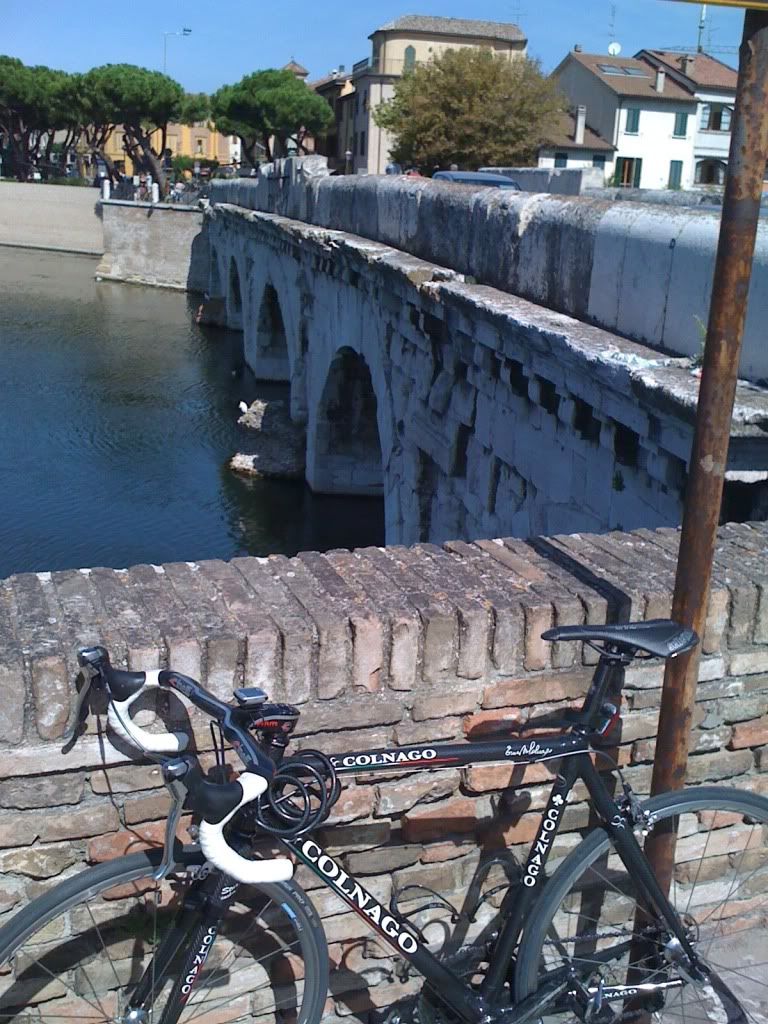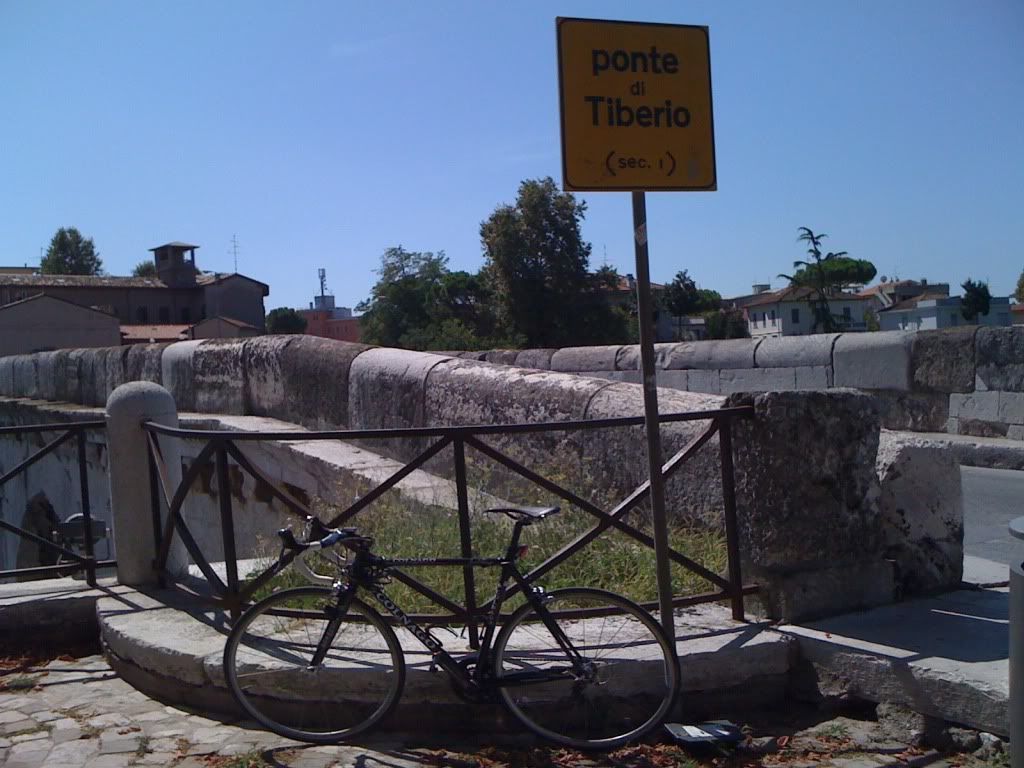 pavé on the bridge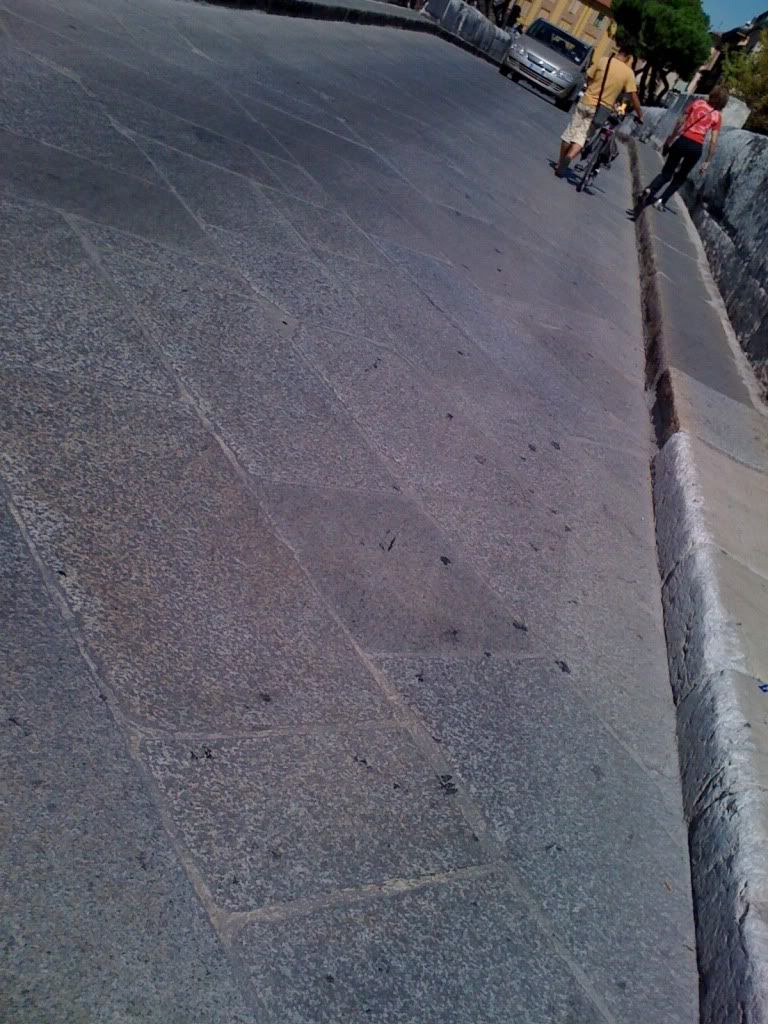 The Rimini old town is fully Paved. two kinds of pave though,
the old roman one.
the modern one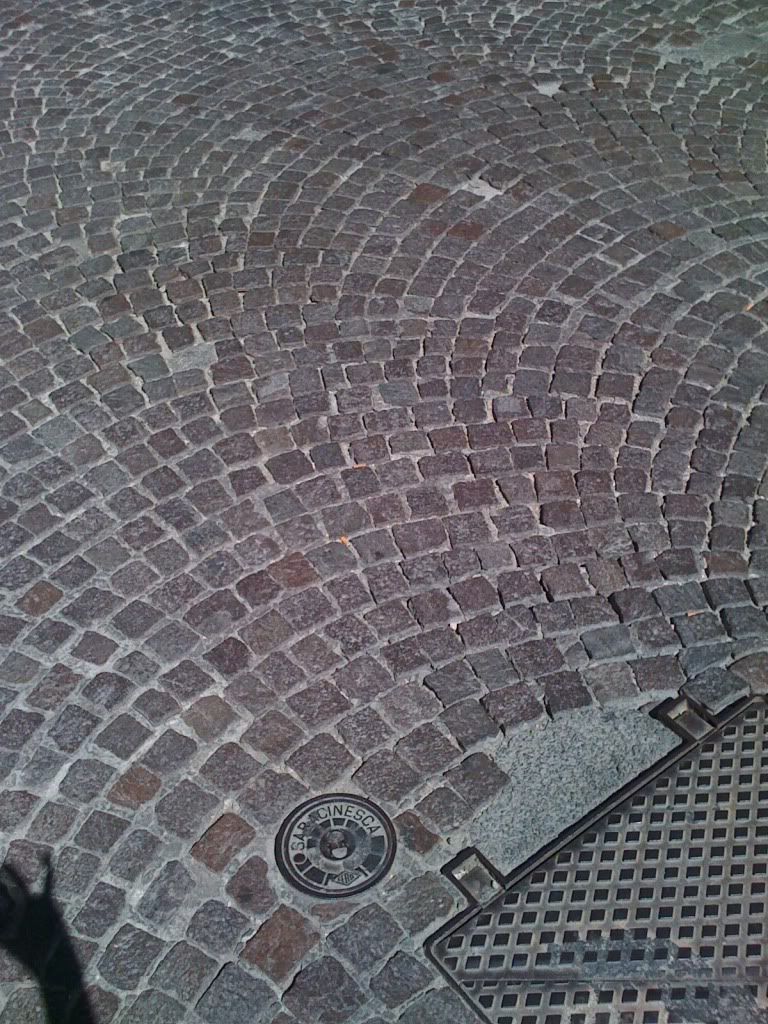 the theater place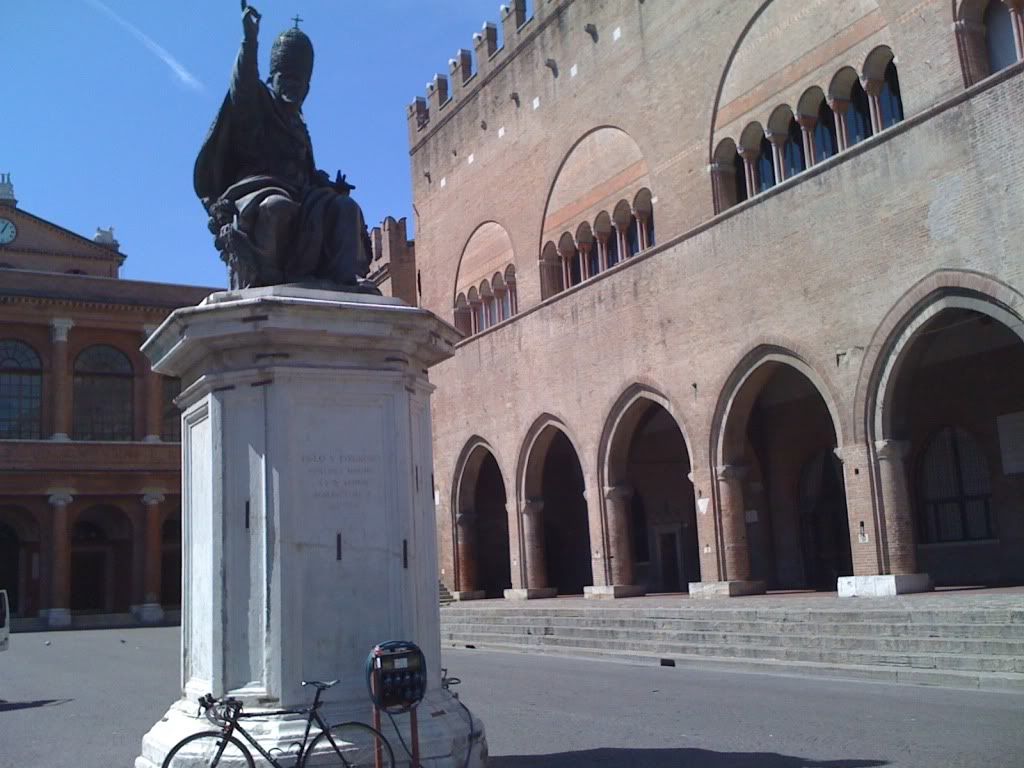 the medieval castle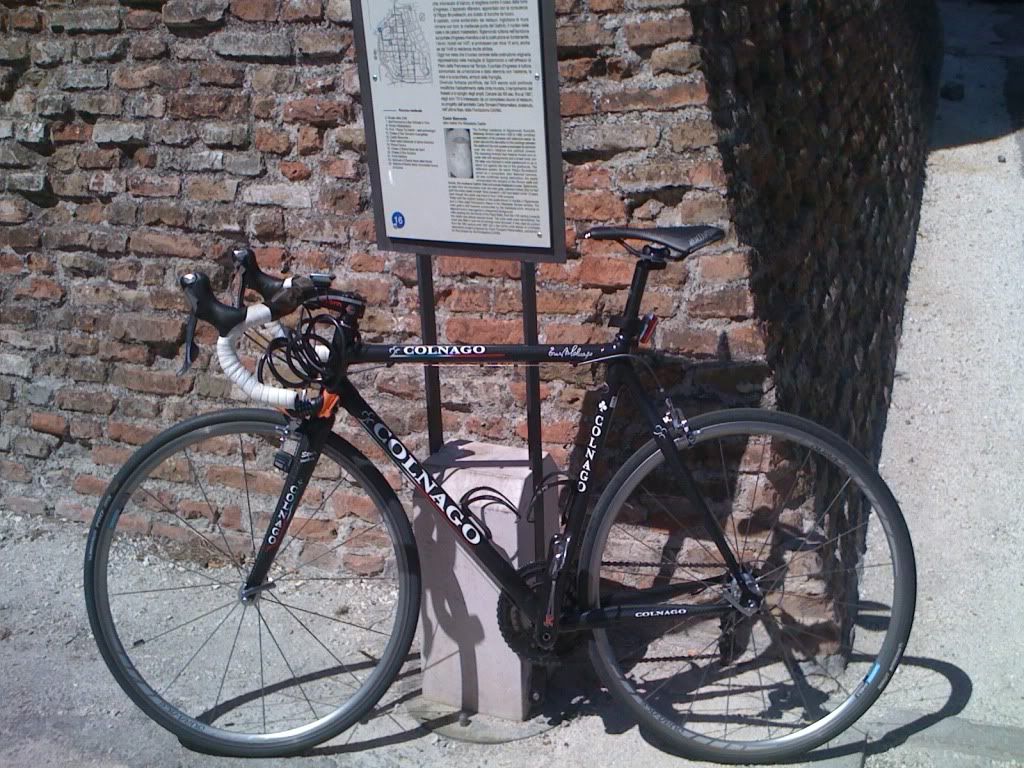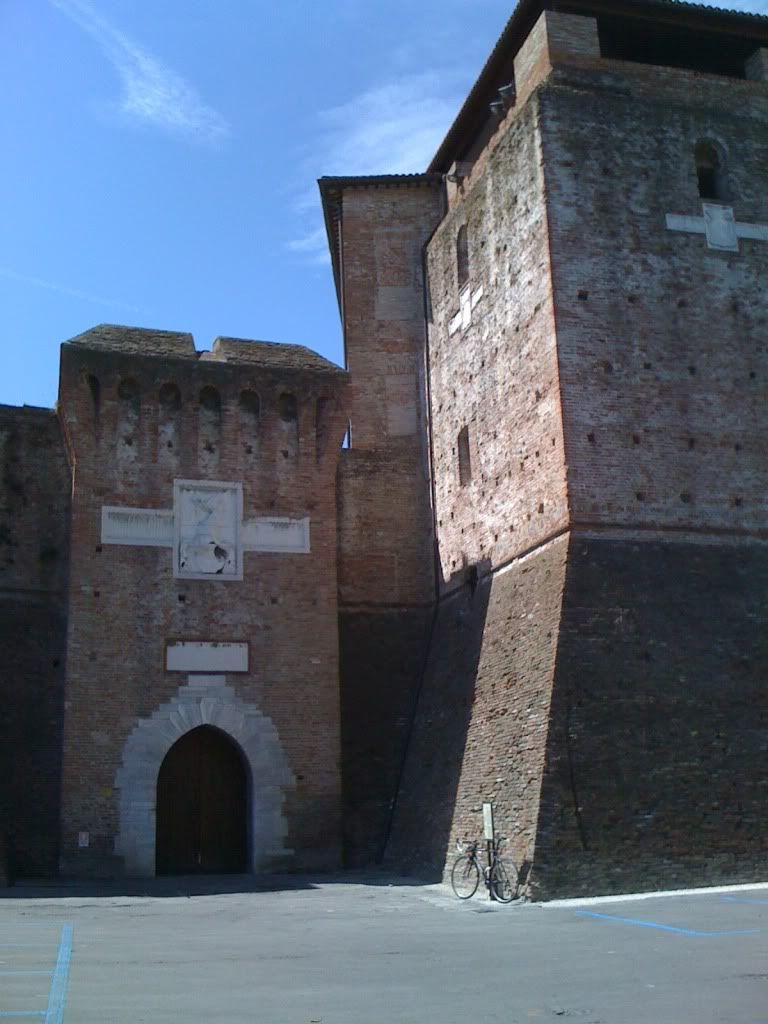 mmmm, Italian lunch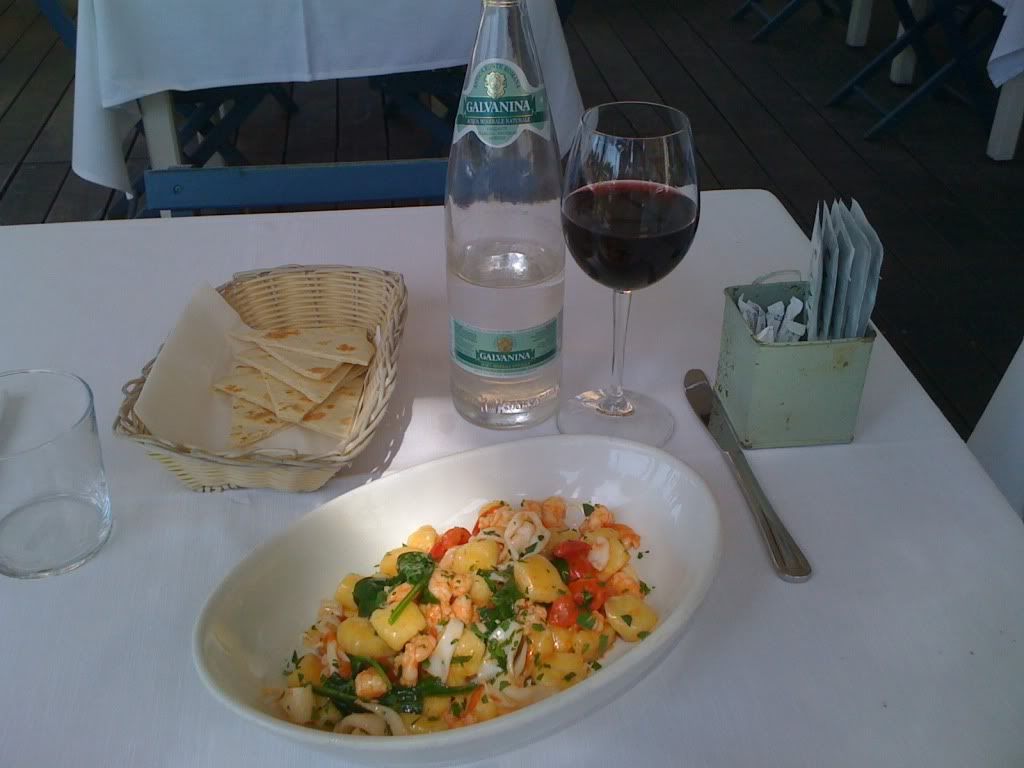 The beaches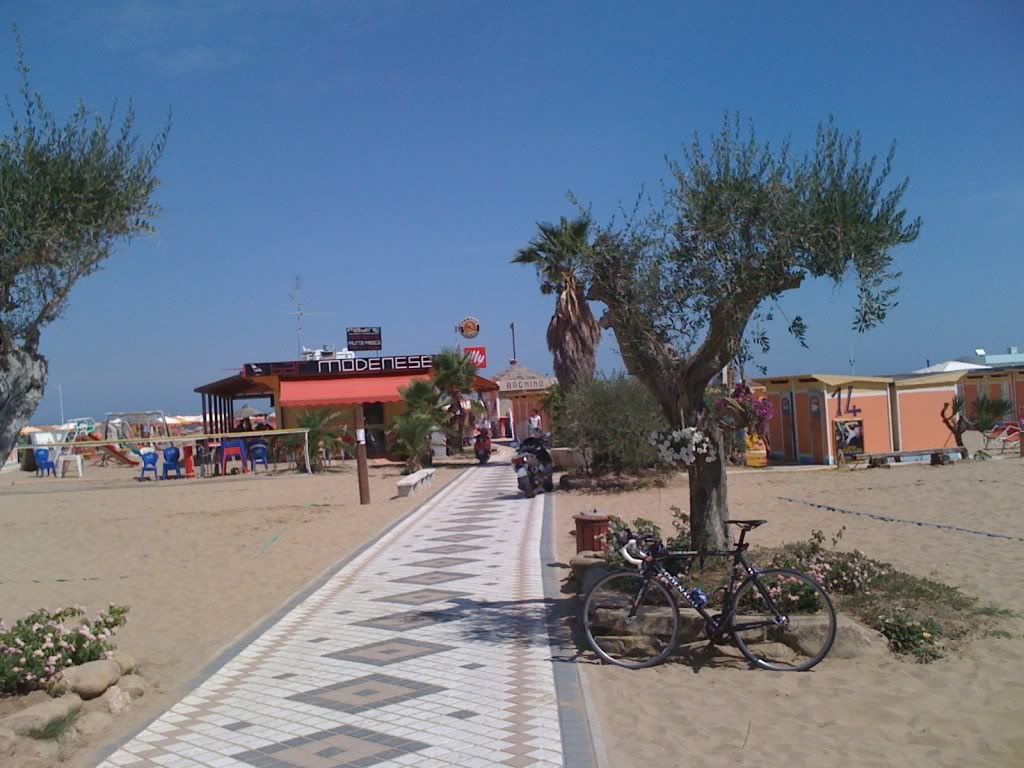 Almost all cycling paths are paved. even those along the long marina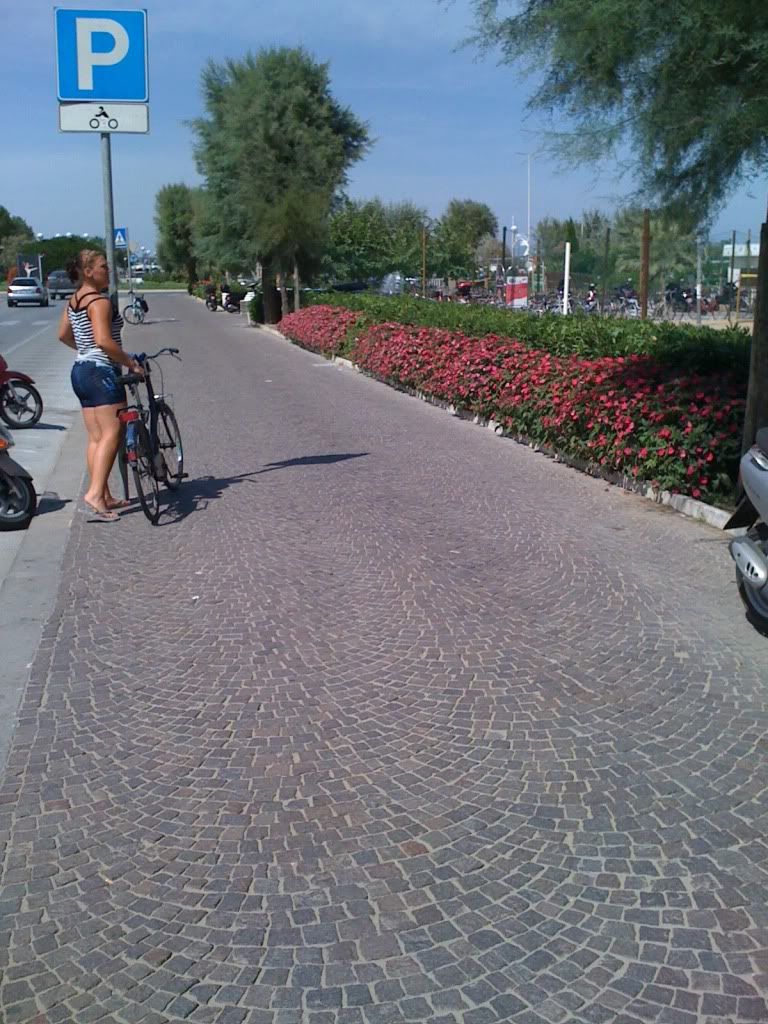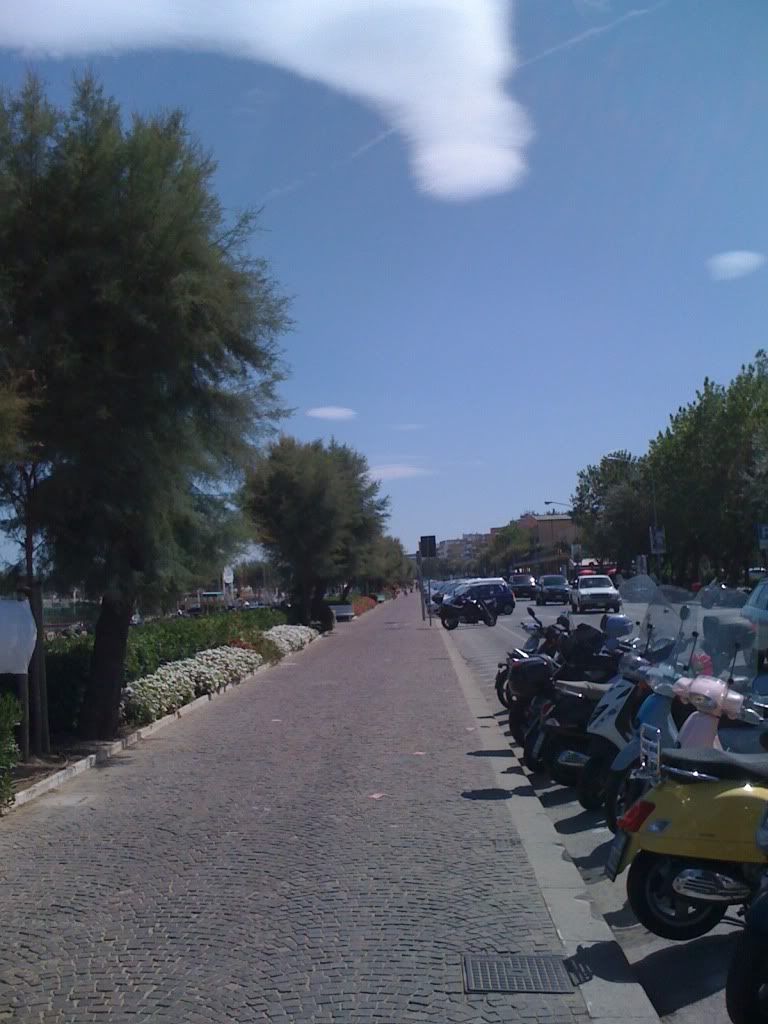 I was so welcomed by Italy, I even had an Italy shaped cloud on the blue sky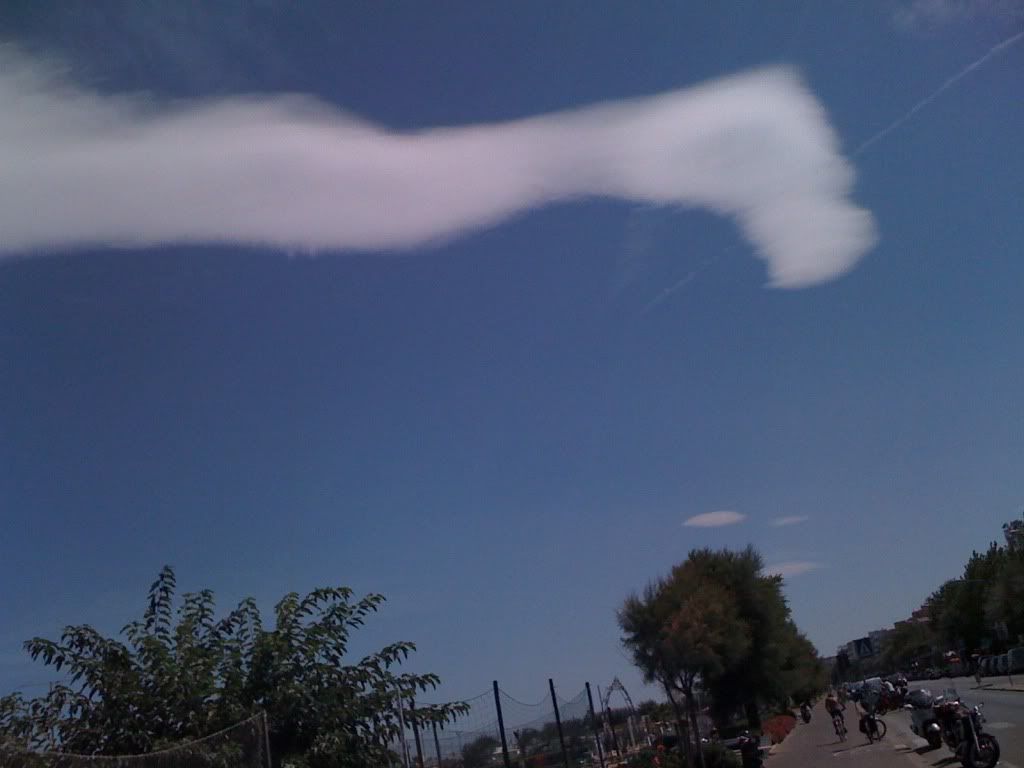 bikes are everywhere in Italy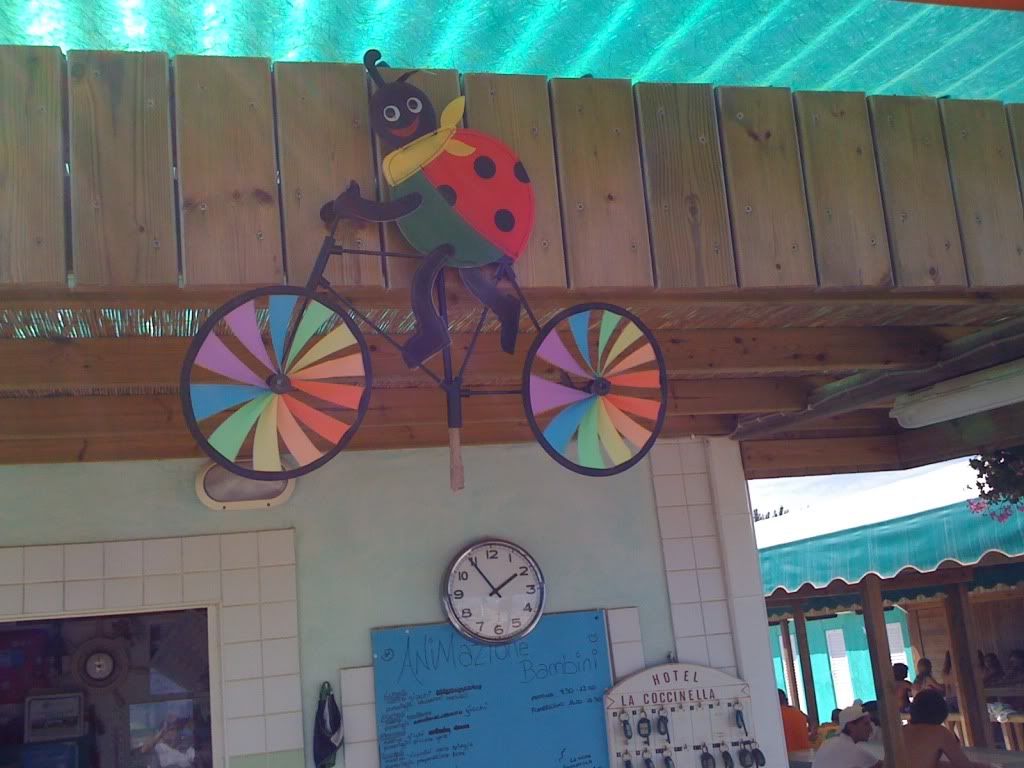 on sunday I started my slow trip back to Zürich, as I had a bike I couldn't take the fast trains, only regional ones.... so it took quite a while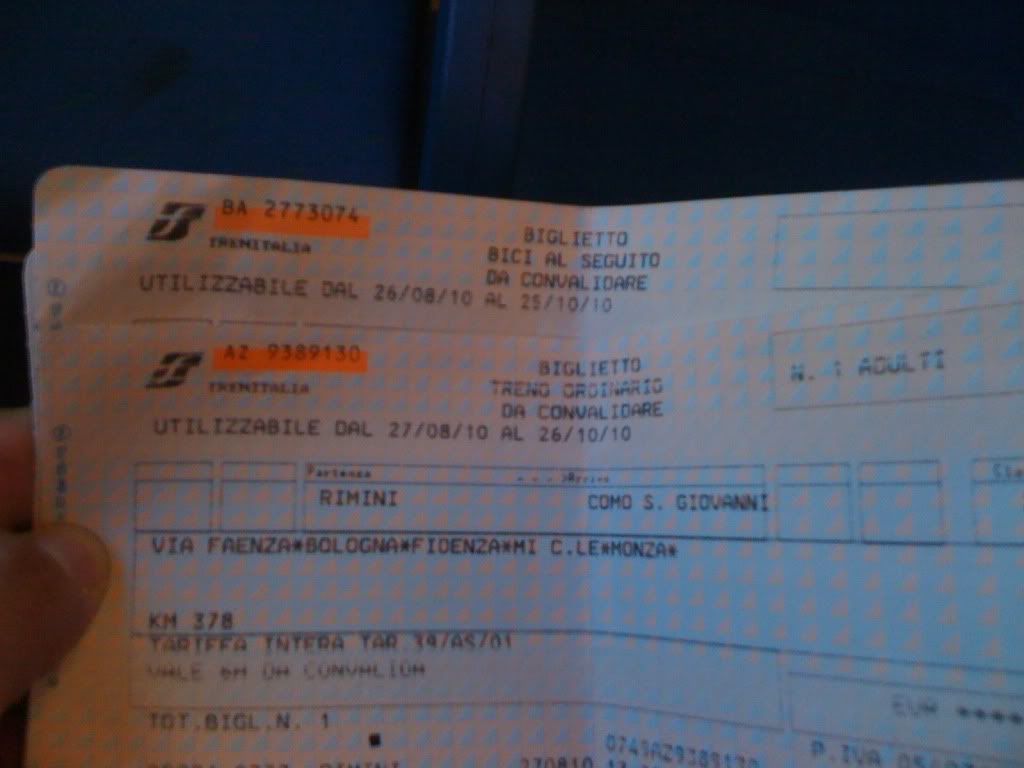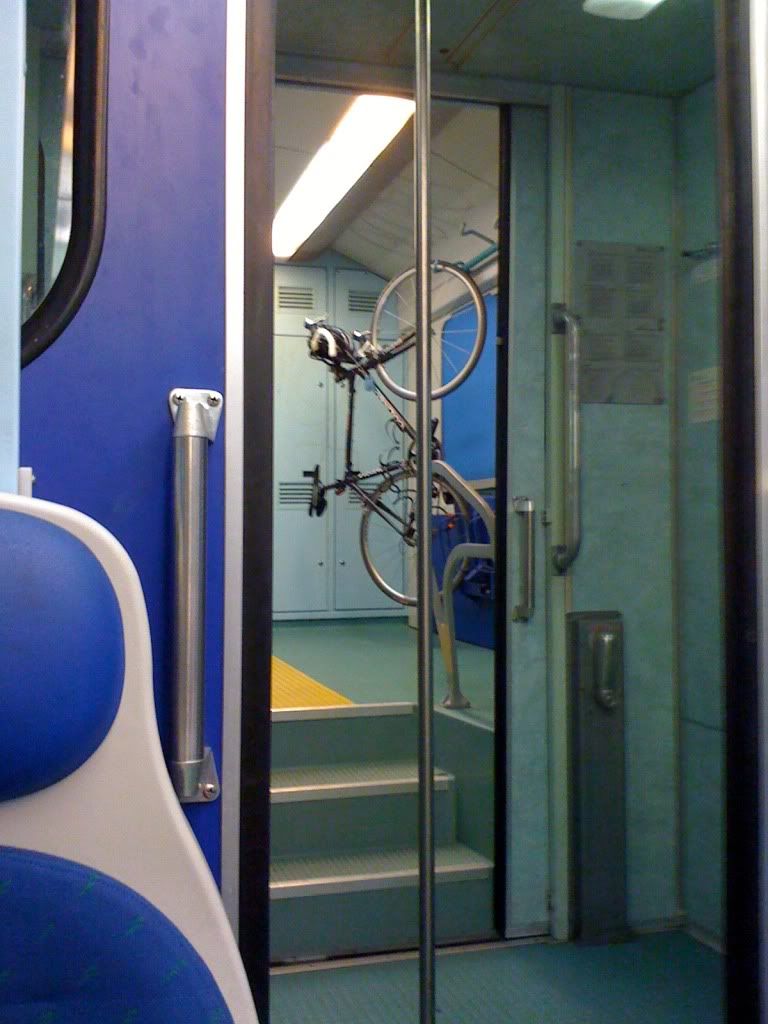 on the swiss train...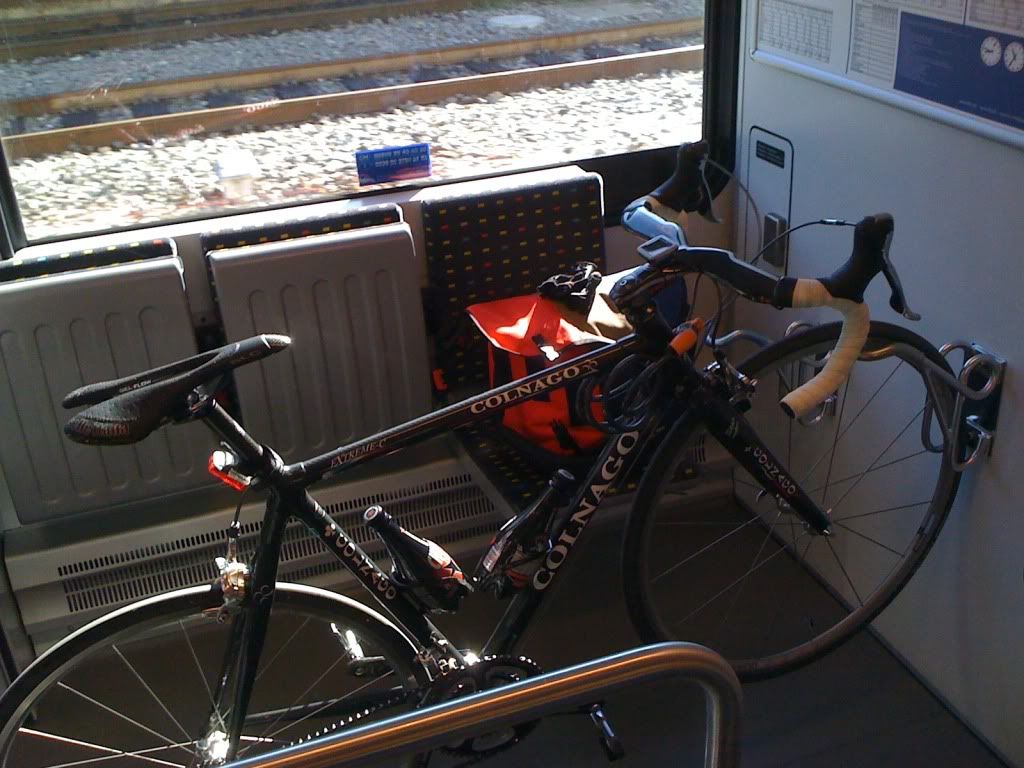 to be continued......