So most all of the new hitters in town are in the test. The Pinarello F8 is not, the Colnago V1-R is not but many are. Some manufacturers just don't like to submit bikes I think. Anyway.
They tested the bikes with stock issued wheels which is the blue bars.
They tested the bikes with Zipp 404 Firestrikes which is the black bars.
The above is the quick and dirty of the test and rankings. Yup, you read it right, there might be a surprise or two to some but not others.
More detail in pictures below: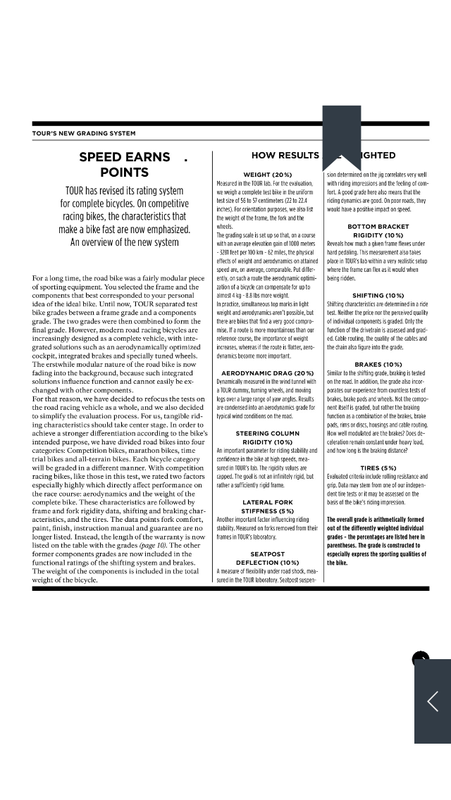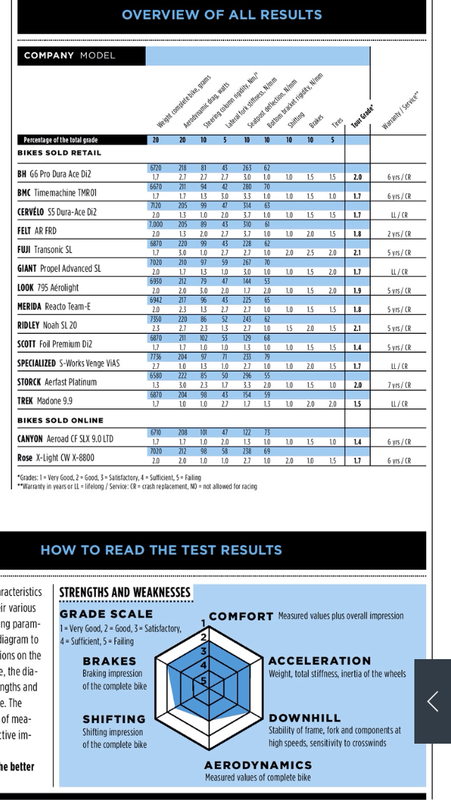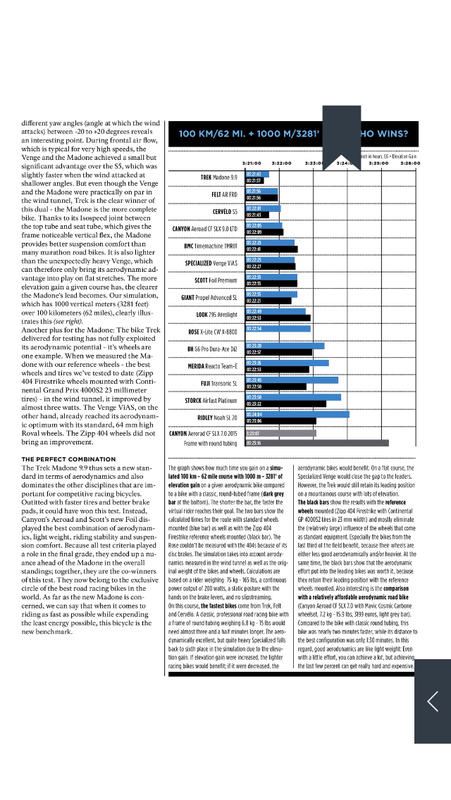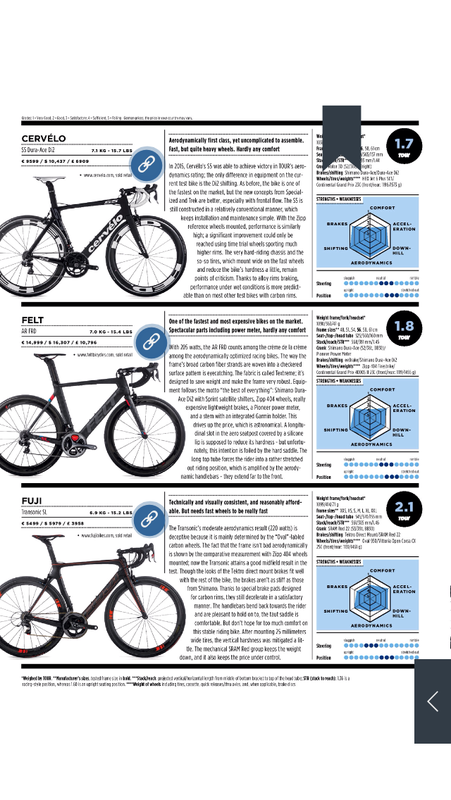 From discussion here:
TOUR MAG AERO TEST 2016 - Weight Weenies