Discussion Starter
·
#1
·
I think part of the fun of cycling is keeping very accurate records of each ride and then collating that data into a month by month and year by year chart. It's helpful to go back and see how you were doing at any given time.
I use an Excel spreadsheet and make use of four tabs for various breakdowns of the data. Tab one lists every ride. Here is a snapshot of Tab 2 with the collated analysis. This contains the data since I got back into road cycling in 2011 but my data goes back to 2000 when I started.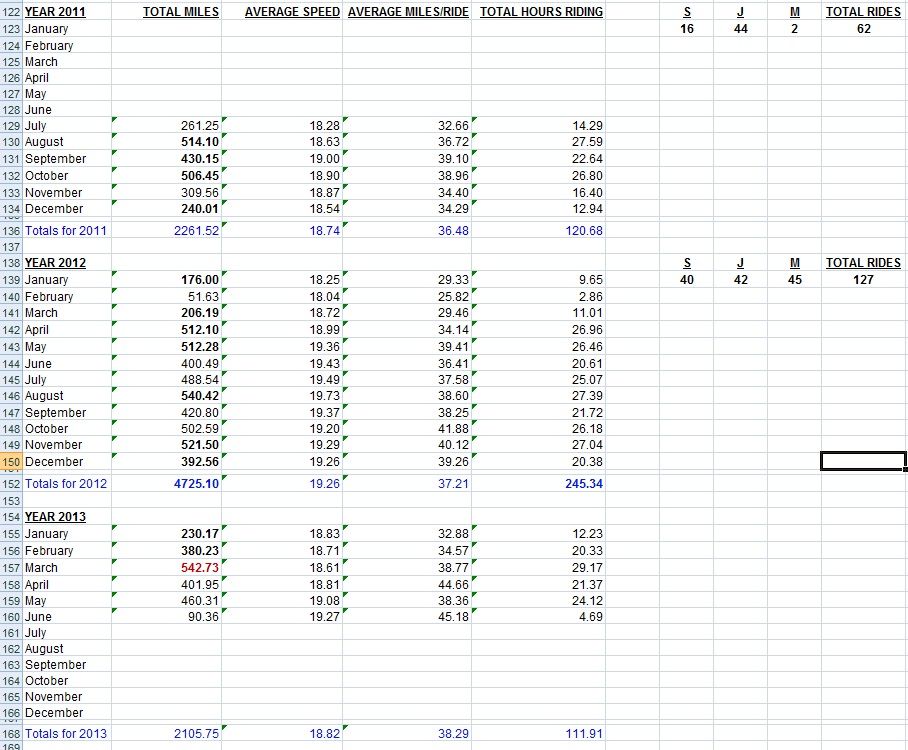 It will be interesting to see how age affects things. I'm lighter than I was when I first started so my times are actually better but I know it won't last forever.
I'm interested in what percentage of cyclists keep track like this and how you all do it.