Discussion Starter
·
#1
·
I bought a road bike off of craigslist a few weeks ago and I have been riding it. One thing I have decided on is that I definitely want to get rid of the bull horn aero bars and go to the normal drop bars.
When I got the bike, it was set up as a single speed. I geared it and added Shimano SL-BS7700 Dura-Ace bar-end shifters. You can see them in the pictures.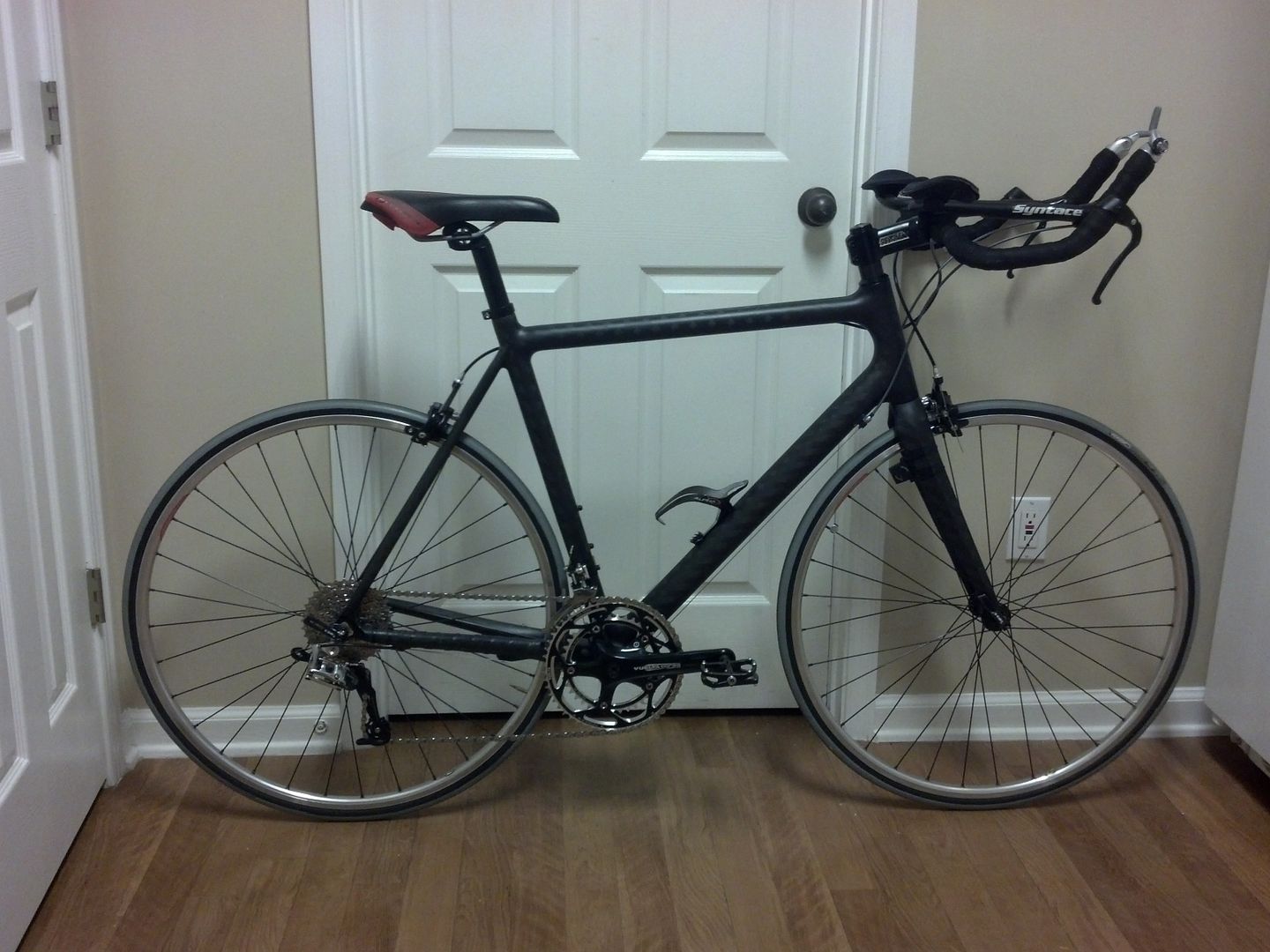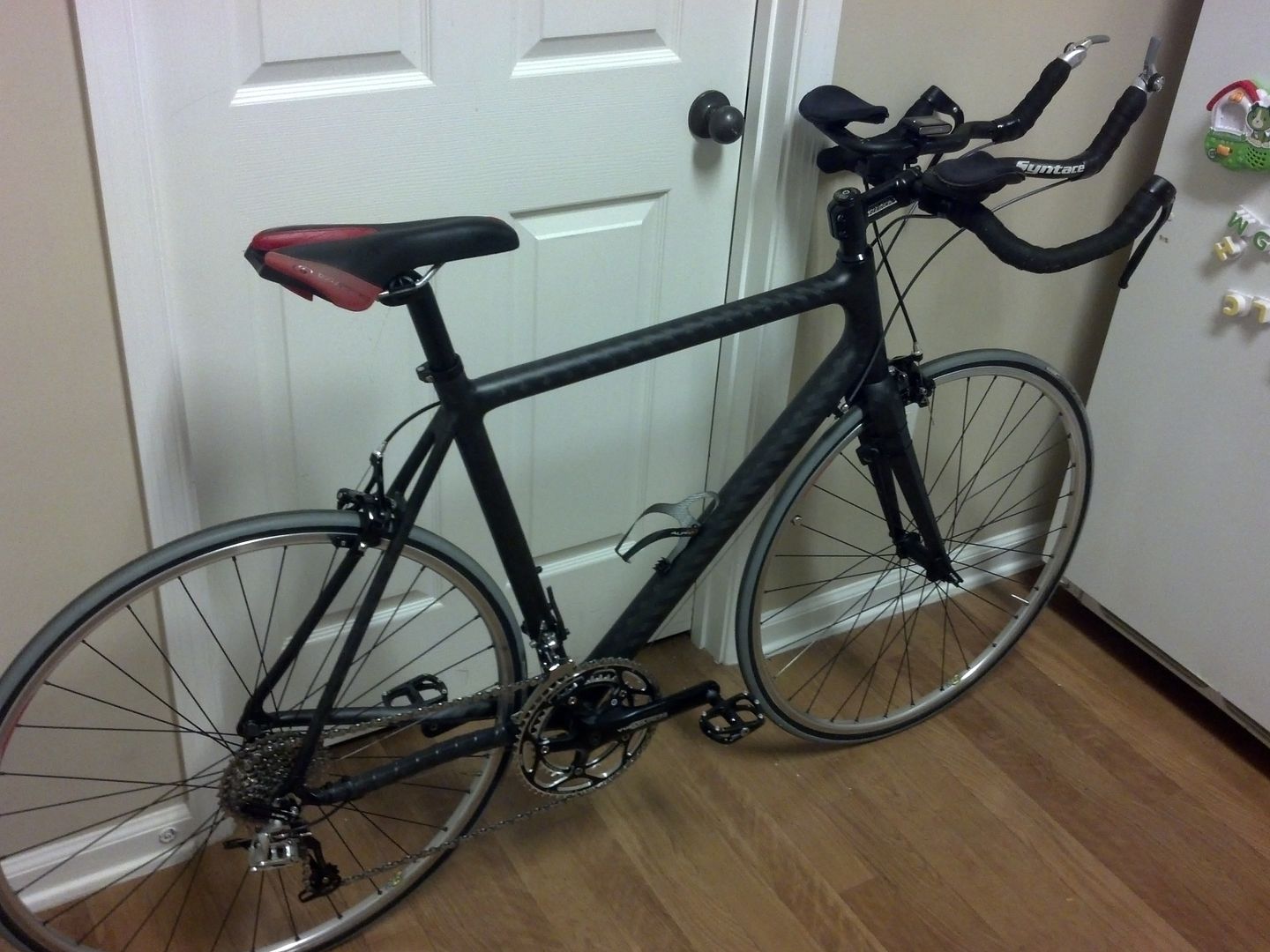 Ideally, I would like to sell the whole setup (maybe on ebay) or whatever. I would include the whole package - bars (Profile Design brand), aero bars (Syntace brand - not sure of size), brake levers (not sure of brand but they look low end - and possibly include the cables?) and the shifters (all included hardware and cable with cable housings (which have not been cut or modified). The bar tape was just installed and has less than 15 miles..
I'm in a position where I can't just buy the drop bars and brake/shift levers for the new setup and set what I have aside. I'm going to have to compensate somehow for the new purchase.
Anybody have any hints on what my best bet would be? Looking for a set of drop bars - can be anything really just as long as they are not ridiculously heavy, and a decent set of brake / shifter levers. I think this will suit me much better than what I have now. I am not a triathlete, and I don't intent on becoming one.
Thanks